IT'S MORE TO US, IT'S PERSONAL
LONG TERM DISABILITY INSURANCE
At Wettermark Keith we understand the impact becoming disabled can have on your everyday life. Additionally, we know that you are worried about how  to provide for yourself and your family now that you're unable to work. Long term disability benefits (LTD benefits) can help with the financial burden and help ease your worries.
However, long term disability insurers protect their interests by denying claims – the fewer cases approved the more money they get to keep. As a result, LTD benefit denials are common. If you've been denied long term disability benefits, our team can help.
LONG TERM DISABILITY CLAIM DENIED
Getting your claim denied can be frustrating and cause you to worry. However, there remains the possibility of appealing denied claims. If your claim has been denied it is important to speak with an attorney because there is a timeframe in which appeals must be submitted.
What if my LTD Appeal is Denied?
If your initial LTD insurance claim is denied there is a chance of your appeal being denied as well. We understand those frustrations and worry this can cause. Nevertheless, there are still available options if an appeal is denied. Allow one of the experienced long term disability attorneys at our firm to give your denied appeal the best chance for success.
HIRE AN ATTORNEY FOR LONG TERM DISABILITY CLAIMS
The long term disability insurers are not going to go easy on you, by hiring an experienced LTD attorney, you are leveling the playing field.  These companies will resort to closing your records before a hearing takes place, making it impossible for you to pursue your case! Our attorneys are familiar with the tricks to denying long term disability benefits and can guide you into making sure you have all the information and documentation you need for your hearing to be a success. If you are thinking about filing a long term disability claim, consider talking to our team. Their experience and knowledge will allow your claim the best chance for success.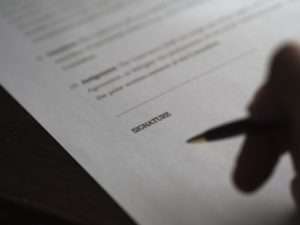 SERVING JUSTICE – ONE CASE AT A TIME
Here at Wettermark Keith, no insurance company is too big for our expert bad faith attorneys to take on. Our top attorneys represent each client with the utmost respect, compassion, and employ the thorough legal expertise needed to make their case a success. We realize that this is likely a difficult situation for you and possibly your family and are here for you.
If you've become disabled and are not able to work, it can be financially challenging. In a perfect world, every long term disability claim would be approved. However, that's not the case, that's why we're here to help. We can help file a claim or take it to a hearing if that's what it takes to get the benefits you deserve. Contact us today and schedule your free case consultation.
NO RECOVERY, NO FEE GUARANTEE
When selecting clients to represent in court, our firm operates on a contingency fee basis. What this means to our clients is simple: if we don't win your case, you won't pay anything. We choose to operate this way for the sole benefit of our clients, we want to see you obtain a successful recovery so that you can continue to carry on with your life.
Contact us today if you have are thinking about filing a long term disability claim, or had your LTD claim or appeal denied. Fill out the free case evaluation form on our web site and we will get back to you promptly.
If you wish to speak to us directly, feel free to call our law offices nearest you.