IT'S MORE TO US, IT'S PERSONAL
OUR PERSONAL INJURY LAWYERS WILL TELL YOUR STORY.
Be Confident In Your Representation - Hire An Expert In Personal Injury Law
Sometimes we forget how fragile our lives and bodies truly are. The human condition is one of loss as well as growth, and tragedy can strike at any time - often when we least expect it. It takes only one distracted driver, wet floor, or careless misdiagnosis to transform us from healthy and pain-free to bedridden, or worse. Thankfully, life often provides us a way to pick up the pieces. Accidents can result in pain, property damage, loss of wages, high medical bills, or all of the above - all due to someone else's negligence. To make matters worse, many insurance companies don't offer nearly enough to compensate for these damages, leaving you in a state of crisis. When this happens, it's time to hire a personal injury attorney.
Most people don't think much about lawyers until they need one. As a rule, a personal injury attorney provides legal services to people who have been injured - physically or psychologically - in an accident resulting from another's wrongdoing. With over 50 years of combined experience, our attorneys have seen it all, and aren't afraid to take on any insurance giant or hostile courtroom. Our team's mission is to ease your stress, advocate for your rights, and ensure you have the time and resources you need to recover.
Wettermark Keith, with offices located throughout Alabama, Tennessee and now Florida, has an excellent reputation as one of the most accomplished personal injury firms in the country. Our reach is not only regional, but it also includes a diverse range of practice areas. including personal injury cases, auto wrecks, trucking wrecks, insurance dispute claims (including storm damage claims), nursing home abuse, medical malpractice, on the job injuries (including workers compensation) social security disability, and veterans' disability claims, to name just a few.
At Wettermark Keith, we believe in taking cases personally. Our purpose is to practice with care and compassion - to tell our clients' stories and make their voices heard. We do this by building strong relationships based on constant communication and an unwavering dedication to truth and trust. Winning cases isn't our goal - caring for you is. Winning is just how we show it. As we say, it's more to us - it's personal.
COMMON TYPES OF PERSONAL INJURY CASES WE HANDLE
Personal injury law is a vast field that governs countless aspects of daily life. Wettermark Keith's personal injury lawyers have the experience and determination to handle with compassion and skill any situation that may come their way, from car accidents to Social Security claim denial.
Below is a comprehensive list of our legal offerings. These services may change based on location and on the specialty certification of lawyers in each office. Also, note that if your specific case type is not listed, we may still be able to help. To learn more, call us now to schedule a free consultation!
OCCUPATIONAL INJURIES, INSURANCE & DISABILITY
HOW CAN A PERSONAL INJURY ATTORNEY HELP ME AFTER AN ACCIDENT?
In the aftermath of a stressful, disruptive accident, you need time, space, and rest to recover. Unfortunately, dealing with employers, insurance companies, and the financial burdens of lost wages and high medical bills does not easily facilitate healing. On top of that, the last thing you want to worry about is navigating a complex legal system to fight for fair compensation. That's where we come in.
Our lawyers' knowledge and negotiation skills can keep you from making critical mistakes that leave you without a means to properly heal from your injuries. Wettermark Keith represents personal injury clients in a wide variety of cases. Whether your case involves a car, commercial truck, denied social security benefits, a negligent doctor or employer, a defective product, a bicycle or a pedestrian, we have attorneys who can handle it. Your attorney can assist you with the claims process at any stage, from collecting evidence to negotiating with an insurance adjuster, and will fight tirelessly for the justice you deserve. If an insurance company is unwilling to make a fair offer, your injury attorney will not hesitate to go to court on your behalf.
Our personal injury attorneys are here to be your allies, to lift your legal burdens off your shoulders, and to defend your rights while you focus on your recovery. You don't have to face this alone - contact us to discuss the your next steps.
UNDERSTANDING YOUR RIGHTS IN A PERSONAL INJURY CASE
If you have been injured due to someone else's negligence, you have the right to seek damages for your injuries and losses. These damages may include medical expenses, lost wages, and pain and suffering. To obtain these damages, it is important to have an attorney on your side to fight for your right to compensation. Your attorney will lead you through the legal process, negotiate with insurance companies, and, if necessary, fight for your rights in court. They may also help you recover additional damages, such as lost wages, property damage, pain, and suffering, and emotional distress.
As the laws surrounding personal injury cases can vary from state to state, it is important to have an experienced personal injury attorney on your side to help you understand your rights and options as you move forward. Having access to proper representation and legal knowledge is vital to begin rebuilding your life after a traumatic accident.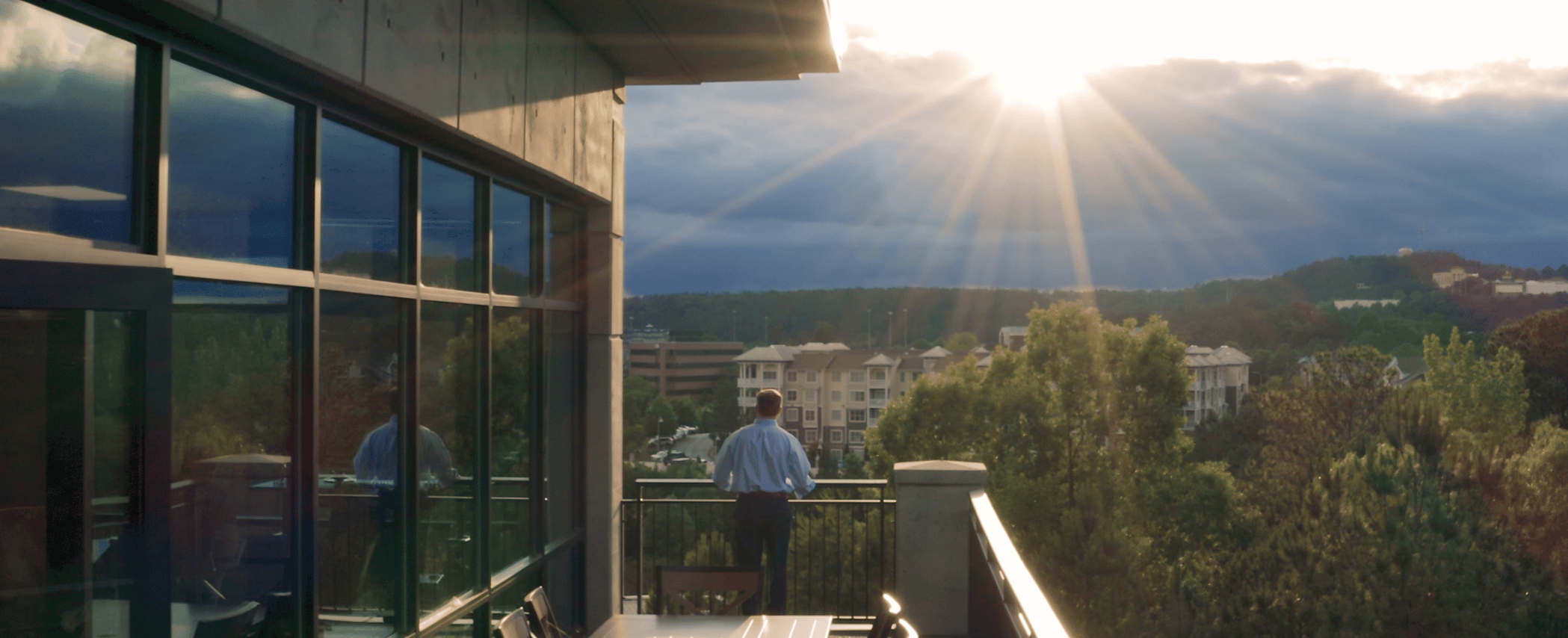 WHAT DAMAGES CAN I BE AWARDED?
In a personal injury case, damages are intended to compensate the victim for the losses and harm they have suffered as a result of their injury. The specific types of monetary damages that may be awarded in a personal injury case vary depending on the circumstances of the case and the laws of the state in which the injury occurred. That said, the most common types of damages awarded in a personal injury case include:
This can include the cost of hospital stays, surgeries, medications, and other injury-related medical treatments.
If the victim was unable to work due to the injury, they may be able to recover damages for the income they lost during this time.
This type of damage is intended to compensate the victim for the physical pain and emotional suffering they experienced due to their injury.
If the victim's personal property was damaged in the accident, they may be able to recover damages for the cost of repairing or replacing the damaged items.
In some cases, the court may award punitive damages as a way to punish the defendant and deter them from engaging in similar behavior in the future. These damages are typically only awarded in cases where the defendant's actions were particularly egregious or reckless.
Frequently Asked Questions
Personal injury, or tort law is a legal area that deals with personal injury claims made by individuals harmed as a result of the wrongful actions of another person or entity. This area of law covers a wide range of situations, including car accidents, slip and fall accidents, medical malpractice, and defective products, among others.
Hiring a personal injury attorney may seem intimidating at first. However, if you've been recently injured by another's negligence, the process of finding and hiring the right lawyer is crucial for many reasons. An attorney can help you navigate the law, gather evidence, negotiate with insurance companies, and likely increase the amount of compensation you are able to recover. They can ensure your rights are protected and that you are not taken advantage of by the other party or their insurance company. Whether or not you end up hiring an attorney for your personal injury, it is wise to consult with one to evaluate the specific facts of your case and help you determine the best course of action.
There's no time like the present! The sooner you can hire a personal injury lawyer, the better. Personal injury cases often have a statute of limitations, meaning you should file your personal injury claim as soon as possible. Working with a personal injury lawyer from the outset can also help you avoid legal pitfalls - such as telling a doctor that you "feel fine." A lawyer can handle those communication lines for you to ensure you receive the maximum compensation available to cover your expenses and let you continue your life.
Legally, you can file a claim on your own. This is not a decision to be taken lightly, however. Under-negotiating with insurance companies and entering the judicial process without representation can have lasting consequences on the compensation you receive. You should not have to deal with this process while injured, without an advocate that understands personal injury law and is committed to your recovery.
WHY CHOOSE WETTERMARK KEITH?
With so many personal injury lawyers out there, how do you choose just one? The answer depends on what you're looking for. At Wettermark Keith, our lawyers are like many others in terms of standing for your rights and fighting for your maximum compensation. Like other firms, we provide our clients with the resources they need, and point to our lawyers' long list of achievements as proof of their expertise. In light of this, why choose us?
Because at Wettermark Keith, we treat our clients like family. Instead of numbers and resources - both of which we have - we focus on the strong relationships we build with our clients, based on mutual respect and constant communication. Your lawyer is your advocate and representative because at the end of the day it's about you - not us. We believe in doing things a little different than others - we believe in respecting our profession, dignity in advertising and respect for our clients.
We've been collectively practicing law for half a century. and and we have handled cases in over 25 states. We know that when tragedy strikes, all you want is someone who will listen - we will never be too big to care. At Wettermark Keith your voice WILL be heard, and your lawyer will never leave you wondering what's going on with your case. If you've suffered an accident, set up a free consultation with our team as soon as possible.
IF YOUR PERSONAL INJURY LAWYER FROM WETTERMARK KEITH PRODUCES NO RECOVERY, THEN YOU PAY NO FEE
We understand the idea of hiring a lawyer may be daunting due to the expenses associated with legal representation. At Wettermark Keith, we operate on a contingency fee basis, meaning you will never pay your personal injury attorney out of pocket. We want to see you obtain a successful recovery so that you can continue your life in peace. Any legal fees will be collected from your compensation at the conclusion of the case. If your attorney is not able to obtain a verdict or settlement, you will be charged nothing.
SET UP A FREE CONSULTATION TODAY
If you or a loved one is currently suffering from a personal injury, don't hesitate - contact us today for a complimentary consultation! To speak to one of our round-the-clock intake team, dial the number of our closest office location or fill out the free case evaluation form on our website.

Wettermark Keith was extremely professional and helpful. This personal injury law firm helped my husband over 10 years ago when he fell and broke his foot on vacation. I called them first because I liked their TV commercials. They are very nice people and I would call them again if I needed a lawyer.
- Juanita

Law firm Wettermark Keith has exceeded my expectations! I recommend these lawyers to anyone and everyone I come across. Their commitment to their clients is outstanding. Communication is easy. And I got my settlement very fast. I definitely recommend working with Lee Hawker. He is very gracious and kind. He looked out for me and my family and went above and beyond for us. I'm very grateful!
- Alexa

My personal embattlement with the Social Security Administration went downhill. From a personal recommendation, I reached out to Wettermark Keith law firm. Brian Smith and his team took my case and throughout the whole process, I felt more than just another number. Frequent updates were provided, and emphasis was placed on ensuring all needed documentation was in place. In the end, the accident case resulted in a favorable victory. A big thank you to my lawyer Brian Smith and the team at Wettermark Keith for the hard work throughout the entire personal injury process.
- Dallas

I had the pleasure of working with Mr. Mark English at Wettermark Keith law firm after my car accident in December 2021. He was very thorough in everything, did a wonderful job of explaining everything that was happening, and was super easy to get in touch with when I needed him. I never had a question that was left unanswered by this lawyer. He's very kind and patient, and he made the personal injury claims process so easy for me. I absolutely recommend him, it was a pleasure working with him!
- Rose

I am so elated that I utilized Mr. Muhammad Abdullah's services. In the beginning, he told me the compensation that I would receive for my personal injury claim and I actually received more than that! After my car wreck (in my brand-new vehicle), I was actually surprised that I was in the pain that I was in. Mr. Abdullah made sure I saw the necessary people for therapy and worked hard to get me back into my car after the accident. I felt that he was diligent, listened to my concerns, and quickly got me back in my car and compensated! I will be utilizing Mr. Abdullah again and again, anytime I ever have to hire a lawyer.
- Madinah