It's more to us, its personal
Character is the invisible, unshakeable foundation on which we build our client relationships. At Wettermark Keith, we define character as doing the right thing when no one is watching. We strive to uphold our commitment to honesty, fairness, and integrity - to be the lawyers our communities can trust. This principle extends beyond our professional lives - when we go home at the end of each day, we want to look our loved ones in the eye and know that our children would be proud of our actions.
Originally used by blue-collar workers to transport their meals to the job site, the beat-up metal lunch pail has become a symbol of a strong work ethic, dedication, and commitment to one's goals, bringing to mind iconic photographs of hardworking men perched fearlessly atop the skeletons of skyscrapers. In competitive sports, the lunch pail mentality has been used to describe athletes or teams known for their relentless effort. In the workplace, it's been used to describe employees who were determined, reliable, and willing to earn their success through hard work and perseverance. We seek to channel this unwavering dedication and blue-collar work ethic in our practice, coming to work each morning ready to roll up our sleeves for a full day's labor - with the determination, resilience, and courage to take on any challenge.
At Wettermark Keith, we're proud to foster a culture of innovation and change. We stay ahead of the curve, continually exploring and integrating new technologies to broaden our services and improve the client experience. We prioritize our clients by developing user-centric apps that boost transparency and streamline processes. Our focus on cutting-edge technology is not driven by novelty, but by our commitment to providing accessible, efficient, and effective legal representation.
To us, compassion is more than a word - it's a commitment. We understand that the majority of our clients are navigating some of the toughest periods of their lives. We want to assure them that they are not alone. We provide not just legal support, but human connection - a listening ear and a shoulder to lean on. At Wettermark Keith, we treat every client with kindness, patience, and respect, understanding the weight of the trust they've placed in us.
Wettermark Keith's greatest asset, without a doubt, is our people. The people who make up Wettermark Keith come from all walks of life - these unique perspectives and experiences strengthen our ability to form connections with clients from diverse backgrounds and provide them with tailored solutions to address their challenges. We prioritize quality over quantity, selecting professionals who share our principles and sense of dedication. We don't see our clients as cases - we see them as part of our family. "To us, it's personal" isn't just a slogan - it's a promise.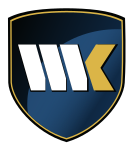 It's More To Us, It's Personal

Wettermark Keith Birmingham did an amazing job on my case. John Stephens went out of his way to come to Macon, Georgia and contact every business on the road I was traveling during the accident. His hard work resulted in footage of the wreck that changed the outcome of the case. I appreciate everything this group of lawyers did for me and helped me receive the money and care I needed from my accident. If you're ever in an accident, I highly recommend these personal injury lawyers.
- Jared

After being in a car accident in September of 2021 I had no idea of the issues I would face with the other motorist insurance company. After being shocked that the other insurance company would not entertain a pain and suffering settlement I reached out for help. My neighbor, a retired police detective, recommended Wettermark Keith. I reached out and we got the ball rolling. Roper Elrod was assigned to my case and I was very pleased with his help and support. He always kept me updated on the progress and changes of my case as well as providing me with the best advice. I am very pleased with how everything was handled by Roper and the Wettermark Keith team!! Thank you for representing me in the most professional manner!!
- Justine

Wettermark Keith represented me when I injured myself at work. Their lawyers got me a good, quick settlement and when I couldn't return to my job they handled my social security disability claim. Every lawyer who assisted in my case was always so professional and courteous. I will highly recommend them to anyone needing legal help.
- Donnie

Highly recommend anyone who's filing a disability claim in any state in the US contact Wettermark-Keith attorneys to help ease the stress of figuring it all out yourself. My attorney, Brian Smith from the Wettermark-Keith firm was efficient, friendly, positive and professional. All of the paralegals who helped me along the way were all a wonderful team and without them I don't believe I could've navigated the minutiae of the social security filing process. We took it all the way to the administrative law Judge and there Brian Smith worked his magic and got me approved for disability benefits with back pay as my case was 3 years old. It's never too late to call Wettermark-Keith for help and answers they are THE experts to call. Thank you attorney Brian Smith and thank you Wettermark-Keith!!
- Lori

I highly recommend Wettermark Keith I contacted them after I had a bad car accident and suffered injuries. It was great communication and they kept me updated with each step of my case. Also got me a good check! Thank you.
- Christal
Most people never expect that they will need the help of a lawyer. And then suddenly they are injured by a careless driver. They can't work. Medical bills are piling up. Their savings are gone. Or, a loved one is killed. It might happen on the job. Or it could be because of a defective product. Or possibly a hospital was negligent. It doesn't matter why or how. A child no longer has a father to support him. A wife becomes a widow. Crying doesn't help pay the bills. So you turn to the injury and accident lawyers of Wettermark Keith. And we go into action.
For most of our clients, the first contact with our firm is through our intake department. Our intake specialists are highly trained and caring individuals who obtain the basic facts about our case. This information is then reviewed by Mr. Keith or Mr. Wettermark, and they assign your case to the firm's lawyer who is best suited for it. Typically, this lawyer will have a wealth of experience and a long and successful track record in your type of case.
Your lawyer will then promptly contact you. He will go over your case and facts in detail with you. He will also introduce you to the team of professionals who will be working with him on your case. Typically, this team consists of a medical records specialist who obtains all of your medical records and bills, a legal assistant/paralegal who monitors the day to day activity in your case, and, in some cases, a second lawyer who will be assisting on the case. Oftentimes, one of the firm's investigators will also be involved at this early stage and will obtain a photograph and witness statement.
Some cases don't settle. Usually, this is because the defendant denies owing anything or they make an inadequate offer. In those cases, your lawyer will file a lawsuit and pursue your case in court. Even after we file suit, we continue to pursue a settlement, and it is not unusual for defendants to back down and settle a case after we file suit. In any event, your lawyer will keep you well informed about any settlement movement in your case.
What happens if your case never settles? Well, that is when we shine. We go to trial. To be sure, almost all of our clients would prefer not to have to go through a trial. But if it is necessary, you can rest assured that your lawyer will be fully prepared to win your case.
Early in our firm's history, we adopted the motto – "Justice. One Case at a Time." This motto was not mere window dressing. It reflected our desire to bring justice to the victims of accidents. In an injury case, justice is about more than just medical bills and lost wages. To be sure, those are important. But the human damages are equally important. This is why our motto has evolved to: "It's More To Us, It's Personal."
In most cases, this means recovering for the following damages:
Past mental suffering and anguish
Future mental suffering and anguish
Loss of the ability to enjoy life
Permanent disfigurement and disability
Of course, damages that can be recovered vary from case to case. And the amount that can be recovered is based on the severity of the injury. Examples of some cases are contained in the "Case Result" section of this website. But remember, the facts of each case are different, so the recovery in one case does not necessarily predict the result in another. But, when you have Wettermark Keith at your side, you can rest assured that we know the value of your case and will do everything possible to recover the full value for you.