Dealing with an SSDI Claim? Our Social Security Disability Attorneys Know the Law.

A single decision from the Social Security Administration can have a profound impact on your life. Whether you receive an email from a "ssa.gov" address or draw a physical letter out of your mailbox, several months of anxious waiting can make the denial of your social security disability benefits all the more difficult to process. Many sleepless nights may follow a benefits denial, as you lie awake wondering how you're going to provide for your family and make your mortgage payments without a steady stream of income. You consider an appeal, but diving back into that maze of bureaucracy is an exhausting prospect.
Know that you don't have to face your situation alone - our social security disability attorneys intend to ease your frustration and fears with compassionate and effective legal representation. Their legal expertise and professional guidance can make all the difference in a notoriously complex SSDI appeals process. Our attorneys will advocate tirelessly on your behalf until you obtain the disability benefits you need to regain control of your life.
What Is Social Security Disability?
The federal government designed the Social Security Disability (SSD) program to assist people unable to work due to a long-term disability or impairment. Governed by the Social Security Administration, this program provides two main categories of disability benefits: Social Security Disability Insurance (SSDI) and Supplemental Security Income (SSI), each with its own qualifications and requirements.
Social Security Disability Insurance (SSDI)
The Social Security Disability Insurance program offers monthly benefits to individuals dealing with long-term disability. These benefits are intended to make up for the wages the applicant lost while unable to work due to their disability. To be eligible for these benefits, an applicant must have earned a minimum number of work credits, depending on age and employment history, while paying into the Social Security program.
The Social Security Administration holds to a strict definition of disability for those applying for SSDI. To be considered disabled, an applicant must be unable to engage in "significant gainful activity" (SGA) - defined as work that earns over a certain monthly amount - as a result of a disability. This disability must be medically determined to last at least a year - or result in death.
Your history of earnings and the total amount of Social Security taxes you have paid over the course of your working life determine the amount of SSDI benefits you can receive each month. In some cases, families of disabled SSDI recipients may qualify for benefits as well.
Supplemental Security Income (SSI)
The Supplemental Security Income program is designed to provide financial assistance to people who are blind, disabled, elderly (65 or older), and have limited financial assets or resources. Unlike SSDI, someone's SSI status is determined entirely by financial need instead of past employment. SSI benefit amounts vary from state to state, but they are primarily intended to pay for necessities like food, clothing, and housing.
To be eligible for SSI, you must fulfill the specific medical and financial requirements detailed on the SSA website. Like SSDI, your disability can be severe enough to last a year or more (or cause death) and prohibit substantial gainful activity. Furthermore, your wages and financial resources must be below a certain threshold to receive SSI benefits.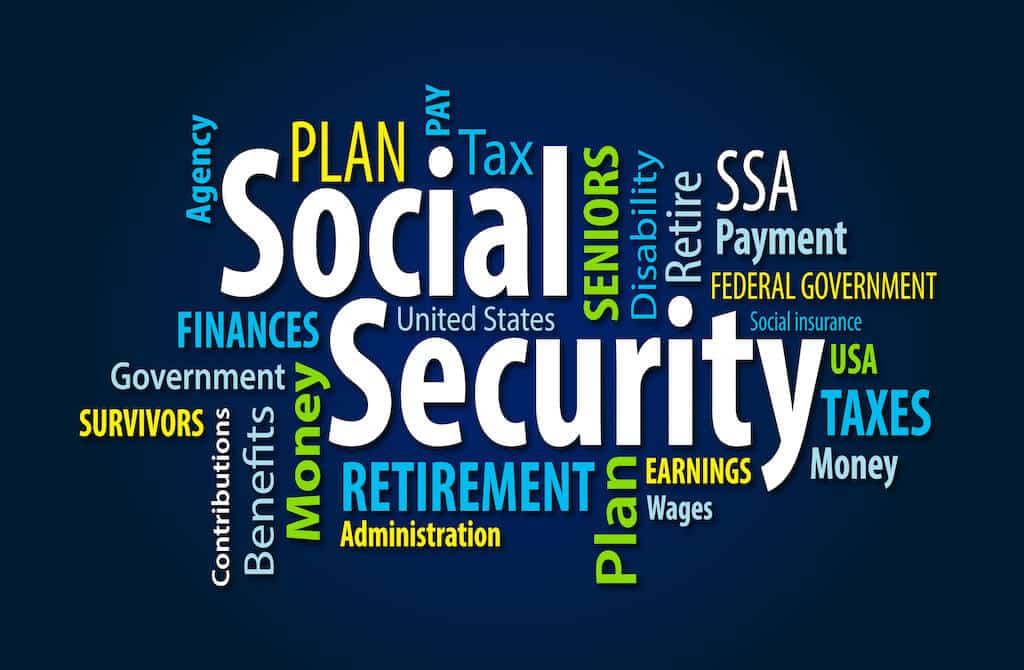 Who Qualifies for Social Security Disability?
The Social Security Administration is incredibly strict when it comes to benefits eligibility. Before they can be considered, applicants are required to fulfill the specific requirements listed below:
Medical Requirements for SSDI and SSI Eligibility
The applicant must have a diagnosed physical or mental impairment or disability. This is considered a full, rather than partial disability.
The disability must be so severe that it prevents substantial gainful activity
The applicant must be following the recommended course of treatment for their disability
The disability must be expected to last at least one year or prove fatal.
Work History Requirements for SSDI Eligibility
A certain period of time must have passed since the applicant last worked and paid Social Security taxes
The applicant must have accrued a minimum number of work credits based on their age and employment experience. Typically, the SSA requires 40 credits, 20 of which must have been earned in the 10 years prior to the onset of the disability. Due to their age, younger candidates need fewer credits.
SSI-Specific Eligibility Requirements
The applicant must meet certain SSA-set criteria for resources and salary limitations
The applicant must be 65 or older.
The applicant must be totally or partially blind or have a medical condition that prevents them from working and is expected to last at least one year or result in death.
The applicant must not be engaging in SGA
The applicant must be following the recommended course of treatment for their disability
Understanding the SSDI Application Process
The application procedure for SSDI is comprehensive. While the number of steps and forms and the layers of evaluation can be overwhelming, our attorneys know the application process inside and out. We've laid out a brief summary of the SSDI application procedure below. If you need additional answers or guidance through this process, call (877) 715-9300 to contact our attorneys - we would be happy to see if you are at a point where we can help.
Check your Eligibility - before beginning the application procedure, read the guidelines on the SSA website with care. You can only be eligible for SSDI benefits if you're dealing with a qualifying disability (or one that prohibits you from engaging in SGA) and have a sufficient number of work credits from your prior employment.
Gather Required Paperwork - Gather all documentation of your job history, medical records, and proof of identity. Details of the exact paperwork required to prove your SSDI claim can be found on the SSA. This information will be used to evaluate the severity of your disability and decide whether you qualify for benefits.
File Your SSDI Benefits Form - you can fill out the SSDI benefits form online, over the phone, or in person at your local Social Security office to file for SSDI benefits. You will also need to include details on your impairment. Being thorough and precise when filling out your initial application can save you a great deal of trouble later on. Incomplete or inaccurate information may cause your claim to be delayed or denied.
Initial Evaluation - after you submit your application, the SSA will carry out an initial evaluation to see if you satisfy the basic criteria for SSDI benefits. If they decide you don't satisfy these requirements, your application might be rejected at this point.
Disability Determination - if your application passes through the initial evaluation, it will be forwarded to your state Disability Determination Services (DDS) office for further assessment. The DDS will examine your medical documentation, employment history, and other relevant information. If necessary, the DDS may request additional medical evaluations or exams.
Approval or Denial Of Your Claim - based on the evidence provided, the DDS will make a decision on your SSDI claim. If your claim is approved, you will receive a letter detailing your benefits, including the monthly payment amount and the date your benefits will begin. If your claim is denied, you will receive a letter explaining the reasons for the denial and information on how to appeal the decision.
How Does the Appeals Process Work?
The SSDI appeals procedure can be a trying experience. To have a high chance of success, it's critical to understand the four appeals stages and what each one consists of. If you have any questions about the appeals stages listed below, contact our legal team at the first available opportunity.
Reconsideration - a different disability examiner makes a fresh evaluation of your claim, giving you a chance to update your evidence and further support your position.
Administrative Law Judge (ALJ) Hearing - if your claim is rejected at the reconsideration stage, the next step requires you to appear before an ALJ judge for further evaluation of your case. This is where the knowledge and expertise of an attorney becomes crucial.
Appeals Council Review - if the ALJ hearing ends unfavorably, your next step is to submit your claim for review by the Appeals Council. The Council takes any new information into account and assesses possible ALJ errors. Our attorneys know well how to navigate the intricacies of the Appeals Council review procedure to make a persuasive presentation of your case.
Federal Court Review - the Federal Court Review is the highest degree of appeal and has the highest stakes. Your case has now been transferred from the Social Security Administration to the federal judicial system, and the need for an experienced attorney is more important than ever. In this stage, your attorney will submit a lawsuit on your behalf, claiming that the SSA erred in denying your benefits.
Whether You're Applying or Appealing, Our Dothan Social Security Disability Lawyers Can Help.

Applying for social security disability for the first time can feel daunting. Whether you have not yet applied or your claim has been rejected, your attorney is prepared to set you up for success. As you rest and focus on reclaiming your peace of mind, your attorney will guide you through the application process, compile any required medical documentation, and correctly complete the necessary paperwork while addressing any potential legal pitfalls. Even if your initial application is rejected, our attorneys are just getting started. Our Dothan social security disability lawyers have successfully handled hundreds of appeals, and they won't rest until you obtain the benefits you deserve.
There are countless advantages to having access to professional legal help. During your free consultation, your social security disability lawyer will carefully analyze your case to identify any errors or shortcomings in your initial application. During both the application and appeals process, your attorney will gather evidence to strengthen your claim - including work history, income information, and medical records - and collaborate with healthcare providers to obtain detailed professional opinions about your disability and its severity. If an ALJ hearing is required during the appeals stage, your social security disability lawyer will work with you to familiarize you with the process and the types of questions you may be asked, walking you through the key issues in your case and ways to effectively present your testimony. At the hearing itself, they will represent your case with persuasive arguments and well-organized evidence.
Throughout the challenges of this process, our attorneys will provide you with expert legal representation and compassionate support while navigating the intricacies of the system on your behalf. Throughout the entire process, from the initial application to the ALJ hearing or appeals council review, your social security disability lawyer will represent your needs and ensure your rights are protected. Your disability should not define your life - you deserve to have the financial security you need to move forwards. Contact our team today for a free consultation.
Why Choose Wettermark Keith?
Wettermark Keith, with offices located throughout Alabama, Tennessee, and now Florida, has an excellent reputation as one of the most accomplished personal injury firms in the country. Our reach is not only regional but includes a diverse range of practice areas, including premises liability law, personal injury cases, auto wrecks, trucking wrecks, insurance dispute claims, nursing home abuse, medical malpractice, on-the-job injuries, social security disability, and veterans' disability claims, to name just a few. At Wettermark Keith, we believe in taking cases personally. Our purpose is to advocate with care and compassion- to tell our clients' stories and make their voices heard. We do this by building strong relationships based on constant communication and an unwavering dedication to truth and trust. You should never wonder what's going on with your case. We will keep you in the loop and treat you like family- because to us, you are.
Call Now For a Free Consultation - No Fee, Guaranteed.
If you are struggling with the physical and financial consequences of a disability and need assistance with applying for Social Security Disability benefits or appealing a denied claim, we encourage you to reach out to us as soon as possible. Our dedicated social security lawyers will advocate for your needs on a contingency fee basis, meaning you will never pay us out of pocket - and owe us nothing unless we win your case. At Wettermark Keith, our experienced social security attorneys understand social security disability law and its detailed application and appeals processes. We will work closely with you to gather necessary medical evidence, complete any required paperwork, and navigate the various stages of the SSD system on your behalf. We will ensure that your voice is heard and your rights are protected. Don't hesitate to contact us at (877) 715-9300 or through our website chat or online form to set up a free consultation with our legal staff.
Frequently Asked Questions
At Wettermark Keith, we recognize the financial hardships faced by disabled individuals forced to navigate the complexities of Social Security Disability while coping with their medical conditions. Because of this, our attorneys work on a contingency fee basis, meaning you pay nothing unless they successfully secure your disability insurance benefits. This arrangement allows you to access high-quality legal representation without the burden of upfront or out-of-pocket costs.