IT'S MORE TO US, IT'S PERSONAL
Compassionate Wrongful Death Lawyer in Huntsville You Can Count On
Losing a loved one is sudden, unexpected, and emotionally devastating. The resulting emotional anguish may be compounded by financial stress if you depended on your loved one's income to make ends meet. Premature death is always difficult for a family, but when someone else causes the death, in addition to your emotional and financial pain, you must deal with anger and the sense of unfairness that you must suffer for someone else's negligence. Let a Wettermark Keith wrongful death lawyer in Huntsville earn the compensation that you deserve.
What is a Wrongful Death?
Any death that comes too soon may seem "wrongful" to a grieving family and friends, but the term "wrongful death" has a particular meaning in law: the loss of human life as a result of another's negligence or deliberately wrongful act. According to the CDC, deaths stemming from a wrongful act are America's third-leading cause of death.
A wrongful death lawsuit is aimed at holding the responsible party liable for a loss of life that could have been prevented. In 2019, nearly 66,000 people died from unintentional poisoning, nearly 40,000 people died from unintentional falls, and nearly 38,000 died from traffic-related accidents across America. While these are the leading causes of wrongful death, other causes such as violence, medical negligence or malpractice, workplace accidents, nursing home abuse, or defective products are also common.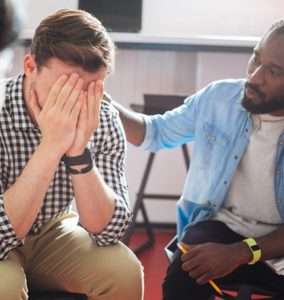 Family of the Victim
At Wettermark Keith, our attorneys understand the difficulties families face following a wrongful death, and we want to help. If your loved one died as a result of another's negligence, we can assist in filing a wrongful death lawsuit on your behalf. Potential damages in a wrongful death action include:
Medical expenses

Funeral and burial costs

Lost earnings, benefits, expected Social Security, pensions, etc.

Compensation for non-monetary losses, such as loss of emotional guidance and support
Frequently Asked Questions
Can I claim compensatory damages for witnessing a wrongful death?
If a loved one experiences extended psychological or emotional trauma or shock caused by wrongful death, they are eligible for compensation. Situations causing these issues include witnessing the death of a loved one or arriving at the scene of a wrongful act to witness a loved one either at or near death. If you are a close family member of the deceased person, you may be eligible for a bystander emotional distress claim and further compensation as a result.
What is the statute of limitations to file a wrongful death claim in Alabama?
Alabama law indicates that the offended party must file a wrongful death lawsuit within two years of the incident's occurrence. Therefore, although it may be a difficult time of grieving the death of a loved one, it is important to bring a wrongful death lawyer on board quickly.
I lost a loved one after a prolonged period of suffering due to a wrongful act. Can this factor into my wrongful death case?
Although it may be hard to think about, the extent of a victim's pain and suffering is an important consideration when making a wrongful death claim. Similar to personal injury cases, the total potential income for a wrongful death claim can be quantified both at economic and non-economic levels. While the economic impact is easily quantified, as briefly mentioned above, the non-economic impact is not as simple. A victim's pain and suffering is one of those impacts, which is why it is important to have an expert wrongful death lawyer take care of your case to help you earn the full compensation that you deserve.
When I lost a loved one, I lost a companion and comforter. Can I include this in my wrongful death claim?
Similar to the above-mentioned pain and suffering of a victim, this loss is a non-economic impact of wrongful death called loss of consortium. Alabama law determines consortium to mean companionship, sexual relations, general company and comfort or assistance provided to a spouse or loved one. This claim is assessed separately from a wrongful death claim, but is considered a derivative of it and is taken into consideration during assessment.
Is income received from a wrongful death lawsuit taxable?
The IRS states that income earned from a wrongful death case is treated the same as income for a physical injury of a living person, and is therefore not subject to income tax. However, if the income raises an estate's income over the statutory exemption amount, which was $11.7 million for the 2021 tax season, it would then be subject to estate tax. Some punitive damages may be subject to taxation as well.
Wettermark Keith Wrongful Death Lawyer in Huntsville
When a family member passes away due to a wrongful act, a wrongful death lawyer can help give you needed financial stability and peace of mind while in the grieving process. If you are seeking a dependable expert in wrongful death, a Wettermark Keith wrongful death lawyer in Huntsville, Alabama is ready to take your call and give a free consultation of your case. We will explore all legal actions against the offending party to make sure that you get the restitution that you deserve.
Related Articles