IT'S MORE TO US, IT'S PERSONAL
Navigating the Legal Waters: Trust a Wettermark Keith Boat Accident Lawyer
Although being a common recreational activity, there are many dangers to owning and operating a boat. Enthusiasts face dangers with not only the open water but also with the conduct of other boat operators. If the negligent conduct of another person was the causation of you or a loved one's injury, then seek the service of the experienced boat accident lawyers at the Law Office of Wettermark & Keith, today. Over the last three decades, injury attorneys at our firm have gathered the resources and experience needed to make your case a success.
NEGLIGENT OPERATION
Of all the potential sources for boat accidents, the number one cause for these incidents tends to be operator error or inexperience. Additionally, a large number of boating accidents occur due to intoxicated operators. Typical boating accidents that occur in Alabama include:
Collisions with other Vessels
Collisions with Fixed Objects (Docks, Rocks, etc)
Collisions with People
Capsizing of Vessel
Overmanning of a Vessel
While nearly all operators of boats enter the states many rivers, lakes, and waterways with the sole intention of having a good time — all too often these operators engage in dangerous, negligent conduct that puts the lives and well-being of others directly at risk.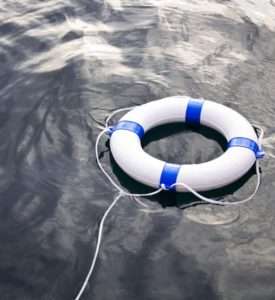 IN THE AFTERMATH
After you have been in a boating accident, knowing exactly what to do next or how to proceed can be unclear. This is where our expert boating accident lawyers can help. With a vast knowledge of boating law at our disposal, the veteran Alabama boat injury attorneys here at Wettermark & Keith, have the skills needed to fight for your rights in court. Contact us today before discussing your case with others involved or insurance agents.
BOAT ACCIDENT LAWYERS SERVING JUSTICE – ONE CASE AT A TIME
Here at Wettermark & Keith, no case is too big and no case is too small for our expert boat injury lawyers to pursue. Our top attorneys represent every client with the utmost respect, compassion, and employ the thorough legal expertise needed to make their case a success. We realize that this is likely a difficult situation for you and possibly your family and are here for you.
If you have been injured or lost a loved one due to the negligence of another person in a boat accident, contact our seasoned injury lawyers today. Together we can seek a financial compensation figure that meets your needs as a victim and can continue to provide for you, long after this ordeal is over.
NO RECOVERY, NO FEE GUARANTEE
When selecting clients to represent in court, our firm operates on a contingency fee basis. What this means to our clients is simple: if we don't win your case, you won't pay anything. We choose to operate this way for the sole benefit of our clients, we want to see you obtain a successful recovery so that you can continue to carry on with your life.
Contact us today if you have been the victim of a personal injury or lost a loved one to a wrongful death after a boat accident. Fill out the free case evaluation form on our web site and we will get back to you promptly. If you wish to speak to us directly, feel free to call us at the location nearest you.