IT'S MORE TO US, IT'S PERSONAL
Injured? You Need an Expert Attorney. Hire a FELA Railroad Accident Lawyer Birmingham Residents Trust.
Your Birmingham Railroad Accident Lawyer Knows the Law and Will Fight for Your Rights.
Birmingham was founded at the intersection of two rail lines. Since 1871, the railroad has helped our city thrive by driving down unemployment, boosting our economy, and powering our homes. For centuries, Birmingham railroad workers transported innumerable quantities of raw materials to iron and steel mills, facing exhaustion, injury, and danger at every corner. Their hard work and perseverance saw us through the Great Depression and two World Wars, and established "Magic City" as a center of industry and production in the South.
Throughout history, accidents were accepted as an unavoidable part of railroad work, and Birmingham railroad employees were expected to have frequent accidents and short lifespans. Until public outcry drove Congress to pass the Federal Employers Liability Act (FELA) in 1907, few safety regulations governed the industry. 2,000 railroad workers died on the job every year, with countless more were maimed in accidents. Left without recourse, some disabled railroad workers were forced to watch their families starve. The FELA changed this precedent by holding railroad organizations accountable for the safety and wellbeing of their employees.
Under the FELA, railroads are required to compensate their workers for any injuries caused by workplace hazards or negligence. The threat of liability led to stringent safety standards that remain in place to this day. In states like Alabama, the state with the seventh-highest number of railroad collisions and a high rate of accidents, this provision is absolutely essential. If you've been injured on the job, the FELA was designed to protect people like you. Don't hesitate - hire a Wettermark Keith railroad accident lawyer to get the compensation and the recovery you deserve.
WE CAN HELP TELL YOUR STORY.
Common Railroad Accidents and Injuries
While modern safety regulations have driven the rate of railroad accidents far below the 1 in 8 figure of the early 1900s, on-the-job injuries remain common. Between machinery hazards, heavy lifting, and strain from repetitive movement, workers frequently face short and long term damage to their bodies. Common railroad worker injuries include:
Back, Neck & Joint Injuries - the bending, squatting and lifting movements required for railroad work can lead to sprains, strains, nerve damage and herniated discs years down the line

Ligament & Tendon Injuries - the ligaments and tendons of the arms, legs, back, neck, and other areas that bear the brunt of  heavy lifting often face strain over time. This strain can result in an overextension, tearing, or rupturing injury. 

Crush Injuries - as heavy moving objects are common to railroad yards, workers can sustain severe injuries when pinned under or between them. A crush injury can lead to amputation, internal bleeding, or death. 

Head Injuries - head injuries from falls and unsecured cargo can cause short or long term issues for railroad workers. A moderate to severe concussion can lead to memory issues, lack of focus, insomnia, and personality changes. A hard enough strike to the head can easily result in coma and death. 

Broken Bones - the slick, uneven surfaces of a railroad yard can lead to accidents that result in broken bones or dislocated joints. These painful injuries can severely limit mobility and require costly medical treatment.

Burns - explosions, fires and hot metal surfaces put railroad workers at risk for painful and disfiguring first, second, and third degree burns. 

Electrocution - every year, railroad employees undergo severe burns or heart attacks from accidents involving exposed to high-voltage electric wiring.
How the Federal Employers Liability Act Protects Injured Railroad Workers
Under the Federal Employers Liability Act, Birmingham railroad workers who sustain an injury on the job may be eligible for compensation beyond what a typical workers' compensation claim may provide. The specific nature of the incident needs to be properly evaluated in order to determine if a victim has a legitimate FELA claim. Wettermark Keith's FELA railroad lawyers can help you determine whether you have a case. If your employer is found to be even partially responsible for your injury, you may be entitled to compensation for:
Lost Wages

Lost Benefits

Disability Pay

Scarring

Medical Expenses

Funeral Costs

Loss of Quality of Life

Past and Future Pain and Suffering
Contact Wettermark Keith today to discuss the specifics of your case and accident. We are committed to helping railroad workers who have sustained a life-altering injury - through no fault of their own - recover the time and resources they need to resume their lives.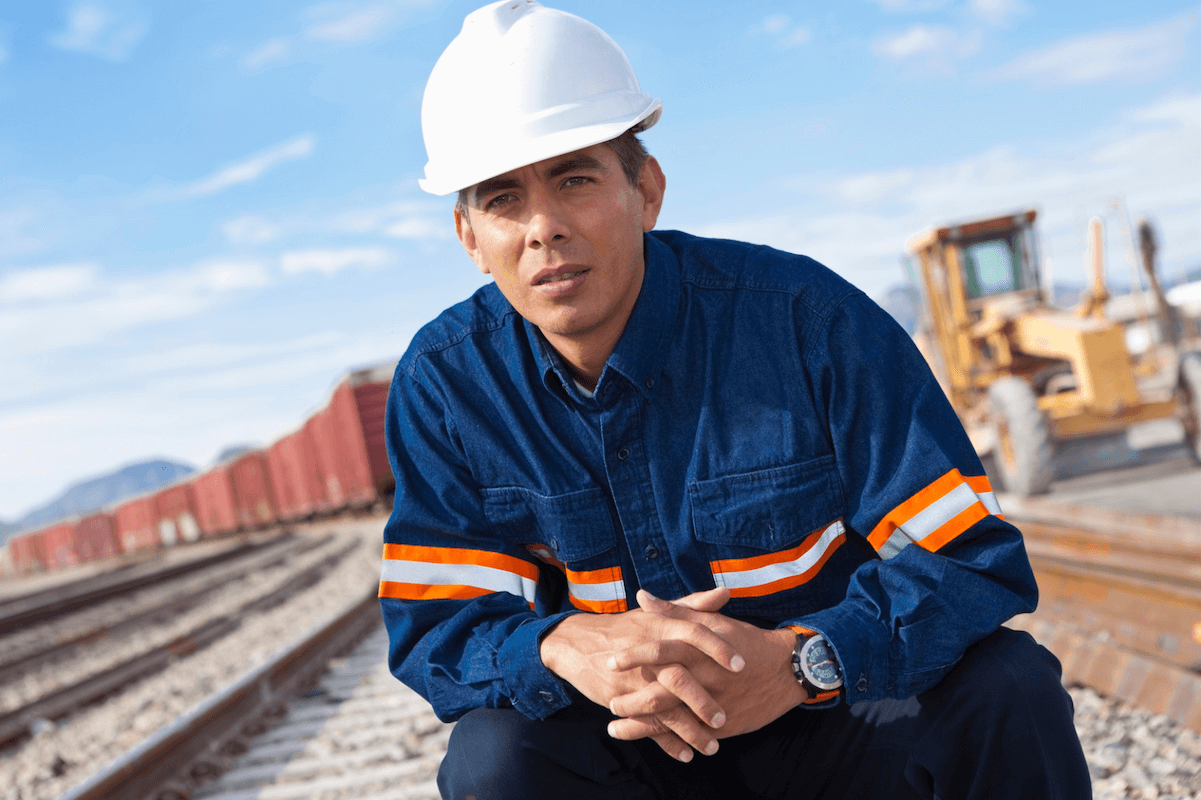 FELA vs. FMLA vs. FRSA
The longer you work in the railroad industry, the more you discover that railroad law loves a good acronym. There are so many out there, it can be difficult to distinguish between them all!
As we discussed before, FELA stands for the Federal Employers Liability Act and protects railroad workers against the negligent actions of their employers. The FELA stands in place to empower workers to speak out and seek justice for the wrongdoings against their person.
The FMLA, or Family Medical Leave Act, protects you from being fired for a number of reasons. Although you might think that a modern workplace would allow for these basic provisions, it's helpful to have the law on your side in this case. The FMLA protects you while you are away from work for one of several pre-approved reasons, including family reasons like the birth of a child. In contrast, the FELA only deals with workers injured on the job.
The FRSA, or the Federal Railroad Safety Act, is the legal document that makes it illegal for people to be fired on the grounds of filing an FELA claim or hiring a lawyer. While the FELA gives an injured railroad worker certain rights, the FRSA protects those rights by limiting the powers of the railroad employer. It also includes whistleblower protections and provisions for the injured worker to cease working if medically necessary without fear of being fired.
Essentially, if you need help navigating the difference between all the legal provisions available for you and your loved ones, call our law offices. We'd be happy to help you handle your claim and the confusing world of railroad law.
What's the Difference Between FELA and Workers' Compensation?
With all the options available to you, different legal terms can be confusing. One such term commonly used alongside FELA is workers' compensation claims, but don't get them mixed up; these two terms refer to two entirely different types of compensation.
First of all, FELA refers to the compensation of railroad workers in particular. It does not refer to those injured by a train or on a railroad that do not work in that industry, nor does it refer to workers outside of the railroad industry. FELA compensation is exclusive to people who work for the railroad.
Unlike worker's compensation, FELA requires the injured party to prove negligence on the part of the employer. In addition, those trying to file a FELA claim must also prove that the negligent actions are what caused the accident, and thus the injury, to occur.
Though it has a higher burden of proof, FELA allows claimants to recover more damages than does workers' compensation. Workers' comp only allows people to reclaim lost wages, disability, or medical treatment and bills, but FELA allows for compensation of past and future lost wages, pain and suffering, loss of quality of life, and longer-term disability.
Though there are many differences between the two, these three main differences make it clear that, if you are a railroad worker injured by your employer's own negligence, you should pursue justice via FELA and through the help of a lawyer that really knows the legal system. Look no further for the lawyer you need than the law firm of Wettermark Keith.
Wettermark Keith: FELA Railroad Accident Lawyer in Birmingham
There's a lot you can gain from a FELA railroad accident lawyer in Birmingham. Without one, you could be lost in paperwork, under-negotiated by the insurance and railroad representatives, and overall taken advantage of. Instead, all it takes is a simple call to one of our FELA lawyers to get your case evaluated. Then, we'll decide what first steps to take in regard to your case. We'll help you every step of the way until you get proper compensation.
What's the Difference Between the FELA and Workers' Compensation?
With so many acronyms and legal terms to keep track of, it is easy to get mixed up. FELA rights and workers comp are often conflated, but these terms refer to two entirely different types of compensation.
First of all, FELA refers exclusively to the compensation of railroad workers who have suffered an accident due to employer negligence. It does not refer to those injured by a train or on a railroad that do not work in that industry, nor to workers outside of the railroad industry. 
Secondly, unlike "no fault" workers' compensation statutes, FELA requires the injured party to prove their accident and injury was caused in whole or in part by the negligence of an employer, a fellow employee, a hazardous work environment, or faulty equipment. Fortunately, the burden of proof on the injured party is less than that for a regular negligence claim. 
Finally, FELA allows claimants to recover more damages than workers' compensation, which only allows people to reclaim lost wages, disability, and medical treatment after an injury. See the list above for the different types of FELA compensation. 
Though there are more differences between the two, these three primary differences make it clear that if you are a railroad worker and have been injured by negligence, you should claim your FELA rights with the help of an experienced attorney. Your Wettermark Keith lawyer will help provide you with peace of mind and a means to recover. We will see your case to its conclusion. 
Can I be Fired for Filing a Claim?
FELA was put into place to protect workers, and its stipulations include safety from retaliation. Your employer is legally not allowed to fire you on the grounds of your filing a FELA claim after an accident or hiring an attorney. Despite this, some employers still threaten workers for exercising their FELA rights. If you do get fired, you can rest assured that hiring one of our injury lawyers to protect your rights will ensure you are compensated for your injury and your employer's unlawful actions.
What Other Labor Rights are Railroad Employees Guaranteed?
1. The Family Medical Leave Act (FMLA)
The FMLA, or Family Medical Leave Act was enacted in 1993 to protect covered employees from being let go for taking necessary time off. While the FELA deals with workers injured on the job, the FMLA helps eligible employees balance their work and family responsibilities by allowing them up to 12 weeks of unpaid leave per year under necessary circumstances, with guaranteed access to workplace health benefits. These circumstances include:
The birth of a child;

Placement of a child for adoption or foster care;

A serious health condition;

The care of an immediate family member (spouse, child, parent) with a serious health condition.

Employees are eligible to take FMLA leave if they work for a covered employer and meet the following criteria:
They have worked for their employer for at least 12 months prior to leave

They have worked a minimum of 1,250 hours over the 12 month period prior to leave

They work at an organization with a minimum of 50 employees within 75 miles

The FMLA also protects railroad workers from interference or retaliation for exercising their rights. You can file a complaint against your employer for restraining or sabotaging your rights under the FMLA. The FMLA can force the railroad to reinstate, hire, or promote you. If the railroad retaliates against you for filing a charge, they are violating the law, and are liable for any wages, benefits, and other compensation denied or lost, alongside any liquidated damages or legal fees. 
2. The Federal Railroad Safety Act (FRSA) 
The FRSA, or the Federal Railroad Safety Act, protects Birmingham railroad employees who exercise their rights by filing a FELA claim after an accident, hiring a lawyer, or whistleblowing. The FRSA limits the power of railroad employers to fire workers for engaging in any of the above activities. It also includes provisions for injured workers to cease working if medically necessary without fear of being let go.
If Any the above Rights Have Been Violated by your employer, Call a Birmingham Railroad Accident Lawyer
If you've suffered a railroad injury from an accident at work, or you're stuck in a difficult situation and need help navigating all the legal provisions available to you, call a Wettermark Keith railroad accident attorney. Our attorneys have seen cases like yours before, and we will ensure you receive justice.
Hire An Experienced Railroad Accident Attorney to Obtain the Compensation You Deserve
Not all law offices are equipped with the knowledge and resources needed to handle these high-profile accident cases. This is precisely why you need the help of our Birmingham railroad accident attorneys. Our attorneys have over three decades of litigation experience fighting for the rights of railroad workers injured in accidents.
A complaint must be filed within two years from the date of violation. Preferably, it should be filed immediately after your accident. Without legal knowledge and representation, you may end up lost in paperwork and under-negotiated by insurance and railroad representatives. We won't let that happen, especially while you're dealing with the pain of your accident. Our attorneys will file any required paperwork and medical records, gather any necessary evidence, and negotiate with various parties on your behalf. We're here to maximize your compensation and minimize your stress by making your recovery process simple: you handle the initial phone call, and we'll handle the rest.  
Free Consultation
We understand the stress of pursuing a civil case after an accident, and want to give you valuable peace of mind while you piece your life back together. We operate on a contingency fee basis, meaning you will never pay out of pocket. We will charge you nothing unless we win your case, and we won't back down until we secure the compensation you deserve. Call our Birmingham office now for a free evaluation!
FREQUENTLY ASKED QUESTIONS
Your first step should be to notify your supervisor of your accident and injury. Afterwards, seek immediate medical attention. Make sure your doctor provides you with a treatment plan and documentation that validates the accident and the specific nature of your injury. Finally, reach out to a Wettermark Keith attorney for representation.