BIRMINGHAM PERSONAL INJURY LAWYERS
EXPERIENCED BIRMINGHAM PERSONAL INJURY LAWYERS
A WETTERMARK KEITH BIRMINGHAM PERSONAL INJURY ATTORNEY CAN HELP YOU SECURE THE RECOVERY YOU DESERVE.
WE TREAT OUR CLIENTS LIKE FAMILY.
A national firm with local roots, Wettermark Keith is proud to represent real people. Birmingham was born in iron and steel, and this resilience runs through the veins of more than a million residents who call our "Magic City'' home. Hard work and enterprise have transformed Birmingham over the past 20 years into a major metropolis with internationally-acclaimed medical centers, an active arts scene, stunning botanical gardens, and innovative startups. Our 56-foot Vulcan loomed from Red Mountain as thousands flocked to our city to witness expert feats of athleticism at the 2022 World Games.
While Birmingham is an excellent place to live, its occupants remain vulnerable to injury. On the road and in the workplace, accidents happen every day. These accidents can lead to traumatic injuries, or even death. Suffering from a personal injury can be a traumatic and life-changing experience, and navigating the legal system on your own can be overwhelming. We understand the physical, emotional, and financial toll that a personal injury can take on you and your family, and we will work tirelessly to help you recover the compensation you are entitled to. When tragedy strikes, we'll treat you like part of our family. Families are built on trust and communication, and these values make up the core of our practice.
If you have experienced an injury at the fault of another party, you need to contact a personal injury attorney from Wettermark Keith. Call us today or contact us online to set up a free legal consultation with our personal injury team today.
WE TAKE THE STRESS OFF YOUR SHOULDERS.
At Wettermark Keith, we understand that suffering from a personal injury or wrongful death due to negligence can be one of the most devastating events of your life. The physical and emotional pain, the loss of income, and the mounting medical bills can make it seem impossible to get your life back on track. We're here to help.
Our attorneys have years of experience dealing with personal injury cases, and we understand the inherent stress of pursuing a civil case after an accident. That's why we strive to give you valuable peace of mind while you piece your life back together. We believe that you deserve the time and space to focus on your recovery, without having to worry about the legal details.
When you choose Wettermark Keith, you can trust that we'll keep you in the loop and out of the trenches. We'll file any required paperwork for your case, gather any necessary evidence, and negotiate with various parties and insurance companies on your behalf. You can rest assured that we'll be by your side every step of the way, fighting for your rights and ensuring that you receive the compensation you deserve.
We understand that these are difficult times, especially with things like inflation putting a strain on your finances. That's why we offer our services on a contingency basis, which means that you won't be charged any upfront costs. You only pay us if we win your case, and our fees will be a percentage of your settlement or award.
At Wettermark Keith, we're here to maximize your compensation and minimize your stress. We believe that the recovery process should be as simple as possible: you make the initial phone call, and we'll handle the rest. If you or a loved one has suffered a personal injury or wrongful death due to negligence, please don't hesitate to contact us. We're here to help you get the justice you deserve.
WE CARE ABOUT YOUR RECOVERY.
When it comes to personal injury cases, insurance companies are not on your side, since they often try paying out as little as possible. They may try to downplay the severity of your injuries or offer you a settlement that fails to cover your expenses. This can prolong an already difficult process and add more stress to an already challenging situation.
At Wettermark Keith, we understand how frustrating and overwhelming it can be to deal with insurance companies after an accident. That's why our Birmingham personal injury attorneys will fight to ensure that you don't settle for less than you deserve. We'll be your advocates, working tirelessly to protect your rights and interests. We believe that you deserve to be compensated for your losses, and we won't back down until we get the results you deserve. Our lawyers take pride in acting as your listening ear, advocates, and companions during this challenging time in your life. We'll work with you to understand your unique needs and circumstances, and we'll fight to ensure that you receive the compensation you deserve.
We're committed to providing personalized, compassionate representation to every client we serve. We believe that this approach is the key to our success, and we're proud of the results we've achieved for our clients over the years. To us, it's personal.
WE CAN HELP TELL YOUR STORY.
At Wettermark Keith, we understand that a personal injury can be a life-changing event. It can leave you with physical injuries, emotional trauma, and financial burdens that can last for years to come. That's why we're here to help you tell your story.
When you choose us to represent you in your personal injury case, we'll take the time to listen to your story. Then, we will gather all the necessary evidence, including medical records, witness statements, and expert opinions, to build a strong case on your behalf. We can explain each step along the way and answer any questions you may have.
Our lawyers take pride in acting as your voice in court, and we'll present your case in the most compelling way possible, advocating for your rights and interests. We'll ensure that your story is heard and that you receive the compensation you deserve. Every personal injury case is different, and we tailor our approach to meet the unique needs of each client. Whether you've been injured in a car accident, slip and fall, or any other type of accident, we have the experience and resources to help you get the justice you deserve. If you're ready to tell your story, please don't hesitate to contact us. We're here to help you every step of the way.
What Types of Compensation Am I Entitled To?
The trauma that follows a disaster is often debilitating. Depression, confusion, and anxiety are common symptoms that plague our clients. PTSD flashbacks that keep you up at night may need extensive and expensive therapy. When you aren't at fault, the physical, psychological and financial burdens of an injury can be unjustly heavy - you do not have to shoulder them alone.
If you or a loved one has been injured in an accident, you may be entitled to compensation for the following:
Bodily injury
Pain and suffering
Medical costs
Lost wages
Property damages
Value of life damages
When you call us for your free consultation with our legal team, we'll listen to your story, learn the details of your case, and evaluate your options together.
What is Personal Injury Law?
Personal injury law is a broad area of law that deals with any physical harm or injury caused to an individual as a result of the intentional, accidental, or negligent actions of others. This area of law covers a wide range of situations, including defective product cases, auto accidents, slip and fall accidents, nursing home abuse cases, medical malpractice cases, and wrongful death. A personal injury lawyer is a trial lawyer who represents clients who have been injured due to the actions of others. They have extensive experience in different practice areas and are well-equipped to handle complex cases involving serious injuries and significant damages.
At Wettermark Keith, our Birmingham personal injury attorneys are dedicated to fighting for clients who have been harmed by the negligence of others. We understand the physical, emotional, and financial toll that a personal injury can take on an individual and their family. That's why we work tirelessly to ensure that our clients receive the compensation they deserve. We take a personalized approach to every case, tailoring our strategies to meet the unique needs and circumstances of each client.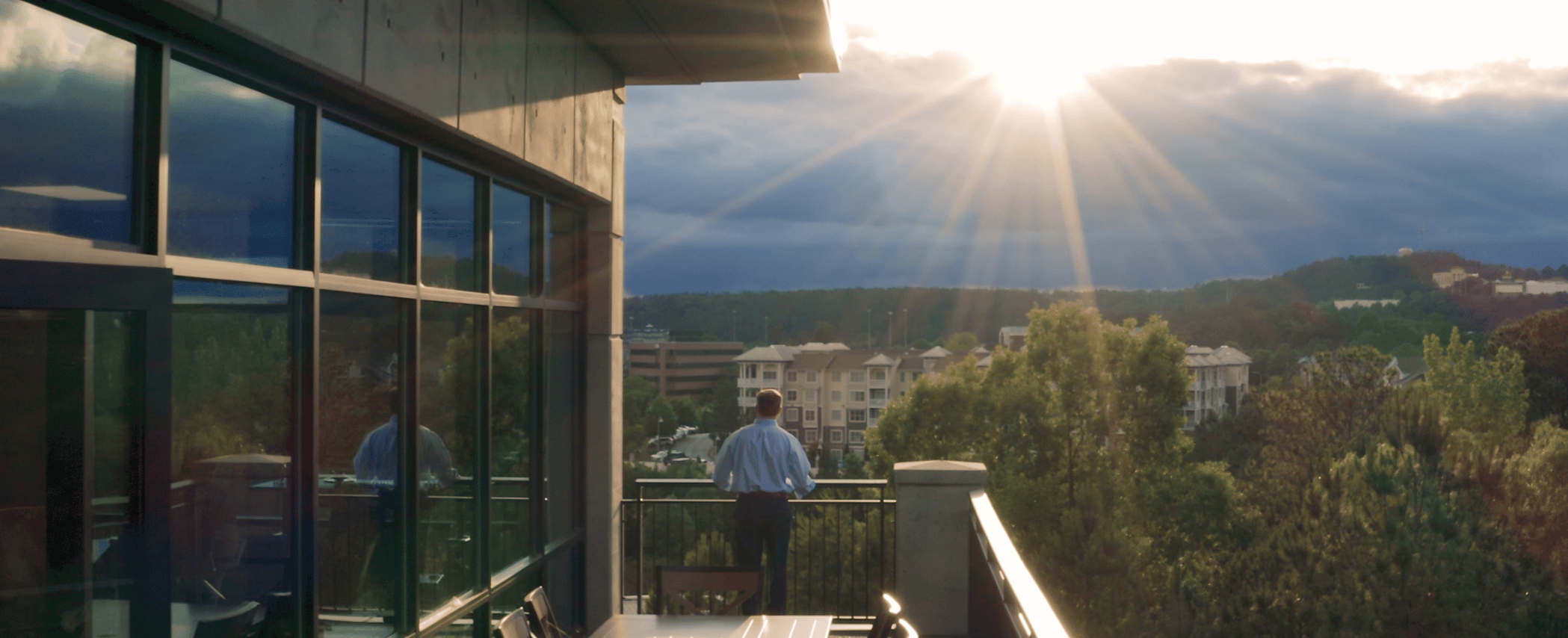 What Types of Cases Do Our Birmingham Personal Injury Attorneys Handle?
Frequently Asked Questions
The statute of limitations changes with different types of personal injury cases. Sometimes you have to file a claim less than a year after your accident. In other scenarios, you might have up to four years.
Speaking with a personal injury attorney as soon as possible after your accident is essential. Seeking legal counsel immediately after your accident will help you prove liability and increase how much compensation you receive.
If you're in need of legal advice, the sooner you can contact a Birmingham lawyer, the better. If you're able to contact one of our personal injury lawyers right away, they may be able to survey the scene of the accident to help you gather evidence for your case.
Nothing. We operate on a contingency fee basis, meaning our Birmingham clients are not charged unless we win their case. 
Determining if you have enough evidence to support a case can be challenging. Our firm will evaluate your case during your complimentary consultation. As a client, your Birmingham personal injury attorney will let you know what types of damages you can recover.
It can be challenging to gather evidence and negotiate with insurance companies after a stressful and disruptive accident. Our lawyers' knowledge and negotiation skills can keep you from making critical mistakes that leave you without a means to properly recover from your injuries. We expedite our clients' claims, assist them in accessing medical care, and help them heal. Our attorneys are highly experienced and skilled at negotiating with medical providers to reduce a client's medical expenses owed to that provider. This reduction in medical bills allows for more money to go to you, the injured person, rather than the hospital or doctor.
In Alabama, the court examines the evidence to determine which party acted with negligence by failing to act with reasonable care. Personal injury cases are not always straightforward, so it is vital to have the right lawyer on your side to build you a solid case.
We advise our Birmingham clients against putting any info on their social media profile that might hurt their case. It is safer to avoid posting entirely, as anything you share could be used against you by insurance providers.
When you get in a wreck, your blood pressure skyrockets as cortisol and adrenaline flood your system. People have been known to lift thousands of pounds at the height of an adrenaline rush, not feeling the damage to their bodies.
Adrenaline is often deceiving. Your pain could set in later as internal or external injuries begin to aggressively make themselves known. Even if you think it's just whiplash, seek medical evaluation. Your safety is vital, and you may find you have a personal injury case.
Legally, you can file a claim and enter the judicial process on your own. However, you should not have to do so without an advocate that understands the law and is committed to your recovery.
We currently have 28 personal injury lawyers serving our clients. In addition, we have specialized attorneys representing clients for workman's comp, veterans disability, and social security. Our attorneys are supported by a full staff of over 90 case managers, paralegals and investigators.

Wettermark Keith Birmingham did an amazing job on my case. John Stephens went out of his way to come to Macon, Georgia and contact every business on the road I was traveling during the accident. His hard work resulted in footage of the wreck that changed the outcome of the case. I appreciate everything this group of lawyers did for me and helped me receive the money and care I needed from my accident. If you're ever in an accident, I highly recommend these personal injury lawyers.
- Jared

After being in a car accident in September of 2021 I had no idea of the issues I would face with the other motorist insurance company. After being shocked that the other insurance company would not entertain a pain and suffering settlement I reached out for help. My neighbor, a retired police detective, recommended Wettermark Keith. I reached out and we got the ball rolling. Roper Elrod was assigned to my case and I was very pleased with his help and support. He always kept me updated on the progress and changes of my case as well as providing me with the best advice. I am very pleased with how everything was handled by Roper and the Wettermark Keith team!! Thank you for representing me in the most professional manner!!
- Justine

Wettermark Keith represented me when I injured myself at work. Their lawyers got me a good, quick settlement and when I couldn't return to my job they handled my social security disability claim. Every lawyer who assisted in my case was always so professional and courteous. I will highly recommend them to anyone needing legal help.
- Donnie

Highly recommend anyone who's filing a disability claim in any state in the US contact Wettermark-Keith attorneys to help ease the stress of figuring it all out yourself. My attorney, Brian Smith from the Wettermark-Keith firm was efficient, friendly, positive and professional. All of the paralegals who helped me along the way were all a wonderful team and without them I don't believe I could've navigated the minutiae of the social security filing process. We took it all the way to the administrative law Judge and there Brian Smith worked his magic and got me approved for disability benefits with back pay as my case was 3 years old. It's never too late to call Wettermark-Keith for help and answers they are THE experts to call. Thank you attorney Brian Smith and thank you Wettermark-Keith!!
- Lori

I highly recommend Wettermark Keith I contacted them after I had a bad car accident and suffered injuries. It was great communication and they kept me updated with each step of my case. Also got me a good check! Thank you.
- Christal
WETTERMARK KEITH: THE TOP CHOICE PERSONAL INJURY ATTORNEYS IN BIRMINGHAM
For more than 20 years, Wettermark Keith has been helping Birmingham, Alabama residents get compensation for their injuries. We don't think it's fair for clients to fight against massive insurance companies and their lawyers alone. We work closely with each of our clients, ensuring they receive personalized attention. Our legal team cares about each of our personal injury clients. We believe that our clients deserve to get compensated for their medical expenses and lost wages. Hiring the right personal injury attorney in Birmingham can make or break your case. You deserve to receive compensation for your injuries.
Our firm has built a positive reputation in the industry through years of hard work, dedication, and real results. With offices in Alabama, Tennessee, and Florida, Wettermark Keith remains one of the top personal injury firms in the Southeast. We practice with care and compassion, telling our clients stories and making their voices known. Our success is in our strong relationships with our clients, based on constant communication and an unwavering dedication to truth and trust. Winning cases isn't our goal - caring for you is. Winning is just how we show it. Do not hesitate to contact a personal injury attorney from Wettermark Keith if you have been injured in an accident. Contact us today for more info and to see why we're the best personal injury lawyers serving Birmingham, Alabama.
IF YOUR PERSONAL INJURY LAWYER FROM WETTERMARK KEITH PRODUCES NO RECOVERY, THEN YOU PAY NO FEE
Many personal injury law firms will ask a client to pay money upfront to represent them. Not with Wettermark Keith. Clients don't pay anything until our firm wins your case. Our firm operates on a contingency fee basis, meaning you pay nothing unless we win your case. Any legal fees and associated costs will be collected from your winnings at the conclusion of the case. If your attorney is not able to obtain a verdict or settlement for your injury, you will not be charged any legal fees for their efforts.