BIRMINGHAM PERSONAL INJURY LAWYERS
Expert Birmingham Personal Injury Lawyers, At Your Service.
How Wettermark Keith's Birmingham Personal Injury Lawyers Can Help You Secure the Recovery You Deserve.
We Treat Our Clients Like Family.
A national firm with local roots, Wettermark Keith is proud to represent real people. Birmingham was born in iron and steel, and this resilience runs through the veins of more than a million residents who call our "Magic City'' home. Hard work and enterprise have transformed Birmingham over the past 20 years into a major metropolis with internationally-acclaimed medical centers, an active arts scene, stunning botanical gardens, and innovative startups. Our 56-foot Vulcan loomed from Red Mountain as thousands flocked to our city to witness expert feats of athleticism at the 2022 World Games. 
While Birmingham is an excellent place to live, its occupants aren't invulnerable. On the road and in the workplace, accidents and injuries happen every day. When tragedy strikes, we'll treat you as you should be treated - like part of our family. Families are built on trust and communication, and these values make up the core of our practice. 
We Take the Stress Off Your Shoulders.
Suffering a personal injury or wrongful death due to negligence can be one of the most devastating events of your life. At Wettermark Keith, we understand the inherent stress of pursuing a civil case after an accident, and want to give you valuable peace of mind while you piece your life back together. 
Our attorneys keep clients in the loop and out of the trenches. We'll file any required paperwork for your case, gather any necessary evidence, and negotiate with various parties and insurance companies on your behalf. 
Between rising gas prices and inflation, these are difficult times. Because our firm understands your financial struggles, we will charge you no upfront costs. 
We're here to maximize your compensation and minimize your stress by making your recovery process simple: you handle the initial phone call, and we'll handle the rest. 
We Care About Your Recovery.
Insurance companies have their own interests in mind and can prolong an already difficult process. Our Birmingham personal injury attorneys will fight to ensure you don't settle for less than you deserve. 
Our personal injury lawyers take pride in acting as your listening ear, advocates and companions during this challenging time in your life. Between your finances, physical health, and peace of mind, Wettermark Keith is ultimately dedicated to your recovery. To us, it's personal.
we can help tell your story.
What Types of Compensation Am I Entitled To?
The trauma that follows a disaster is often debilitating: depression, confusion, and anxiety are common symptoms that plague our clients. PTSD flashbacks that keep you up at night may need extensive - and expensive - therapy to treat. When you aren't at fault, the physical, psychological and financial burdens of an injury can be unjustly heavy - you don't have to shoulder them alone. 
If you or a loved one has been injured in an accident, you may be entitled to compensation for pain and suffering, as well as any:
Medical costs

Lost wages

Property damages

Value of life damages
During our free consultation, we'll listen to your story, learn the details of your case and evaluate your options together.
What is Personal Injury Law? 
Personal injury law deals with any physical wrongdoing to an individual. It covers a variety of situations, including defective product cases, auto accidents, nursing home abuse cases, and wrongful death.
A "personal injury lawyer" is a broad term for a trial lawyer who handles cases involving clients who have been harmed by the intentional, accidental, or negligent actions of others. Our Birmingham personal injury lawyers have extensive experience with different practice areas and are motivated to fight for clients who seek out Wettermark Keith to handle their case.
What Types of Cases Do Our Birmingham Personal Injury Attorneys Handle?
In the state of Alabama, someone is injured in a car accident every 11 minutes and 5 seconds. Wrecks are not uncommon in Birmingham, a bustling hub with some of the most dangerous roadways in the state. If you were injured while ridesharing, or by a distracted driver, a rear ending, or other accident, you may be entitled to more compensation than your insurance providers offer. Our firm has seen it all, and we want to help you recover from this traumatic and disruptive event. 
Large or commercial vehicles, including 18-wheelers or tractor-trailers adhere to stringent safety regulations. When truck drivers flaunt these rules they put other drivers at significant risk.
Birmingham has seen some tragic bicycle accidents profoundly affect our community in recent years. Whether you have experienced a personal injury or lost a loved one in a bicycle wreck, we can help you secure recovery and justice.
Despite having the right of way, pedestrians are frequently injured or killed by careless drivers. Just a second of inattention can result in years relearning to walk in physical therapy. If you or a loved one has been hit by a car, you can seek compensation for specific actions the driver failed to take.
A variety of circumstances - most commonly falls and auto wrecks - can cause head injuries. TBI, or traumatic brain injuries, can be partially or entirely debilitating, making it impossible for you to continue your career, family life, or hobbies. If you've suffered a head injury, call us. Let us help you seek justice and improve your quality of life. 
Construction sites are rated as one of the most frequent settings of workplace injuries in Alabama and nationwide, with 20% of annual U.S. worker deaths occurring on construction sites. Frequent causes of construction injuries in Birmingham include falling, electrocution or being trapped by a piece of machinery. Get the workers' compensation and insurance coverage you deserve with the help of our firm's construction accident attorneys.
The physical and emotional scars of a dog attack can last a lifetime. Off-leash strangers' dogs, strays and poorly trained pets can suddenly become aggressive, leaving pain, disfiguring scars, and psychological trauma in their wake. In addition to high medical costs, attack victims can struggle with PTSD, sleep disturbances, and a debilitating fear of dogs. Even if the animal belongs to a friend or associate, pursuing a civil case is necessary to cover medical costs, as well as prevent future victims. Your friend's insurance company will be charged (not them personally) while our experienced Birmingham dog bite lawyers make sure you obtain a successful recovery.
Doctors swear an oath to protect their patients and act in their best interests. When a healthcare professional acts with negligence and violates the standard of care, they should be held accountable. Medical malpractice injuries can result from a healthcare professional acting in damage-causing negligence, omitting information, or making a serious error in diagnosis, treatment, or aftercare. Since medical malpractice cases are highly complex to navigate and must be acted on soon after the personal injury occurs, it's crucial to have an experienced medical malpractice attorney guide you through the process.
Nursing home abuse is an outrage that runs rampant in U.S. elder care, leaving victims neglected, malnourished, and abused behind closed doors. Unfortunately, Birmingham is no exception. Some signs of mistreatment might include unexplained bruises, sudden weight loss, or concerning conversations with a loved one in a long-term care facility. Our firm's personal injury attorneys can help investigate your suspicions and bring abusers to justice. 
If you've found yourself unable to work due to disability - including vision impairment, diabetes or a hip replacement - you may have applied for federal aid without success. If you are disabled, a U.S. veteran, or are over 65 and filing for Social Security benefits, bureaucratic organizations may deny your claim, leaving you with a difficult path forward. If this has happened to you, hiring one of our Birmingham disability attorneys to appeal the denial may increase your likelihood of getting the support you need to safeguard your future.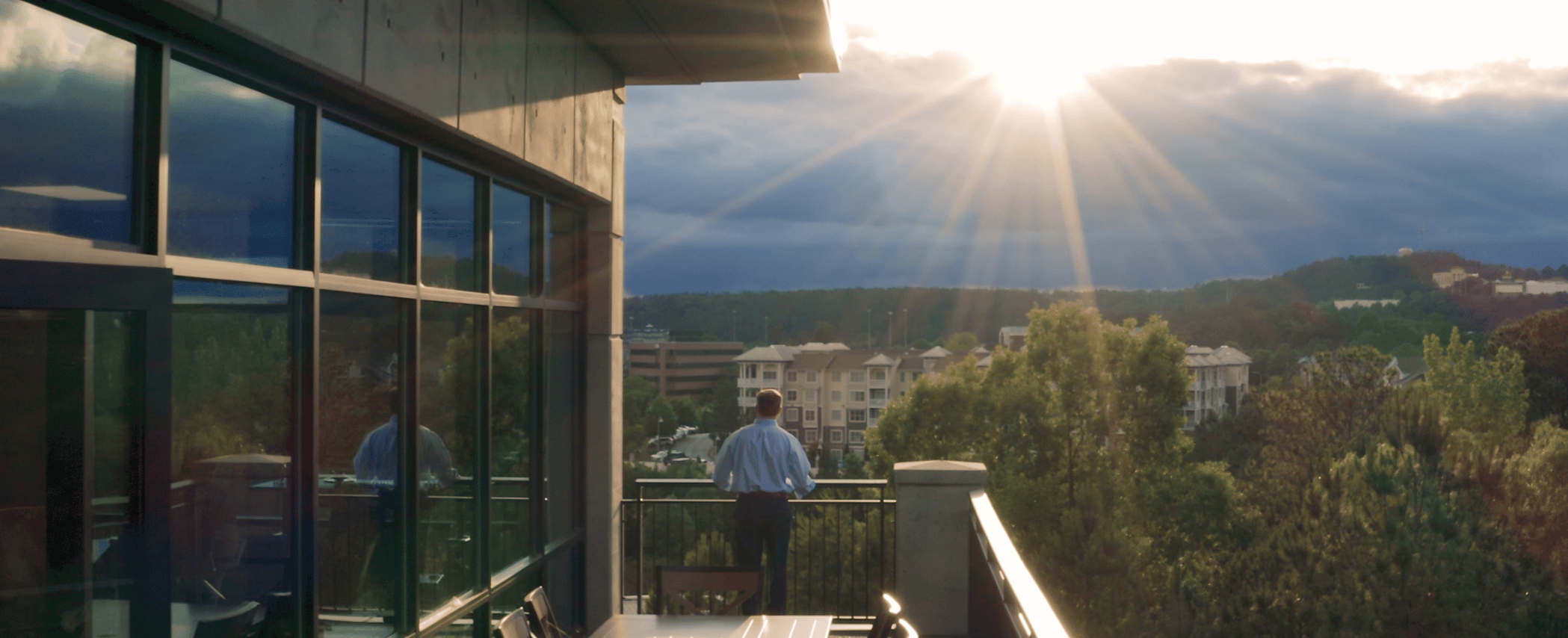 Our 3-Step Process:
STEP 1: CONTACT OUR OFFICE
To schedule a consultation today with one of the best personal injury lawyers in Alabama, call our Birmingham office number now at 877-715-9300, or email us through the Free Consultation form on our website.
STEP 2: WE REVIEW YOUR CASE 
During free case reviews, we examine the details of your accident. If you qualify for compensation after we view your case, then our firm will assign you a personal injury lawyer dedicated to obtaining justice for you or your loved one
STEP 3: WE FIGHT FOR YOUR RIGHTS
As one of Birmingham's top personal injury firms, Wettermark Keith is committed to protecting your rights as a client and ensuring your maximum compensation.
Frequently Asked Questions
The statute of limitations changes with different types of personal injury cases. Sometimes you have to file a claim less than a year after your accident. In other scenarios, you might have up to four years.
Speaking with a personal injury attorney as soon as possible after your accident is essential. Seeking legal counsel immediately after your accident will help you prove liability and increase how much compensation you receive.
Why Our Personal Injury Attorneys are the Top Choice in Birmingham
For more than 20 years, Wettermark Keith has been helping Birmingham, Alabama residents get compensation for their injuries. We don't think it's fair for clients to fight against massive insurance companies and their lawyers to receive compensation. We work closely with each of our clients, ensuring they receive personalized attention.
Our legal team cares about each of our personal injury clients. We believe that our clients deserve to get compensated for their medical expenses and lost wages.
Many personal injury law firms will ask a client to pay money upfront to represent them. Not with Wettermark Keith. Clients don't pay anything until our firm wins your case.
Partner With a Reliable Personal Injury Lawyer
Hiring the right personal injury attorney in Birmingham can make or break your case. You deserve to receive compensation for your injuries.
Wettermark Keith Law Firm is here to help. Contact us today for more info and to see why we're the best personal injury lawyers serving Birmingham.