IT'S MORE TO US, IT'S PERSONAL
Wettermark Keith Wrongful Death Attorneys: Honoring Their Memory, Demanding Answers.
Pursue Justice with Dignity - Call Our Experienced Wrongful Death Lawyers.
Losing someone you love is profoundly painful. After a sudden loss, cherished memories can bring as much grief as joy. Unanswered questions. An empty chair at dinner. Laughter once echoing through a house, now silent. Few griefs cut as sharp and deep as an unexpected, preventable loss, with no chance to say goodbye.
A wrongful death robs us not only of the person we loved, but the dreams, goals, and potential they held. When the negligence of another results in the loss of your loved one, the journey toward accountability and justice becomes a necessity - to honor the one lost and to prevent such tragedies in the future. At Wettermark Keith, our wrongful death attorneys are honored to provide compassionate legal representation to families who have lost someone due to negligence or misconduct. Remembering all they were, we stand beside you, ready to fight for all they could have been.
What is a Wrongful D
What is a Wrongful Death Lawsuit?
A wrongful death lawsuit is a civil legal proceeding, separate from any criminal charges, that allows surviving family members to hold a negligent party accountable for their loved one's preventable loss. This lawsuit serves as a voice for the deceased, aiming to achieve a sense of justice and provide financial relief for those left behind.
Ultimately, the core objective of a wrongful death case is to ensure compensation for any tangible and intangible damages inflicted on the surviving family members. It's crucial to understand that the compensation sought in a wrongful death case is distinct from any damages the deceased (otherwise known as the "decedent") might have accrued before their untimely death. This could refer to medical expenses or pain and suffering experienced between the causative event and wrongful death.
Damages awarded in a wrongful death case can include the following:
This includes any loss of income, benefits, retirement contributions, and other financial resources the decedent would have earned. Calculations for lost financial support account for the decedent's earning potential over a full life expectancy. It also encompasses losses like college funds for children, inheritance, insurance benefits, and shared household wealth that families relied upon.
Losing the joy and comfort of sharing life's journey with a person you loved can be a source of deep, permanent pain. A spouse loses a life partner they expected to grow old with. Children lose parental nurturing and guidance. Loss of companionship damages account for the positive impact the decedent had on their family's daily lives and emotional health. While no dollar amount can define this loss, compensation can provide resources to help families move forward after the wrongful death of their loved one.
Mental and Emotional Anguish
Grief, trauma, depression, anxiety and prolonged emotional turmoil are common after losing a loved one to a wrongful death. Damages for mental and emotional anguish are meant to cover any counseling, therapy or treatment necessary to process the psychological trauma of the loss.
Liability and Wrongful Death Lawsuits
A wrongful death lawsuit aims to prove that harm to the decedent was wrongfully and directly caused by another party's failure to uphold a reasonable duty of care.
For a wrongful death case to be successful, the essential elements below must be established:
Duty of Care - the defendant had a legal and ethical obligation to act in a way that avoids foreseeable harm to others. For example, drivers have a duty to obey traffic laws, and doctors must uphold standards of medical care. Breaching this duty can constitute negligence.
Breach of Duty - through provable action or inaction, the defendant failed to exercise reasonable care, breaching their duty and putting others at risk, ultimately leading to the wrongful death of an innocent. This could involve driving recklessly, prescribing inappropriate medications, or otherwise acting irresponsibly.
Causal Link - the defendant's breach of duty directly resulted in the wrongful death of your family member. This must be established as the primary cause of the wrongful death, not just a contributing factor. Thorough evidence must prove that absent the defendant's negligence, the wrongful death would not have occurred.
Tangible Losses - Survivors of the decedent suffered measurable emotional, financial, and other damages from the death of their loved one. This encompasses losses like companionship, guidance, income, and grief. Ongoing and future damages caused by the wrongful death are also considered.
Navigating the complexities of a wrongful death case requires expertise, commitment, and compassion. Our team of seasoned personal injury lawyers is equipped to investigate every facet of your case. Our attorneys are dedicated to advocating fiercely on your behalf for the justice your loved one and your family deserve.
Wrongful Death Lawsuits vs. Criminal Homicide
Even if a defendant faces criminal charges over a wrongful death, the victim's family can still pursue compensation through a civil lawsuit. A wrongful death case holds the defendant financially accountable, while criminal homicide charges are pressed by the state or by prosecutors to punish the defendant for breaking the law.
The standards of proof for a criminal homicide and wrongful death case are also different. Criminal homicide cases require proof "beyond a reasonable doubt," whereas civil wrongful death cases use the lower standard of "preponderance of evidence." Even without a criminal conviction, compelling evidence of negligence or misconduct can establish liability in civil court.
Furthermore, while homicide charges may lead to prison sentences or even execution, they do not obtain monetary relief for grieving families. In contrast, a wrongful death case pursues compensation, but cannot impose criminal penalties. Families seeking justice can pursue both options.
Wettermark Keith's experienced attorneys can advise families on pursuing both avenues of justice and explain the nuances between criminal and civil proceedings. Though the paths are different, the objectives - justice, closure, and accountability - are aligned.
Who Can File a Wrongful Death Lawsuit?
Because a wrongful death case seeks compensation for survivors' damages, the law defines specific relationships as eligible to become plaintiffs. While exact eligibility specifications vary by state, most classify the following as valid plaintiffs for wrongful death suits:
Surviving Spouse - This includes officially married spouses or domestic/civil union partners in states that recognize these formal unions.
Children of the Deceased - Biological, adopted, or children being raised by the decedent (in loco parentis) can file suit, regardless of their age or dependency status.
Parents - While this typically applies to parents who lost a minor child, some states allow filings from parents of adult children on whom they were financially and emotionally dependent.
Siblings - Brothers and sisters who shared a close familial bond with the decedent may be eligible to file for wrongful death in some states. Closeness of the relationship may be assessed.
Grandparents - In rare cases where they were heavily dependent on the decedent grandchild, grandparents have filed successfully.
The Estate - If nobody else can file, some states allow legal representatives of the decedent's estate to become plaintiffs as a last option.
Navigating the eligibility criteria and intricacies of wrongful death cases necessitates expertise. Our knowledgeable wrongful death lawyers can help you determine who is eligible to pursue damages in your specific case.
Who Can Be Sued for Wrongful Death?
The most common defendants in wrongful death cases include:
Drivers who caused fatal accidents
Healthcare providers whose negligence caused a death
Property owners who failed to maintain safe premises
Manufacturers of defective products that led to death
Employers whose negligent safety practices led to worker fatalities
Essentially, any party whose negligence, misconduct or wrongdoing resulted in a person's death may potentially face a wrongful death suit. Our wrongful death attorneys have successfully built cases against a wide range of defendants.
Understanding Compensation in Wrongful Death Claims
No amount of money can ease the profound tragedy of losing a loved one. At the same time, a settlement or court award can offer a large measure of security and stability to a grieving family. Securing funds to cover your loved one's expected contributions may provide some peace of mind in the midst of loss. In the field of personal injury law, the unique circumstances of each wrongful death case require an individualized approach to determining just compensation.
Wettermark Keith's experienced personal injury attorneys will carefully calculate both your tangible and intangible losses - this may include projected lifetime earnings, benefits and financial support the decedent would have provided. Our lawyers will take into account the pain and suffering you're experiencing, along with loss of companionship, guidance, and emotional support. Funeral, medical, and other immediate expenses factor in as well. In some cases, punitive damages may also be necessary to reprimand culpable parties and deter similar negligence.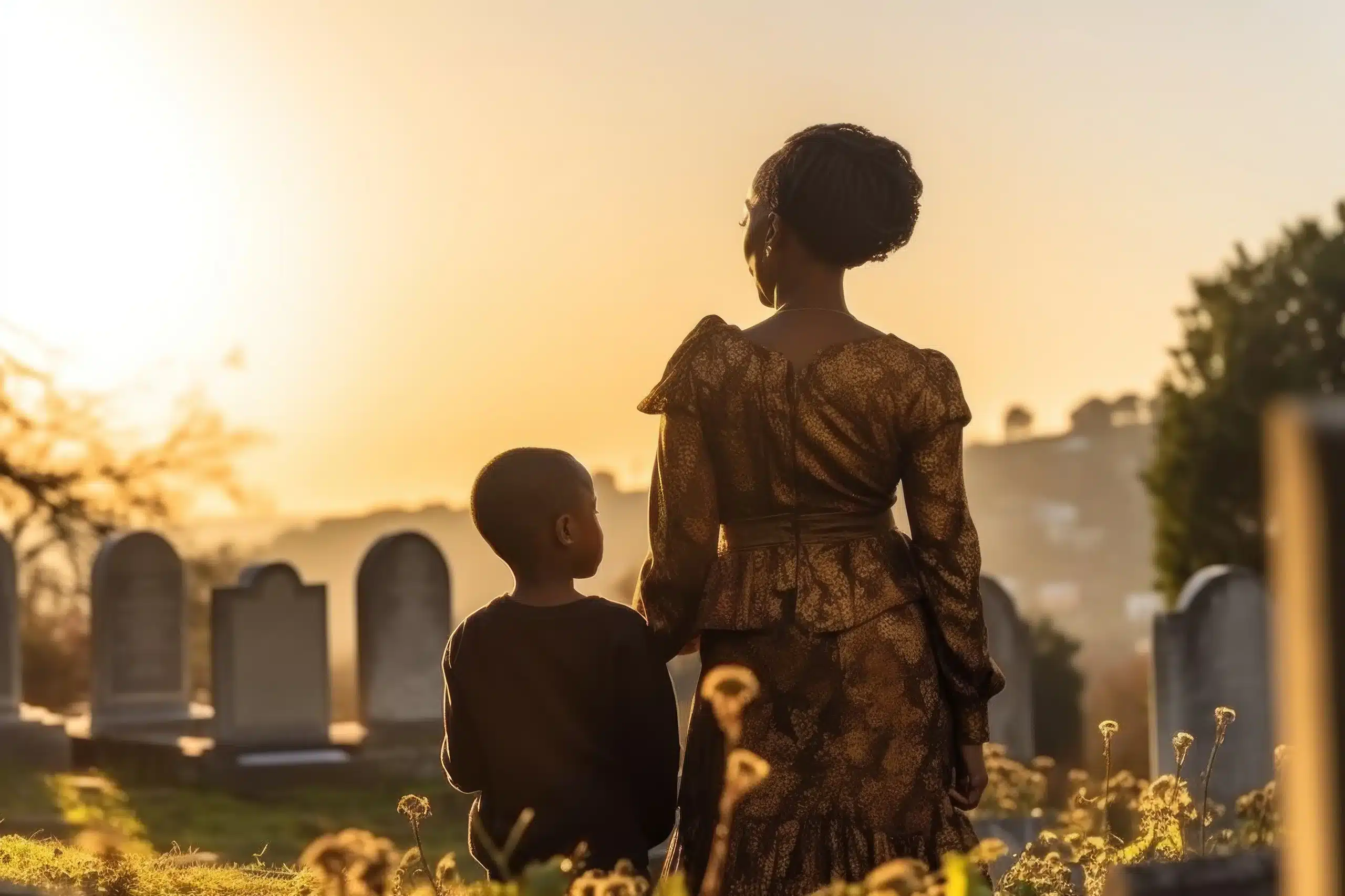 Why Should I Hire a Wrongful Death Attorney?
Navigating stressful legal proceedings after losing a loved one is an emotionally exhausting prospect. In such moments of grief and vulnerability, a personal injury attorney skilled in wrongful death litigation can be an essential source of guidance, calm, and peace of mind.
Among other benefits, Wettermark Keith's wrongful death attorneys can provide assistance with:
Not everyone is eligible to pursue a wrongful death case. The law outlines specific parameters regarding who can initiate a claim, based on an individual's familial or financial relationship with their deceased loved one. While immediate family members like spouses, children or parents are most often considered valid plaintiffs, other relatives or dependents may potentially qualify as well. The decedent's estate may also be able to bring a case if there is no qualifying family. A knowledgeable wrongful death attorney can review your specific relationship and quickly determine whether you meet eligibility requirements to file a lawsuit. Your attorney will explain your options fully to ensure you can make an informed decision about your next steps.
Most civil cases, including wrongful death, are subject to strict statutes of limitations. These laws essentially place time constraints on taking legal action for a wrongful death. The window to file a wrongful death claim typically ranges from 1-4 years from the date of death, but can vary based on jurisdiction. If you fail to take action before the statute of limitations expires, you forfeit the right to pursue compensation for a wrongful death.
Our experienced wrongful death attorneys are well-versed in these statutes and critical deadlines. They will advise you of time limitations based on your specific case details and location, ensuring that your case proceeds promptly before any windows close. Because time is of the essence in a wrongful death case, letting a knowledgeable lawyer handle legal complexities and deadlines may make a significant difference in your success.
You may have a sense of who bears responsibility for your loved one's wrongful passing. However, in complex cases with multiple involved parties, determining exactly who to hold accountable can be tricky. Our skilled lawyers will meticulously investigate the details of your case to pinpoint which individuals or entities are liable for any negligence that led to your loss. Sometimes liability is split among multiple negligent disputing parties.
Our lawyers have the knowledge and resources to dissect complicated fact patterns, using information like police reports, witness accounts, medical records and more to understand what transpired. Identifying each party or business that failed to fulfill a duty of care is crucial, as it allows you to hold all responsible parties legally and financially accountable for their carelessness.
Building a robust and compelling wrongful death case demands meticulous gathering and documentation of all relevant evidence available. This can range from official accident reports, medical records, employment documentation of lost income, receipts and invoices for funeral costs, expert witness affidavits, witness statements, scene photographs, law enforcement investigative materials, product safety reports in the event of a defective product claim, and much more. An attorney well-versed in wrongful death cases will know where to look, who to contact, and what documentation is needed to construct an irrefutable account of the incident and prove liability beyond doubt. They apply their investigatory skills and resources to obtain all the puzzle pieces, knowing even minor details could make or break the case.
Calculating the financial impact of losing a loved one isn't just about tallying immediate expenses like funeral costs and outstanding medical bills. In a wrongful death case, the deceased's projected lifetime earnings, benefits, household contributions, inheritance, ongoing family support, possible raises and promotions, retirement benefits, and more must be taken into account for a complete compensation figure.
Costs must also reflect household contributions, childcare, transportation, maintenance and other tangible supports provided, as well as inheritance funds and college savings for children. Less tangible but equally painful is the loss of companionship, guidance, and emotional support. Our lawyers have the discernment to thoroughly analyze and quantify these losses, ensuring fair and just compensation. While no amount of money can ever make up for the life lost, a settlement can offer stability and reassurance that your loved one's memory and contributions will be honored.
Insurance companies, corporations, and defense counsel will almost always attempt to minimize and/or delay settlement payouts, leveraging their resources to wear down wrongful death plaintiffs. Our attorneys are well-versed in wrongful death negotiations, and will fiercely advocate on your behalf against any tenacious defense lawyer or faceless corporation. We will reject any insufficient settlement offers, relentlessly pursuing a wrongful death settlement that truly accounts for the scope of your financial and emotional damages, no matter how long it takes.
If a reasonable settlement can't be reached, Our lawyers have the necessary litigation experience to present your case persuasively before a judge and jury. Your attorney will avoid common defense tactics to tell the true story of your loss, providing solid legal arguments to highlight the at-fault party's negligence. Through skilled presentation of evidence and ruthless cross-examinations, your attorney can maximize the odds of a favorable verdict. Remember that our wrongful death attorneys will never hesitate to go to trial on your behalf.
If you find yourself grappling with the loss of a loved one due to another party's negligence or outright misconduct, we invite you to reach out to our lawyers at 877-715-9300 or through our website. Our team will shoulder any legal burdens on your behalf while you take the time you need to grieve.
Frequently Asked Questions
Each state sets a time limit, known as a statute of limitations, for filing a wrongful death case. This may range from 1-4 years, depending on the state. It's essential that our experienced wrongful death attorneys review your case as soon as possible - you do not want to miss your opportunity to pursue the compensation you deserve due to a missed legal deadline.
A wrongful death lawsuit is a legal action brought against an individual, company, or entity responsible for the death of another due to negligence or intentional harm. The primary purpose of such a lawsuit is to seek monetary compensation for the survivors or the deceased's estate for losses associated with the death, such as medical expenses, funeral costs, lost wages, and loss of companionship.
To win a wrongful death lawsuit, the plaintiff typically needs to establish the following four elements:
Duty of care: The defendant had a legal obligation or duty to ensure the safety and well-being of the deceased.
Breach of duty: The defendant failed to uphold or breached that duty.
Causation: The breach of duty by the defendant directly led to the death in question.
Damages: The death resulted in quantifiable damages such as financial loss, pain and suffering, or other related costs.
The qualifications to file a wrongful death lawsuit typically vary by jurisdiction. Generally, the immediate family members of the deceased, such as spouses, children, and parents, are qualified to initiate a wrongful death action. In some regions, other relatives, like siblings or grandparents, or a representative of the deceased's estate may also have the right to file.
Almost any individual, company, or entity that is found to be legally at fault for someone's death can be sued for wrongful death. This includes individuals (e.g., a drunk driver), businesses (e.g., a company producing a defective product that causes death), or governmental agencies (e.g., if a public transit accident results in a fatality due to negligence).
The value of a wrongful death lawsuit varies widely based on the specifics of the case. Factors influencing the value include the deceased's age, earnings potential, life expectancy, the circumstances of the death, medical and funeral expenses, and the degree of negligence or intent involved. Emotional damages, loss of companionship, and punitive damages (in cases of severe wrongdoing) can also play a role in determining the worth of a wrongful death lawsuit.
While individuals can theoretically file a wrongful death lawsuit on their own, it's strongly advised to hire a lawyer due to the complexities involved. An experienced wrongful death attorney can navigate the legal intricacies, ensure all paperwork is correctly filed, negotiate settlements, and represent the plaintiff effectively in court - for optimum settlement results. Having legal representation greatly increases your chances of a favorable outcome.
The chances of winning a wrongful death lawsuit vary based on the specifics of the case, the evidence presented, the competency of legal representation, and the jurisdiction. If the plaintiff has strong legal guidance and representation, their chances of winning the lawsuit are significantly higher.
There isn't a fixed "average" wrongful death settlement, as the amount can vary drastically based on the case's specifics. However, settlements can range from thousands to millions of dollars, influenced by factors like the deceased's income, age, the circumstances surrounding the death, and jurisdictional laws.
Yes, a doctor can be sued for the wrongful death of a patient if it's believed that the death resulted from medical malpractice. This could involve situations where the doctor or medical provider failed to diagnose a treatable condition, made surgical errors, prescribed incorrect medication, or otherwise provided substandard care leading to the patient's death. However, for a successful claim, it must be proven that the doctor's negligence or failure to provide the accepted standard of care directly resulted in the death.
Yes. Even if the death arose from what seems like a simple accident, an attorney can help determine if negligence played a part and if you have a valid claim. Accidents can be deceptive in their complexity. While it might seem straightforward at first glance, the underlying causes of many accidents can be rooted in negligence. Whether it's a car crash, workplace mishap, or an incident at a public venue, the line between a simple accident and a case of wrongful death can blur. By consulting with a wrongful death attorney, you get an expert's perspective on the case. They can discern if there was a breach of duty that led to the accident.
Sadly, medical malpractice is more common than one would hope. The medical field, though rooted in the desire to heal, is not exempt from mistakes. These errors, like misdiagnosis, surgical oversights, or incorrect medication prescriptions, can have dire consequences. When such mistakes result in the unfortunate death of a patient, it naturally forms the basis for a wrongful death lawsuit. Having a wrongful death lawyer by your side is crucial in these scenarios. They bring in-depth knowledge about medical practices and can determine if the care provided fell below the standard, leading to a tragic outcome.
Nursing homes pledge to provide care and comfort to our elderly loved ones. However, there have been numerous instances where negligence or outright abuse in these institutions has led to preventable deaths. If you harbor suspicions or have evidence that a nursing home's actions or lack thereof resulted in your loved one's demise, it's imperative to act swiftly. Contacting a wrongful death attorney should be a priority. Their expertise will ensure a thorough investigation into the nursing home's practices, staff actions, and other relevant areas. They can provide guidance on the best course of action and help you seek justice for your loved one.
Financial burdens often add to the stress of dealing with the loss of a loved one. Understanding this, Wettermark Keith operates on a contingency fee basis, meaning your wrongful death lawyer will only require payment if they successfully recover compensation on your behalf. This model ensures that you never pay out of pocket, alleviating financial concerns and allowing you to focus on seeking justice. At Wettermark Keith, your interests are always placed at the forefront.
Wettermark Keith: To Us, It's Personal
Wettermark Keith's dedicated team of lawyers and staff has a long-standing history of assisting grieving families with wrongful death cases, offering both legal expertise and empathetic support throughout the process. Our commitment isn't just about legal victories—it's about ensuring that in your moments of profound grief, you feel heard and represented. Wettermark Keith's attorneys approach each wrongful death case with profound respect for the families we serve. Whether strategizing for an out-of-court settlement or representing you in a courtroom, our lawyers will relentlessly pursue justice for you and your loved ones.
With offices located throughout Alabama, Tennessee, and Florida, Wettermark Keith has an excellent reputation as one of the most accomplished personal injury firms in the country. Our reach is not only regional, but includes a diverse range of practice areas, including auto accidents, social security disability, medical malpractice, dog bites, and premises liability law. At Wettermark Keith, our attorneys believe in taking cases personally. Our purpose is to practice with care and compassion- to tell our clients' stories and make their voices heard. We do this by building strong relationships based on constant communication and an unwavering dedication to truth and trust. You should never wonder what's going on with your case. Our attorneys will keep you in the loop and represent you as if you are family- because to us, you are. Don't hesitate to contact us at (877) 715-9300 or through our online form to set up a free consultation with our legal staff.

Wettermark Keith was extremely professional and helpful. This personal injury law firm helped my husband over 10 years ago when he fell and broke his foot on vacation. I called them first because I liked their TV commercials. They are very nice people and I would call them again if I needed a lawyer.
- Juanita

Law firm Wettermark Keith has exceeded my expectations! I recommend these lawyers to anyone and everyone I come across. Their commitment to their clients is outstanding. Communication is easy. And I got my settlement very fast. I definitely recommend working with Lee Hawker. He is very gracious and kind. He looked out for me and my family and went above and beyond for us. I'm very grateful!
- Alexa

My personal embattlement with the Social Security Administration went downhill. From a personal recommendation, I reached out to Wettermark Keith law firm. Brian Smith and his team took my case and throughout the whole process, I felt more than just another number. Frequent updates were provided, and emphasis was placed on ensuring all needed documentation was in place. In the end, the accident case resulted in a favorable victory. A big thank you to my lawyer Brian Smith and the team at Wettermark Keith for the hard work throughout the entire personal injury process.
- Dallas

I had the pleasure of working with Mr. Mark English at Wettermark Keith law firm after my car accident in December 2021. He was very thorough in everything, did a wonderful job of explaining everything that was happening, and was super easy to get in touch with when I needed him. I never had a question that was left unanswered by this lawyer. He's very kind and patient, and he made the personal injury claims process so easy for me. I absolutely recommend him, it was a pleasure working with him!
- Rose

I am so elated that I utilized Mr. Muhammad Abdullah's services. In the beginning, he told me the compensation that I would receive for my personal injury claim and I actually received more than that! After my car wreck (in my brand-new vehicle), I was actually surprised that I was in the pain that I was in. Mr. Abdullah made sure I saw the necessary people for therapy and worked hard to get me back into my car after the accident. I felt that he was diligent, listened to my concerns, and quickly got me back in my car and compensated! I will be utilizing Mr. Abdullah again and again, anytime I ever have to hire a lawyer.
- Madinah