IT'S MORE TO US, IT'S PERSONAL
Chattanooga Truck Accident Lawyer: Seeking Justice and Compensation for Your Injuries
Wettermark Keith Attorneys Provide Information About Trucking Accidents
Commercial trucking accidents are some of the most common—and most deadly—motor vehicle wrecks in Chattanooga and Hamilton county. Located in southeast Tennessee and bordering Georgia, the city is at the junction of four major interstate highways. Chattanooga is divided by the land transitions of the ridge and valley from the Appalachians to the Cumberland Plateau and the Tennessee River. Partially because of this, truck accidents are frequent. The freeways and highways are heavily traveled by general traffic and large commercial vehicles carrying goods throughout the state. Every year, thousands of victims suffer serious injuries and even lose their lives in truck accidents on Chattanooga's roadways and all over Tennessee.
There are many reasons large trucks are involved in so many deadly accidents, including:
Trucks take longer to stop than a car. (At 55mph, it takes a car 240 feet to stop; it takes a semi truck 450 feet or more.)
Trucks need more room for turning and maneuvering. (For example, they need to swing wide to the left before starting a right turn.)
Trucks usually have thousands of pounds of cargo.  That extra weight makes an accident more serious and deadly.
Truck drivers have to contend with unique factors behind the wheel, such as driving long hours, sleeping on the road, and using electronic devices while driving.
WHAT TRUCK ACCIDENT INJURIES ARE COMMON
Wettermark Keith is a full-service personal injury law firm. We don't only accept trucking accident claims, but a wide variety of injury lawsuits. It's our mission to help all clients with negligence-related injuries recover fair compensation in Chattanooga. Our attorneys take cases involving all types of injuries, including catastrophic injuries that will permanently affect you or a loved one. Contact our injury attorneys for help no matter how badly you're hurt. Common trucking injuries include:
Brain and head injury
Internal Bleeding
Organ damage
Amputation
Bone Fractures
Paralysis
Scarring and/or Disfigurement
Lacerations
Burns
Death
Whether you're the victim or it's someone you love, we may be able to help your family achieve a financial award from the at-fault party. We know how to fight large and powerful corporations in Tennessee, including trucking companies. Starting with a free legal consultation, we'll make a profile of your truck accident case. We'll ask you questions and listen to your story. Then, we'll craft a legal strategy based on your unique needs.
WE CAN HELP TELL YOUR STORY.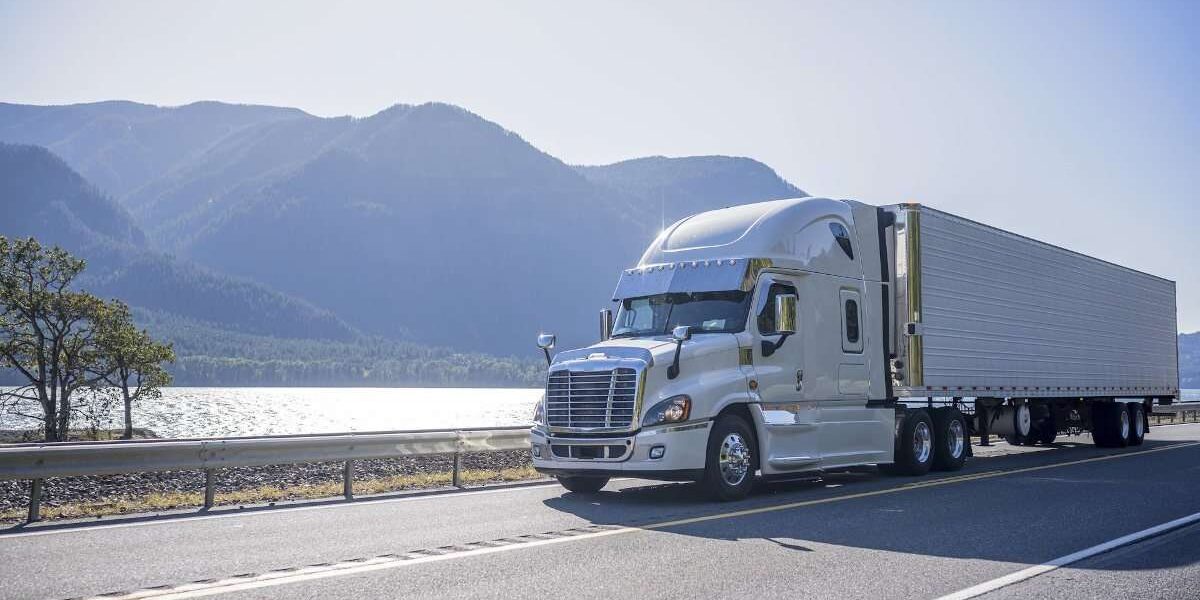 WHY TRUCK ACCIDENTS ARE COMPLICATED
Trucking accidents become complicated quickly. Many different questions need to be answered before a victim of a truck accident can recover for the significant injuries these accidents tend to cause:
Was the truck being used for business when the accident occurred? If so, was the truck used in interstate commerce, making it subject to federal safety regulations?
Was the truck being used to carry hazardous material? If so, both the kinds and severity of injuries may differ from other accidents, and there will be specific regulations that apply.
Is the truck owned by the driver, by the business, or by some other person? These relationships can be very tangled in the commercial trucking industry.
Did the truck and its driver, comply with all safety regulations imposed on it by federal, state, and local authorities?
These are just some of the additional questions raised in a truck accident. The usual questions about all motor vehicle accidents still need to be answered as well: was the driver speeding, did the driver keep a proper distance between vehicles, did the driver signal before changing lanes, and so on.
It takes years of experience to get the answers to all these questions quickly and thoroughly. Speed and efficiency matter when you, a friend, or a relative is severely injured, unable to work, unable to walk, unable to live as you did before the accident. The lawyers serving Chattanooga at Wettermark Keith have that experience.  Our Chattanooga truck accident lawyers have a track record of success in getting the compensation that so many victims deserve and so desperately need.
THE VALUE OF EVENT DATA RECORDINGS FOR AN ATTORNEY
Event Data Recorders, more commonly called EDRs, are electronic devices that record a variety of information about a vehicle's performance. Most passenger vehicles now have them, and the National Highway Traffic Safety Administration (NHTSA) proposed beginning in September 2014, that all manufacturers of "light passenger vehicles" install them.
Commercial trucking companies are not required to install EDR's, but many voluntarily do so. Also, many manufacturers of semi-truck engines now equip their vehicles with EDRs that capture information about how a truck was being operated at the time of a collision. There are many different kinds of heavy truck EDRs, and they don't all collect the same information. Most EDRs, however, will collect the basics of speed and braking, and some provide much more information about what happened just before and during an accident.
Untangling the web of electronic devices and electronic data to find and preserve the information that may be crucial to recovery for your injuries, is a job best managed by attorneys who have done it many times before. Our legal team at Wettermark Keith has years of experience in handling accident cases, with connections to the engineers and other experts that help us make your monetary recovery possible.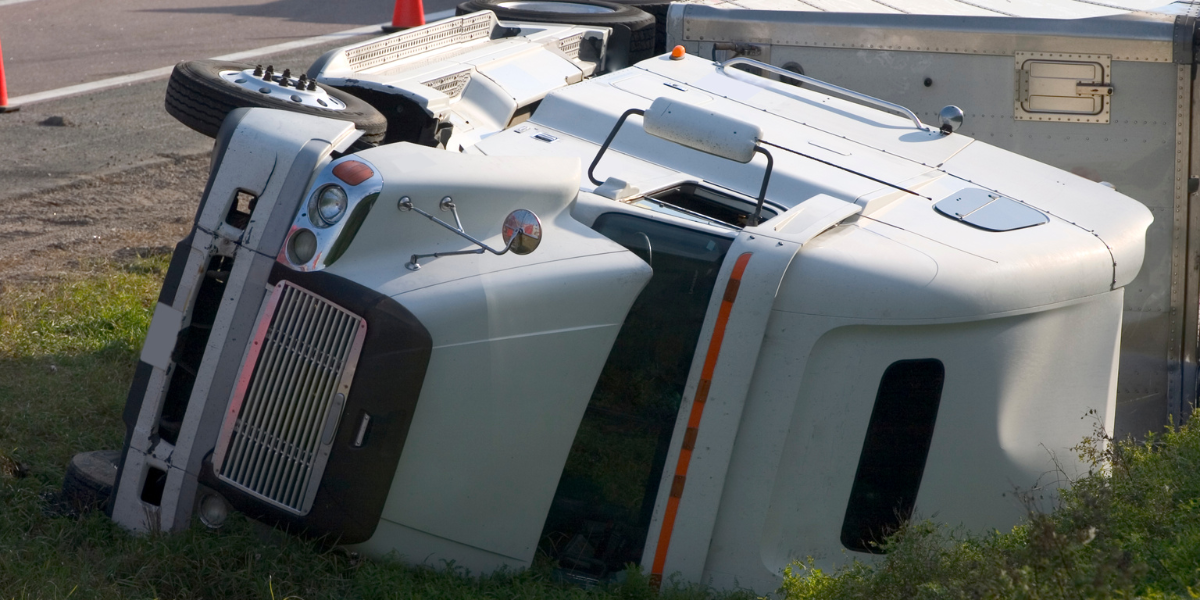 WHAT SHOULD I DO AFTER A CHATTANOOGA TRUCKING ACCIDENT?
It's important to take the right actions to protect yourself as the victim of a truck accident. Until you hire a lawyer, no one will be watching out for your interests. If you need help with your case from the start, contact us at Wettermark Keith for legal advice. Dealing with the aftermath of an accident is overwhelming, but try to take these few critical steps:
Document the collision. If possible, while still at the scene of the accident, take photos and videos with your phone. Write down important facts such as the truck driver's name, truck number, license plate number, trucking company name, date, time, and location. Ask witnesses for their testimonies and contact information.
Call the police. Call 911 from the scene to report the trucking accident. Almost all of these accidents result in injuries or have serious enough property damages to warrant a call to the local police station. Have police file an accident report, but don't admit fault.
Go to the hospital. Get medical care from a trauma professional after a truck accident. Even if your injuries seem minor, don't go home, but seek medical attention first. Request copies of important medical documents such as diagnosis and prognosis reports.
Stay calm, protect yourself, and don't give too much information to any insurance claims adjuster who contacts you about your accident. Call an accident lawyer at Wettermark Keith as soon as possible for a free evaluation of your case. We want to be your truck accident attorney and handle your claim going forward.
HOW CAN WE HELP WITH A CRASH OR INJURY FROM TRUCKS?
At Wettermark Keith, our Chattanooga, Tennessee truck accident attorneys are here to help victims recover financially and physically. We work hard on behalf of injured crash victims in cases against commercial trucking companies, their insurance providers, and other defendants. If you or a loved one were injured in a truck accident, call us right away for a free initial consultation. Our professional truck accident lawyers may be able to help you obtain a financial award for your losses.
From the beginning, a truck accident lawyer can help you by identifying the defendant, gathering evidence, and bringing together a strong claim for damages. We know what evidence a judge or jury will search for to verify the defendant's negligence and guilt. We can take official photographs, obtain copies of police reports, and gain access to key evidence such as the truck's EDR black box. Our lawyers can take many actions on your behalf to optimize your odds of recovering compensation.
WHAT KINDS OF COMPENSATION FOR A TRUCKING ACCIDENT CAN A LAWYER RECOVER?
Sufficient compensation helps pay for the financial, physical and emotional burden placed on a victim. To find out what kind of damage reparations you may be eligible to receive, ask an attorney at Wettermark Keith. Potential types of compensation accident lawyers can pursue for a truck accident injury are:
Medical Bills
Lost Wages
Property Damages
Physical Therapy
Medical Equipment
Disability and/or Disfiguration
Counseling
HIRE A WETTERMARK KEITH CHATTANOOGA TRUCK ACCIDENT ATTORNEY
Knowledge, experience and commitment to our clients, is what makes us a top rated Chattanooga truck accident attorney law firm. Many truck accidents involve businesses and insurance companies that have much more money and a lot more power than the victims of the accidents. At the Chattanooga law firm of Wettermark Keith, we can offset that with experience, diligence, and determination. The hundreds of millions of dollars we have recovered for our clients attest to it. Wettermark Keith has an excellent reputation and is a name you can trust.  Call us for a free consultation about the facts of your case. The sooner you get us involved, the more likely it is we can help.
NO RECOVERY, NO FEE GUARANTEE:
When selecting clients to represent in court, our firm operates on a contingency fee basis. What this means to our clients is simple: if we don't win your case, you won't pay anything. We choose to operate this way for the sole benefit of our clients.  At Wettermark Keith, we want to see you obtain a successful recovery so that you can continue to carry on with your life in the greatest way possible.
Contact us today at Wettermark Keith.  An accident lawyer will provide a free review of your case if you have been the victim of a personal injury or lost a loved one to a wrongful death. Fill out the free case evaluation form on our website below and we will get back to you promptly.
PARTNER WITH A RELIABLE PERSONAL INJURY LAWYER