WETTERMARK KEITH
IT'S MORE TO US,
IT'S PERSONAL.
WETTERMARK KEITH
IT'S MORE TO US, IT'S PERSONAL.
Wettermark Keith Personal Injury Lawyers
Leading Personal Injury Law Firm Serving Clients with
Compassion and Expertise.
OUR ATTORNEYS REPRESENT ACCIDENT CLIENTS LIKE FAMILY.
A careless driver skids through a rain-slick intersection and plows into your car. A poorly-maintained machine catches your hand during your last shift at the building site. You trip on the uneven stairs to the break room, hitting your head hard on the railing. A distracted anesthesiologist keeps your loved one under a little too long for a routine procedure, causing irreversible brain trauma.
Accidents like the above can significantly change your quality of life. Suddenly, you have to miss days of work to sit in a hospital waiting room. You lose sleep, worrying over mounting medical costs, your doctor's predictions of long-term health issues, and tomorrow's call with the insurance company. Painful injuries that take months or years to heal, a kitchen table stacked with medical bills, a career put on hold while you recover— overcoming these obstacles can seem insurmountable.
At Wettermark Keith, we understand the profound impact an accident can have on your well-being. Our experienced attorneys provide outstanding representation to those injured by the negligence of others. We will listen to your story with compassion, work with you to understand your needs and pursue any liable parties on your behalf for your maximum possible compensation according to the law. We want to help you navigate your personal injury case and ensure you recover your health, finances, and peace of mind.
If you or a loved one have been injured due to the carelessness of another, injured while at work, or suffered any type of preventable harm, please contact Wettermark Keith to discuss your case. We are committed to providing the help you deserve to secure the compensation you need.
WHO WE ARE: REGIONALLY GROWN,
Wettermark Keith began its journey in 2003 with two dedicated personal injury attorneys in a two-room Birmingham office. The first lawyer in a blue-collar family, Chris Keith had watched his mother's painful struggle with the physical and financial repercussions of a car wreck. He intended to make legal representation accessible to the kind of ordinary, hard working people he grew up with. James Wettermark's passion lay in defending railroad workers who faced destitution after an injury on the job. The partners founded Wettermark Keith on the client experience, emphasizing justice, compassion and hard work over flashy advertising.
Wettermark Keith has thrived over the past 20 years, branching off into new markets and practice areas to serve a variety of clients. The firm's founding partners have been celebrated by countless media organizations and selected as Super Lawyers more than 13 times for their excellent reputation and achievements in law. Wettermark Keith's 24 expert lawyers and nearly 100 support staff now represent thousands of injured clients across the Southeast. We have offices in Birmingham, Dothan, Huntsville, Knoxville, Montgomery, Chattanooga and Panama City. We also take on cases throughout the Florida panhandle, including in Tallahassee, Destin, and Pensacola. Our perseverance has provided countless clients with favorable settlements and verdicts in more than 35,000 successful cases nationwide.
We firmly believe that our continued success derives from our commitment to providing dedicated representation to each of our clients, whether they have suffered harm due to others' negligence, been injured on the job, are seeking justice for the wrongful death of a loved one, or have been denied the social security or veterans' disability benefits they are entitled to by law. Wettermark Keith provides communities throughout the Southeast with outstanding legal representation. We hire only top attorneys, to ensure you are consulting the most knowledgeable and experienced lawyers in each city.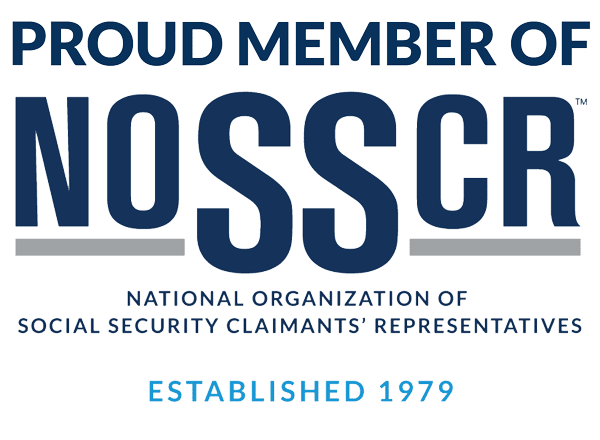 They fought very hard for us. I don't believe any other law firm could have got us the settlement we received.
WORKERS COMPENSATION CLIENT
They worked hard for me and I can't praise or thank them enough for what they did.
They really cared about me and my wife. They made us feel like family. It couldn't have been any better.
LET WETTERMARK KEITH HELP YOU TODAY.
If you or a loved one has suffered a serious injury due to another's negligence, please contact us today to discuss your situation. With multiple conveniently located offices, exceptional attorneys, and a strong record of success in and out of the courtroom, we are confident in our ability to take on any type or size of case to get you the settlement you deserve. Please fill out the consultation form on our website, or call us at (877) 715-9300 for a free case evaluation. No matter what legal issue you or your family members are dealing with, Wettermark Keith is here to help you through it. To us, it's personal.
YOUR NEEDS ARE OUR FIRST PRIORITY
We are sympathetic to the difficulties of pursuing civil actions immediately after an accident. We want to offer you valuable peace of mind while we help you with your claim. Our initial consultation takes five minutes, and is absolutely free! During your introductory call, a member of our intake team will listen and learn every detail of your story. If we take your case, we'll assign one of our seasoned personal injury lawyers to help you every step of the way, including in the courtroom.
Our personal injury attorneys will keep you in the loop while they do the heavy lifting necessary for your maximum compensation. While you focus on healing and recovery, they will gather necessary evidence, file any required paperwork, and negotiate with other parties and insurance providers to ensure you receive the recovery you're entitled to according to the law. Ultimately, your personal injury attorney will be there to provide any support you need during this difficult time in your life.
FREE CASE EVALUATION AND NO UPFRONT COSTS
Between hospital visits, car damage, and forced time off work, accidents can be expensive. Even if you are financially comfortable, you may struggle to bear the cost that serious injuries may incur - throwing additional cash at an attorney may be the last thing on your mind. We intend to ease your financial worries. Wettermark Keith represents clients on a contingency fee basis, meaning you pay no upfront costs, and your initial consultation is always free.
Any legal expenses incurred throughout the proceedings will be advanced by our firm to the conclusion of the case. If we secure a favorable verdict or settlement on your behalf, we will collect our legal fees as a percentage of your winnings—never out of pocket. If we don't win, you are not obligated to pay for any legal expenses or fees. This arrangement allows all personal injury victims to seek exceptional representation by our attorneys without the limitation of cost. It holds us accountable for our services and pushes our attorneys to ensure you receive the maximum possible compensation the law allows. Ultimately, it gives all of our clients risk-free representation with no strings attached.
FREQUENTLY ASKED QUESTIONS
Out of endless options for personal injury firms, our clients choose us because we choose them. At Wettermark Keith, your story will be told because you need someone to listen, and we believe in taking cases personally. As a top personal injury law firm, our purpose is to practice with care and compassion - to tell our clients' stories and make their voices heard. We do this by building strong relationships based on constant communication and an unwavering dedication to truth and trust. Winning cases isn't our goal - caring for you is. Winning is just how we show it. 
Wettermark Keith operates on a contingency fee basis, meaning you will never pay your personal injury lawyer by the hour or out of pocket. Any legal fees and associated costs will be collected from your winnings at the conclusion of the case. If we are not able to obtain a verdict or settlement, you will not be charged. 
Accidents are trying to the soul. Rather than grappling with the stress of a lawsuit, you should be focusing on recovery and healing from your traumatic event. Your personal injury attorney will expedite your claim, negotiate on your behalf, gather evidence to strengthen your case, and help you access vital healthcare. Additionally, your attorney's expansive knowledge of the law will help you to avoid the legal pitfalls and mistakes that could damage your case.
It can be challenging to determine whether you have enough evidence to support a case. That's where we come in. During your complimentary consultation, our trained professionals will evaluate the details of your situation. If you have a case, your personal injury attorney will let you know the extent of damages you can recover.
While it is entirely legal to file "pro se," undertaking the litigation process without representation is both risky and daunting, and can bring on unpredictable results, especially when the other party has a lawyer on their side. Hiring one of Wettermark Keith's attorneys to defend you can prevent you from making critical mistakes and ensure compensation. Our attorneys are experts in the courtroom and well-learned on nearly every aspect of law. Skilled representation can provide you with valuable peace of mind and excellent results - at no upfront cost.
If you have suffered an accident or injury, the sooner you call us, the better. Your attorney will call any involved insurance companies, and if necessary, help schedule your doctors' visits. If you're able to contact us right away for a free consultation, an attorney may be able to survey the scene of the incident and help you gather vital evidence for your case. 
The vast majority of personal injury cases end in a settlement - it is rare for these claims to go to trial. In Alabama, personal injury claims are usually resolved within 6 months. While cases that go to court tend to stretch longer, they often settle for much higher. Considering this, we encourage our attorneys to take cases to court because we believe that obtaining justice for you is worth our time. Complex variables - including severe injuries or unclear liability - can influence the length of time it takes for your attorney to obtain a settlement.
Anyone and everyone who needs it. We've represented victims of traumatic car and truck accidents. We've represented railroad workers who sustained major injuries on the job and instantly lost their means of future employment. We've represented families who've lost children in pedestrian accidents, motorcyclists run off the road by a distracted driver, and individuals who have lost a grandparent to medical malpractice. We know there will never be a shortage of accidents, but we make sure there is never a shortage of help, either.
Attorneys will gather law enforcement and witness reports, medical information, and pictures or video footage of the incident. The police report, which contains an objective account of the facts and vital eyewitness statements regarding the accident can be acquired by your lawyer from the local law enforcement agency. Medical records, including x-rays, MRIs and doctors' notes, can determine the weight of your case. If you contact legal representation right away, they may be able to document the accident through videos or photos taken at the scene. Our lawyers can significantly increase your chances of victory in a civil lawsuit.