IT'S MORE TO US, IT'S PERSONAL
Social Security Disability Insurance (SSDI)
The Social Security Disability Insurance (SSDI) program provides monthly financial aid to individuals with long-term disabilities to alleviate the lost wages and other financial burdens caused by their condition. The SSDI program, also known as Title II, is funded by the FICA tax, collected from the payroll of American employees and employers. The monthly SSDI benefit amount a disability benefits recipient is entitled to is calculated based on the recipient's previous earnings and the total Social Security taxes paid throughout their career. In some situations, family members of disabled SSDI beneficiaries may also be eligible for benefits.
The SSA employs a heavy-handed, stringent approach to evaluating SSDI applications and determining disability. For the SSA to consider an applicant disabled, the applicant must be unable to take part in "substantial gainful activity" (SGA) – this refers to employment that generates income exceeding a set monthly limit. Furthermore, to qualify for these benefits applicants must meet specific work credit requirements, based on factors such as age and work experience, and they must have paid into the Social Security system. Finally, the disabling condition must be medically verified to persist for at least one year or result in death.
Supplemental Security Income (SSI)
The Supplemental Security Income (SSI) program offers financial support to individuals with limited financial means and assets who are blind, disabled, or aged 65 and older. This program, also called Title XVI, is funded by general taxes. While SSI benefit amounts vary by state, their primary purpose is to help recipients meet basic needs - including food, shelter, and clothing.
Unlike SSDI, qualification for SSI benefits relies primarily on financial need. To be eligible for SSI, applicants must fulfill the strict medical and financial requirements specified on the SSA website. As with SSDI, an applicant's disabling condition should be severe enough to last at least a year or result in death, and it must hinder their ability to engage in SGA. Furthermore, for an applicant to be considered for SSI disability benefits, their income and financial resources must not exceed a specified limit.
Who Qualifies for Social Security Disability?
The eligibility criteria for Social Security disability benefits are extremely strict, particularly for individuals under the age of 50. In such cases, the evidence in an applicant's file must indisputably demonstrate their inability to perform any kind of work.
However, for individuals aged 50 or beyond, the SSA somewhat relaxes their eligibility requirements for disability benefits based on the understanding that older applicants have spent a significant portion of their careers performing the same type of work and may be less adaptable to new work situations. Typically, if an older individual's previous work was unskilled or semi-skilled, and there are no available sedentary jobs requiring their specific skills, they may qualify for benefits. For applicants aged 55 and older who are unable to perform more than light work and have no transferable skills, the eligibility criteria are further relaxed - making it increasingly easier for our disability lawyers to advocate for benefits. No matter your age, we urge you to contact our attorneys immediately if your disability benefits claim has been rejected.
Below are the standards set by the SSA for benefits eligibility. To be considered for federal aid, applicants must fulfill these requirements.
What Are the SSDI and SSI Medical Requirements?
The applicant must have a diagnosed physical or mental impairment or condition that is considered a full, rather than partial, disability.
The applicant's disability must be severe enough to impede substantial gainful activity.
The applicant must adhere to the recommended course of treatment for their disability.
The applicant's disability must be expected to last for at least one year or prove fatal.
What Are the SSDI Work History Requirements?
A specific duration must have passed since the applicant last worked and paid Social Security taxes.
The applicant must have accumulated a minimum number of work credits based on their age and employment history. Typically, the SSA requires 40 credits, with 20 earned in the 10 years preceding the onset of the disability. Younger applicants need fewer credits due to their age.
What Are the SSI Eligibility Requirements?
The applicant must fulfill certain SSA-defined criteria for resources and income limitations.
The applicant must be aged 65 or older.
The applicant must be totally or partially blind, or have a medical condition that prevents them from working and is expected to last for at least one year or result in death.
The applicant must not be engaging in SGA.
The applicant must follow the recommended course of treatment for their disability.
There are a variety of reasons why the SSA might deny an SSDI or SSI claim. Understanding how to avoid a denial can help you navigate both the initial application and appeals process more effectively and increase your chances of a successful claim.
Insufficient medical evidence
One of the top reasons for an SSDI or SSI benefits denial is a lack of adequate medical evidence to support the applicant's disability claim. Without comprehensive medical documentation that clearly demonstrates the severity of your condition - and how it impacts your ability to work - you have little chance of success. To avoid denial on these grounds, make sure you have detailed medical records, including diagnostic test results, treatment history, and doctors' notes.
Insufficient work history
For social security disability claims, applicants must have a sufficient work history and have earned enough work credits to qualify for benefits. If an applicant does not meet these requirements, their claim will be denied. In such cases, individuals may still be eligible for SSI benefits if they meet the financial and medical criteria.
Failure to cooperate with SSA requests
During the application process, the SSA may request additional information or documentation from the applicant. If the applicant fails to provide the requested information or does not attend scheduled medical examinations, their claim may be denied. To avoid this outcome, applicants should respond promptly to all SSA requests and maintain open communication with the agency throughout the process.
Non-compliance with treatment
Another common reason for claim denial is applicants' failure to follow prescribed treatments for their condition. The SSA needs to see that you've made reasonable efforts to manage your disability through appropriate medical care, and non-compliance may lead them to falsely assume that your condition is not as severe as you claim. You can avoid denial for this reason by strictly following your doctor's recommendations for treatment - and maintaining records of your compliance.
Exceeding income and resource limits
For SSI claims, applicants must have limited income and financial resources. If your income or resources exceed the established thresholds, your claim will be denied. It is vital that you report your income and assets with complete accuracy.
Disability Not Severe Enough
The SSA only provides SSDI or SSI benefits to applicants whose disability is expected to last at least one year or result in death. If the SSA determines based on circumstances or medical evidence that your condition is likely to improve within a year, your claim may be denied.
If you have been denied for any reason, including any not listed above, don't hesitate to contact our social security lawyers. If you're struggling with the painful physical and financial effects of a disability and need help submitting an application or contesting your rejected claim, we will make it our priority to address your concerns and protect your rights - all the way to the courtroom, if necessary.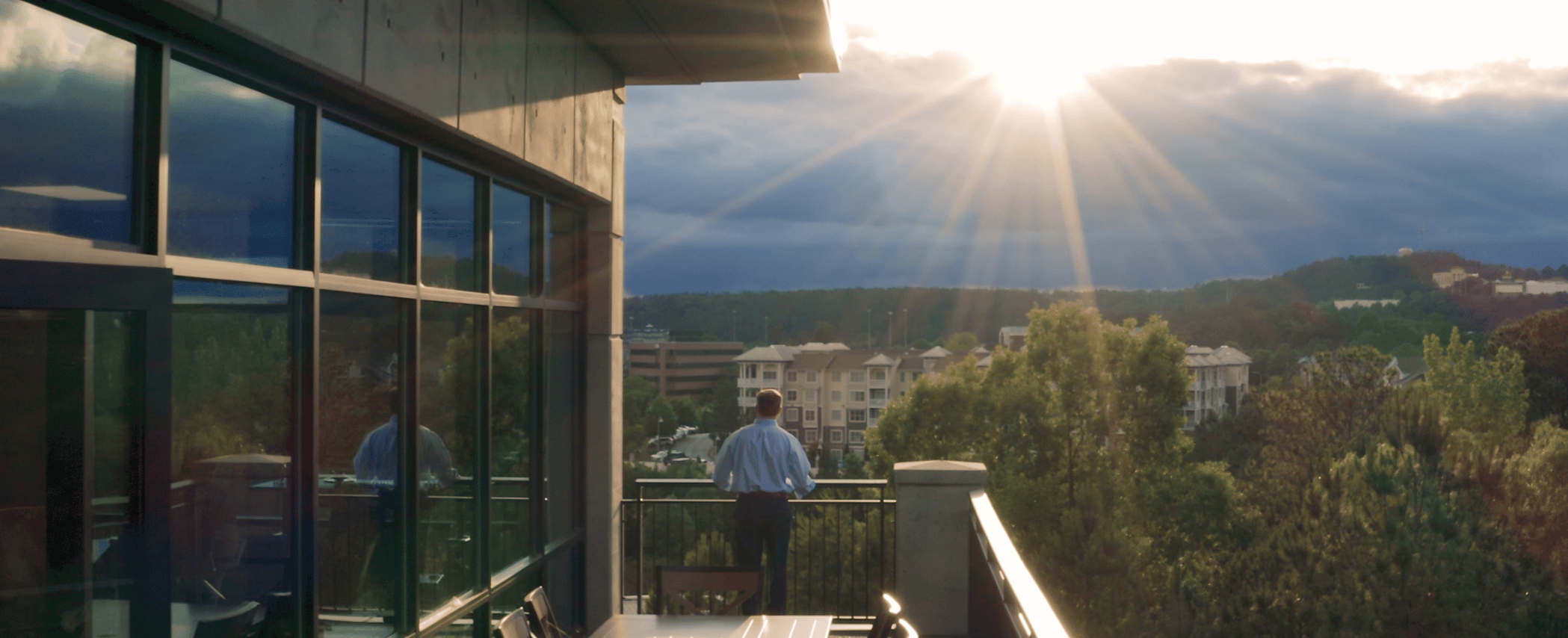 Why Do I Need a Social Security Disability Attorney?
Navigating the endless paperwork and complexities of the Social Security Administration can be daunting, especially when you're already struggling with the physical and emotional challenges of a disability. Whether you're applying for social security disability benefits for the first time, or you've applied unsuccessfully and are now appealing the decision, our attorneys are prepared to provide you with expert guidance and representation throughout the process. While there are countless advantages to having access to professional legal help, the most significant is your increased likelihood of a favorable outcome. Your lawyer will assist you with the approval and appeals process to ensure you receive the maximum monetary amount possible. If your funds are running low and time is of the essence, your lawyer can also bring your onset date closer to expedite the arrival of your disability benefits.
We realize that this process can be both exhausting and isolating. Our attorneys seek to offer you emotional support as well as legal guidance. They're here to listen to your concerns, answer your questions, and let you know you're not alone in this struggle. We know that it takes courage and determination to fight against both the challenges of a disability and the might of the SSA, and we are prepared to work tirelessly on your behalf. From your initial application to the ALJ hearing or appeals council review, your social security disability lawyer will advocate for your needs until you receive the benefits you deserve. Contact our team today at (877) 715-9300 for a free consultation.
How Do I Apply for Disability Benefits?
Most agree that the application procedure for SSDI is intimidatingly complex. Thankfully, our attorneys understand this process - and its piles of forms and layers of evaluation - backward and forward. We've laid out a brief summary of the SSDI application procedure below. If you need further guidance through this process, call us at (877) 715-9300. We are available 24/7, even on weekends, to answer any questions or concerns you might have.
Carefully read the instructions on the SSA website before starting the application process. You can only be eligible for SSDI compensation if you have a qualifying disability (one that prevents you from participating in SGA) and a sufficient number of work credits from prior employment.
Compile all paperwork related to your employment history, health, and identification. This data will be used to determine your eligibility for benefits and to assess the degree of your disability. You can find a list of all of the documents required to support your SSDI claim on the SSA website at https://www.ssa.gov/benefits/disability/.
you can fill out the SSDI benefits form online, over the phone, or in person at your local Social Security office to file for social security disability benefits. You must be specific and detailed when providing information about your disability. Accuracy in your initial application can prevent major obstacles down the road. Incomplete or false information will lead to the denial of your claim.
The SSA will conduct an initial evaluation after you submit your application to see if you meet the prerequisites for SSDI compensation. At this point, your application can be turned down if they determine that you don't meet these conditions.
If your application passes the initial review, it will be sent to the Disability Determination Services (DDS) office in your state. They will further evaluate your case, examining your medical records, employment history, and other data in detail. If necessary, the DDS may ask for additional medical tests or examinations.
The DDS will decide on your social security disability claim based on the evidence presented. You will get a letter outlining your benefits - including the monthly payment amount and start date - if your claim is approved. If your claim is rejected, a letter outlining the reasons why will be sent to you along with instructions on how to appeal the decision.
Why Choose Wettermark Keith?
Wettermark Keith, with offices located throughout Alabama, Tennessee, and now Florida, has an excellent reputation as one of the most accomplished personal injury firms in the country. Our reach is not only regional but includes a diverse range of practice areas, including premises liability law, personal injury cases, auto wrecks, trucking wrecks, insurance dispute claims, nursing home abuse, medical malpractice, on-the-job injuries, social security disability, and veterans' disability claims, to name just a few.
At Wettermark Keith, we believe in taking cases personally. Our purpose is to advocate with care and compassion- to tell our clients' stories and make their voices heard. Our lawyers do this by building strong relationships based on constant communication and an unwavering dedication to truth and trust. You should never wonder what's going on with your case. Your social security lawyer will keep you in the loop and treat you like family- because to us, you are.
Call Now For a Free Consultation - No Fee, Guaranteed.
If you're grappling with the physical and financial repercussions of a disability and require help with submitting a Social Security Disability benefits application or contesting a rejected claim, we urge you to contact us immediately. During your free consultation, your lawyer will carefully review the details of your case to identify any issues or mistakes in your initial application. If you choose to proceed with legal assistance, your attorney will gather evidence to strengthen your claim - including work history, income information, and medical records - and collaborate with healthcare providers to obtain detailed professional opinions about your disability and its severity. They will guide you through the appeals process, represent you at hearings, and serve as a stable source of compassion and wise counsel.
We understand that without stable wages, you may be struggling financially due to your disability. To ease this burden, our attorneys provide quality legal representation on a contingency fee basis, guaranteeing that you will owe no out-of-pocket costs - and only pay if we win your case. Don't hesitate - contact Wettermark Keith at (877) 715-9300 or via our website chat or online form to schedule a complimentary consultation with our legal team.
Frequently Asked Questions
In order to be eligible for SSDI benefits, applicants must fulfill specific non-medical and medical requirements. Medically, individuals must have a physical or mental disability that prevents them from engaging in substantial gainful activity (SGA) and is projected to persist for at least a year or prove fatal. Candidates are also required to take their medication and follow treatments as directed by their medical providers to qualify for benefits. Finally, applicants must have a long enough work history and must have accrued a certain number of work credits based on their age and employment history.
To qualify for Supplemental Security Income (SSI), applicants must meet certain financial requirements (as this program is need-based), be at least 65 years old, blind, or have a medical condition that prevents them from working or engaging in SGA.
A disability lawyer can considerably increase your chances of success during the SSDI or SSI appeal process. Their professional advice, tailored to your unique situation, and skills in advocacy can make an enormous difference in a stressful and complex process. Your disability lawyer will evaluate your situation to make sure you satisfy the requirements and provide you with recommendations on how to proceed. They will consult with medical professionals to collect important medical evidence and gather all other documentation necessary for your appeal - preventing mistakes that might result in delays or further rejections. Your disability attorney will work tirelessly until they win your case and secure your benefits.
An individual receiving both Supplemental Security Income (SSI) and Social Security Disability Insurance (SSDI) benefits at the same time must be eligible for both. This situation is known as "concurrent benefits." In some cases, an individual may qualify for SSDI but receive a low monthly benefit due to their limited work history. If this amount falls below the SSI income threshold, they may be eligible for SSI benefits to supplement their SSDI payments.
While the length of the SSDI application and appeals procedure varies according to each individual case, the processing time for your initial application is typically between 3 and 5 months, depending on the SSA's workload and the complexity of your case.
If your application is rejected, you may need to wait months - or even years - before filing an appeal. The appeals process' reconsideration phase may take another 3 to 5 months. If you're denied twice, you can request an ALJ hearing and add another 12 to 18 months to the process.
If rejected at the ALJ hearing, you can bring your claim to the Appeals Council for a further six to twelve months of waiting. If your claim is denied once more, it may take a further one to two years - or longer - to pursue a Federal Court review.
To avoid the hassle described above, seek legal assistance to ensure your initial application is thorough and precise. Regardless, if you are forced to file an appeal, having an attorney on your side can greatly expedite the process.
The extent of your disability and how it affects your capacity to work must be clearly demonstrated in the evidence you submit when you apply for disability benefits. A disability benefits application must be supported by the following documentation:
Medical records - these should contain thorough explanations of your diagnosis, treatment strategies, and prognosis from every healthcare professional who has treated your disability. This may include prescription information, examination findings, imaging findings, surgical reports, and therapy evaluations.
Work history - the SSA requires a thorough work history before considering an applicant eligible for SSDI benefits. You must disclose all prior employers, job titles, employment dates, and job responsibilities in your application. 
Education and training - include documentation of your educational background and any vocational training you have completed - this information is used to evaluate your ability to adapt to alternative work.
Personal statements - your own words and those of people you know well, including your family, friends, or coworkers, can shed light on how your disability affects your day-to-day activities and capacity for job-related duties.
Residual Functional Capacity (RFC) forms - this paperwork, filled out by your treating doctor, outline your physical and mental limitations and assist the SSA in determining your ability to work.
Our disability attorneys can assist you in gathering and presenting these documents and records in a manner that best improves your chances of a favorable outcome.
Choosing the right attorney to handle your disability claim is a vital step in securing the benefits you deserve. Seek out an attorney who specializes in Social Security disability law and has an outstanding track record. Read their client reviews and testimonials to gauge their credibility and set up a consultation to discuss their experience, approach, and communication style. Ultimately, trust your intuition - choose the lawyer who makes you feel comfortable and secure in their ability to obtain the disability benefits you need.
In addition to social security disability, our practice areas include premises liability law, personal injury cases, auto and trucking accidents, insurance dispute claims, dog bites, nursing home abuse cases, medical malpractice, workers' compensation, and veterans' disability claims.

Brian Smith did an awesome job working on my SSD case. The assistants were very helpful & always prompt getting me the information I needed & answering any questions I had, I personally had a Great experience with Watermark & Keith & would recommend them to get the results you're needing.
- Jennifer

Working with Brian Smith was reassuring from day one and continued through my entire process of obtaining my disability. The encouragement and concern shown was sincere and the reward truly appreciated when my disability was approved. They worked hard through my appeals and in my hearing providing the necessary information for my disability to be granted. Thank you so much for all of your dedicated assistance in this long process!
- Jackie

Very professional. Brian really cares about his clients and their success.
- Kristen

I would recommend this law firm for any purpose you would need representing. I would and will recommend them to everyone. Brian Smith was my attorney and he and his staff are awesome!
- Tonya

I am so happy that a friend of mine recommended Wettermark Keith to me when I began my second attempt at SSI Disability. Like I told everybody, I didn't want to be on disability but due to severe pain caused by multiple factors, I needed the assistance. Brian Smith, along with his associates was fantastic. I have several lawyer friends & I've been around a spectrum of different personalities, some good & some bad. Brian Smith came across very concerned, very caring & very serious. I believe that he cared about me personally & I had no doubts that I would get anything but his best throughout. Starting with the appeal process, the only person that contacted me was Brian himself. A phone call or email kept me up to date & he was always willing to answer any questions or concerns. Even when he gave me news that I had received a fully favorable outcome, he immediately noticed an error & worked on that. Today, he called me & let me know that the error had been corrected. All I can say is if every attorney at Wettermark Keith is like Brian Smith, you can't go wrong! Brian, I can't thank you enough.
- Jimmy

I have been fighting to get my disability, and now with the help of Brian Smith @ Wettermark Keith we won the fight together, thank you Wettermark Keith & staff for all your help. Brian Smith you are a godsend & a Blessing, thank you for taking my case.
- Gwendolyn

Brian Smith and Rachael Holler made an amazing team and got me disability. Highly recommend. thank you so much.
- Amy

I cannot say enough good things about Wettermark Keith. From the first contact with them to the end of my case, they made sure that I knew what to expect, that I was aware of deadlines and that all information was given to them as appointments with doctors happened. I would recommend them to anyone needing assistance with their Social Security Disability Claim. They were very professional and very courteous. -Shelly
Brian smith was awesome with my disability case I can't thank him enough.
- Mitchell

Brian Smith did not disappoint! He was there to answer every question and get me prepared for my hearing. He fought for me in his opening and closing statements. I don't think I could've made it through the stressful process without him! Thank you, Brian!
- Kim

It's hard to express my feeling. Wettermark Keith made it so easy for me to file for my Disability. Stayed in contact and kept me up to date. Thank you for all you did.
- Felicia

Brian Smith was my attorney for my disability claim. Brian, Donna, and the rest of his staff were the most professional group of attorneys I've ever had the privilege to use! I highly recommend him and this law firm! They were extremely organized and made sure that I knew what was happening each step of the way! I can't thank them enough!
- Jennifer

I am feeling optimistic after hearing the testimony and opinion of the P.T. but don't want to get ahead of myself about anything prematurely. I do want to say thank you. In my opinion you handled my case very well and very professionally. Your opening statement was great and your last question for the P.T. was not short of being awesome, if I may say so myself. I felt like I was watching an episode of Matlock or some such attorney, who's famous words when asked by the judge if you had anything to add and you said 'just one more question, your honor." And then you pull that one question that no one is thinking but its the no brainer question that nails the coffin shut. I know I am sounding a little melodramatic but all jokes aside, that was brilliant and I don't think you could have ended the hearing any better if you wanted to. Because if I heard everything correctly that put him on record as saying, "hypothetically," that none of the jobs he said I could perform I could actually perform. Well, I already put it in God's hands and whatever happens is out of my control anyway. But, do I believe He used you this morning for the sake of me? You bet I do. So, thank you again for your effort at achieving this goal for me and no matter what I am grateful.
- Michael