IT'S MORE TO US, IT'S PERSONAL
INJURED? CONTACT A WETTERMARK KEITH PREMISES LIABILITY ATTORNEY FOR THE COMPENSATION YOU DESERVE.
YOUR SAFETY, OUR PRIORITY: FIGHTING FOR VICTIMS OF NEGLIGENT PROPERTY OWNERS.
Surrounded by crowds of people, you're pushing toward the stage, excited to hear your favorite band live. You don't see the loose cable poking out from under a dark mat on the floor. Not only do you miss the rest of the concert, but you're forced to miss a week of work to treat your broken arm. Or, maybe you're leaving a friend's apartment on a dark summer night. You're walking carefully down the dimly lit stairs when a worn tile suddenly splinters under your step and you lose your center of gravity, cracking your head against a windowsill as you fall. Your night ends in a hospital bed with a traumatic brain injury. Maybe it's Saturday, and you're taking your kids to the playground you've frequented for years. As you're watching one of your children climb, the ancient, rusty equipment unexpectedly gives way - leaving your child with a broken arm and deep lacerations from the exposed metal edges.
Premises liability accidents like the above happen more often than most people realize. Every year, thousands of innocent people find themselves in a situation like yours, suffering from the consequences of a wholly preventable accident. Slips and falls alone account for over one million emergency room visits annually - and many go unreported. We understand that between physical pain, emotional trauma, and financial struggles, launching a civil lawsuit can be utterly overwhelming. Whether it's you or your spouse, child, or grandmother in the emergency room, the immense physical and emotional impact of a property owner's negligence can challenge your ability to cope with everyday life. Don't back down. You deserve compensation for your lost wages, your pain, and the trauma you've had to undergo, and our lawyers will ensure that both your medical bills and the property owner's negligence are well paid for.
While negligent property owners and insurance companies look out for their bottom line, our premises liability lawyers will guide you through your case to its conclusion, answer any questions you might have, prevent you from making critical legal mistakes, and fight tirelessly for the compensation you deserve. We understand the challenges you face and are prepared to advocate relentlessly for your interests all the way to the courtroom, if necessary. Don't let a negligent property owner's actions delay your recovery - let us help you move forward with the resources you need. Contact one of our premises liability attorneys today at (877) 715-9300 for a free consultation.
UNDERSTANDING PREMISES LIABILITY: LEGAL OBLIGATIONS OF PROPERTY OWNERS
As a subset of personal injury law, premises liability holds property owners responsible for injuries sustained by individuals on their property or premises due to unsafe or hazardous conditions. Under premises liability law, property owners have a "duty of care" to maintain a safe environment for visitors who enter their premises, whether a private residence, commercial establishment, or public space. If a property owner fails to uphold this duty of care, severe injuries can result. If a visitor is injured by a hazard or unsafe condition on the property that they were not warned about, the owner may be held liable for the victim's damages, including medical expenses, lost wages, and pain and suffering.
There are three main categories of visitors in premises liability cases, each with a different level of protection under the law:
Invitees - These are individuals such as customers and hotel guests who enter a property both with the owner's consent and for the mutual benefit of both parties. Property owners owe the highest duty of care to invitees, which includes taking reasonable precautions to ensure their safety, maintaining the property, and warning them of any hazards or dangerous conditions.
Licensees - Licensees are people who enter a property with the owner's consent but for their own benefit. This might include anyone from dinner guests or door-to-door salespeople. Property owners have a duty to warn licensees of any known dangers on the property that may not be obvious, but are not required to inspect and maintain the property to the same extent they would for invitees.
Trespassers - Trespassers are individuals who enter the property without the owner's consent or knowledge. Property owners have a limited duty of care towards these individuals but are expected to avoid intentionally causing them harm.
In an ideal world, property owners and occupants would take every precaution to ensure their premises are safe for visitors. In reality, properties are neglected far too often, and the people who fail to maintain their premises rarely prioritize the well-being of their victims. At Wettermark Keith, however, your needs will always come first. With over 50 years of combined experience, our lawyers are prepared to handle any scenario. We will communicate with you to understand your needs, take on your legal burdens, and aggressively defend your right to compensation for your injuries. If you or a loved one have suffered a preventable injury on someone else's property, don't wait - call (877) 715-9300 for a free evaluation.
WHEN NAVIGATING PREMISES LIABILITY LAWSUITS, EXPERTISE MATTERS.
Premises liability cases can be complex, requiring a thorough understanding of legal obligations, local and state property and injury laws, and the ability to effectively present evidence. Our experienced premises liability attorneys at Wettermark Keith have the knowledge and resources to navigate these challenging cases on your behalf.
The legal landscape of personal injury law is full of loopholes and pitfalls, and one inexperienced mistake can undermine your case. The opposition is well aware of this. In the aftermath of a premises liability accident, property owners and insurance companies may try to downplay the severity of your injuries - or even shift the blame to you. They're more concerned with protecting their bottom line than ensuring your recovery.
While navigating the legal landscape of premises liability can be daunting, know that you don't have to take it on alone. Our firm has seen (and won) cases like yours before. Our attorneys understand the ins and outs of premises liability law and are prepared to use their expertise to defend your rights against those who would prevent you from obtaining the resources you need to recover.
HOW DO I KNOW IF I HAVE A PREMISES LIABILITY CASE?
If you've suffered an injury on someone else's property due to unsafe or hazardous conditions you were not warned about, you may have grounds for a premises liability claim. Our legal team will assess the specifics of your situation in a free evaluation. We will take a variety of factors into account, including the property owner's duty of care, your injury, and the impact this injury has had on your life.
PREMISES LIABILITY CASE TIMELINE: WHAT TO EXPECT
While each premises liability case is unique, the process typically proceeds as follows:
Initial Consultation: Schedule a free, no-obligation consultation with our lawyers to discuss your case and determine its viability.
Investigation: Your liability attorney will gather evidence, interview witnesses, and collaborate with experts to build a strong case on your behalf.
Negotiation: We will send a demand letter to the at-fault party or their insurance company that outlines your damages and the compensation you need. Negotiations will follow as your lawyer advocates for a fair settlement.
Filing a Lawsuit: If negotiations fail to yield an acceptable settlement, your lawyer will file a lawsuit and proceed to the discovery phase.
Discovery: Both parties exchange information, including evidence, expert reports, and witness testimonies.
Mediation: A neutral third party may facilitate discussions between both parties to reach a mutually agreeable settlement.
Trial: If mediation fails, your case will go to trial, where our attorneys will present your case to a judge or jury and advocate for the compensation you deserve.
Appeal: If necessary, we will pursue an appeal to challenge an unfavorable verdict or seek a higher compensation amount.
YOUR PREMISES LIABILITY LAWYER WILL FIGHT FOR THE COMPENSATION YOU DESERVE.
When you entrust your case to one of our lawyers, you can be confident that they will represent you with compassion and expertise. Our dedicated attorneys have both the knowledge and determination necessary to navigate the complexities of premises liability law and will pursue your case to its conclusion.
Your premises liability attorney's legal strategy will include a comprehensive investigation of your case. Your lawyer will meticulously gather essential evidence, including accident reports, witness statements, and expert testimony, to build a solid foundation for your claim and help establish the property owner's liability. Your lawyer will evaluate your injuries, working with medical professionals and financial experts to assess the impact of these injuries on your life, taking medical expenses, lost wages, and future earning potential into account alongside your pain and suffering.
While the insurance claim process can be challenging, our attorneys are well-versed in negotiating with insurance companies for favorable settlements and ensuring your claim is not undervalued. We will never accept a lowball offer. If a fair settlement cannot be reached through negotiation, your attorney is prepared to represent you in court, using their legal knowledge and persuasive advocacy skills to win your case. We are committed to seeking justice for our clients and will pursue every available avenue to secure the compensation you need.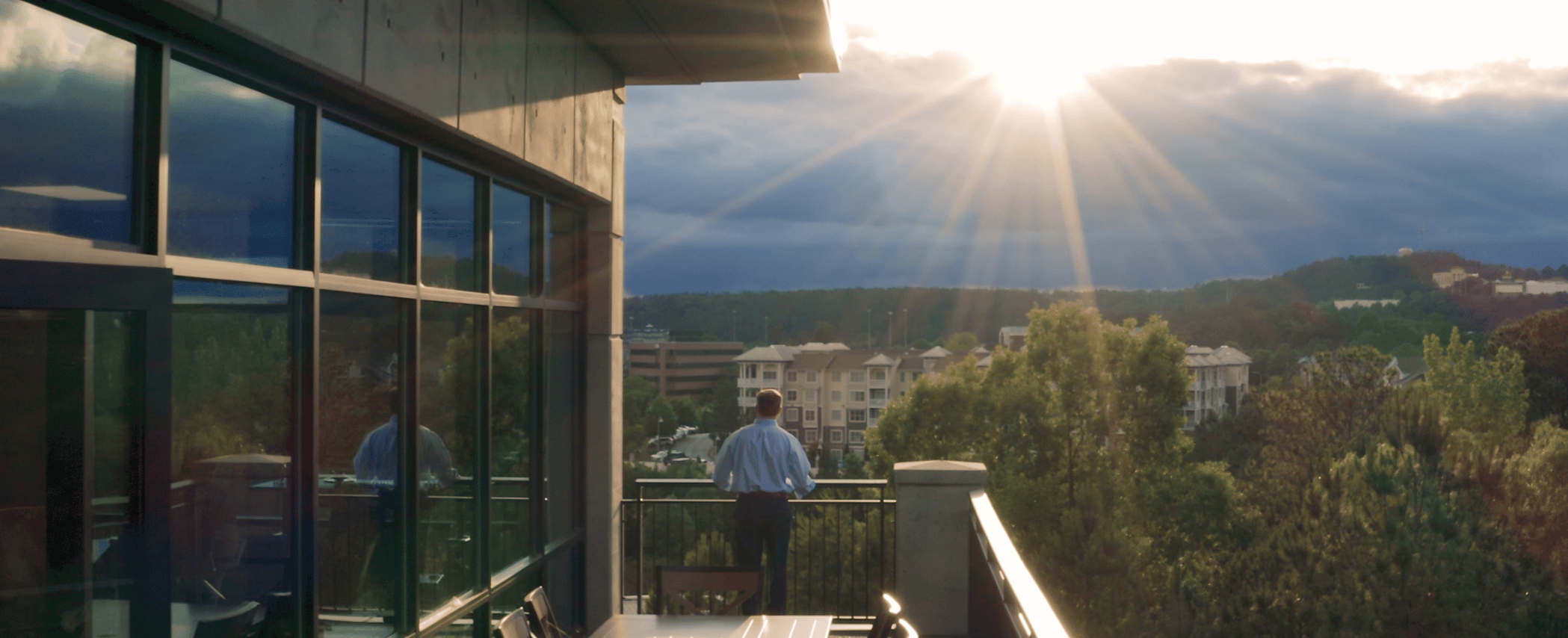 TYPES OF PREMISES LIABILITY ACCIDENTS OUR LAWYERS HANDLE
Premises liability covers a diverse range of situations, each demanding a skilled attorney with a tailored legal strategy. Our team of seasoned personal injury attorneys have extensive experience with a variety of accident scenarios, including:
These accidents can occur in any place of employment, from office buildings to construction sites, and can involve falls, equipment malfunctions, or exposure to hazardous materials. Whether you can file a premises liability claim in addition to a workers' compensation claim depends on your specific situation and state laws.
Properties with unmarked wet or slippery floors, uneven surfaces, and poor lighting can cause dangerous slip-and-fall accidents. These accidents can result in severe injuries, including fractures, head trauma, spinal damage, paralysis, or death.
If an elevator or escalator has been poorly maintained, visitors to the property can suffer from falls or entrapment injuries if the device malfunctions. These injuries may lead to potentially life-altering consequences.
These accidents can occur on a property with broken or uneven steps, missing handrails, or insufficient lighting. Staircase accidents often result in injuries ranging from minor sprains to traumatic brain injury or death.
Poorly maintained barriers, inadequate supervision, or faulty pool equipment can lead to drowning, near-drowning, or slip-and-fall injuries around pool areas. Children are most often injured in swimming pool-related accidents.
Older properties can be especially prone to exposing visitors to dangerous substances like asbestos, mold, or other toxic chemicals. If a property owner fails to address hazardous or toxic materials in and around the property, visitors may develop severe health issues, including respiratory problems and chronic or terminal illnesses.
Insufficient security at apartment complexes, hotels, or commercial properties can result in assaults, robberies, or other crimes that leave victims physically and emotionally traumatized.
Dog owners who fail to properly restrain or control their pets may be held liable for injuries sustained in a dog attack on their property, which can range from minor lacerations to disfiguring injuries, or even death.
When the school or daycare you trusted with your child fails to keep them safe, the institution must be held accountable. Accidents at educational institutions can arise from a lack of proper supervision, poorly-maintained facilities, or playground accidents, and the consequences can be devastating to children and parents.
Construction sites pose significant hazards to workers and passersby alike. Falling objects, collapsing structures, and heavy equipment accidents can result in severe, life-threatening injuries or death.
Property owners are responsible for adhering to local building codes as well as fire and flood safety regulations and prevention systems. In cases where a property owner's negligence leads to a fire or flood that leads to injuries or deaths, the owner may be held accountable.
Though the situations above represent the most common situations for premises liability lawsuits, this list is by no means exhaustive. If you or a loved one has suffered a personal injury due to a property owner's negligence, don't hesitate to reach out to our premises liability attorneys. We're here to ensure you receive the representation you need and the compensation you deserve.
Frequently Asked Questions
The amount of compensation you may receive in a premises liability case varies drastically depending on the laws of your state and the specific circumstances of your case. Factors that influence the amount of damages you are eligible for typically include the severity of the injury, medical expenses, lost wages, pain and suffering, and emotional distress. It is vital to consult with an experienced premises liability lawyer to help you evaluate your case and estimate potential compensation.
The statute of limitations, or time limit, for filing a premises liability lawsuit varies by state. In Alabama, the statute of limitations for premises liability claims is 2 years from the date of the incident. In states like Florida, however, this statute of limitations lengthens to 4 years. In contrast, Tennessee has one of the shortest statutes of limitations for premises liability claims, with only 1 year before the incident must be filed or the deadline will prohibit any legal action. Regardless of your state, it is essential that you consult with an attorney as soon as possible to ensure you don't miss the deadline for filing your claim.
Hiring an experienced premises liability lawyer can significantly influence the success of your lawsuit. Having a lawyer on your side ensures you have full-time access to expert legal guidance and an accurate, professional evaluation of your case. Instead of having to deal with insurance companies yourself over the phone, a skilled attorney can negotiate with insurance representatives and any other parties on your behalf. If your case comes to court, you will have far more peace of mind with an advocate than if you would without. While you focus on your recovery, your lawyer will craft a convincing case from the evidence they've gathered and their extensive knowledge of premises liability law.
Premises liability and negligence are related but are not the same. Negligence is the general failure to exercise reasonable care to prevent harm to others. Premises liability is a specific type of negligence that refers to injuries sustained as a direct result of unsafe conditions on someone's property.
To successfully win a premises liability case against a property owner, your premises liability lawyer must establish several key elements. First, your lawyer must demonstrate that the property owner had a duty to maintain their property in a reasonably safe condition. Second, they will need to show that the property owner breached this duty of care by neglecting to repair or provide a warning about a hazard or dangerous conditions. Third, it is essential to prove that this breach of duty directly led to your injury. Lastly, you must provide evidence of any damages you suffered - including pain and suffering, medical expenses, and lost wages - as a direct result of your injury.
Immediately. The best time to contact one of our lawyers is when the evidence is still present and you have room to file a lawsuit without worrying about a statute of limitations.
WHY CHOOSE WETTERMARK KEITH?
Wettermark Keith, with offices located throughout Alabama, Tennessee, and now Florida, has an excellent reputation as one of the most accomplished personal injury firms in the country. Our reach is not only regional but includes a diverse range of practice areas, including premises liability law, personal injury cases, auto wrecks, trucking wrecks, insurance dispute claims, nursing home abuse, medical malpractice, on-the-job injuries, social security disability, and veterans' disability claims, to name just a few.
At Wettermark Keith, we believe in taking cases personally. Our purpose is to practice with care and compassion- to tell our clients' stories and make their voices heard. We do this by building strong relationships based on constant communication and an unwavering dedication to truth and trust. You should never wonder what's going on with your case. We will keep you in the loop and represent you as if you are family- because to us, you are.
CALL TODAY - NO FEE, GUARANTEED.
If you or a loved one have suffered a personal injury on someone else's property, we encourage you to reach out to Wettermark Keith as soon as possible. Your premises liability attorney will advocate for your needs until you receive the justice you deserve. Our lawyers handle cases on a contingency fee basis, meaning you will never pay us out of pocket and owe us nothing unless we win your case. Don't hesitate to contact us at (877) 715-9300 or through our website chat or online form to set up a free consultation with our legal staff.

Wettermark Keith was extremely professional and helpful. This personal injury law firm helped my husband over 10 years ago when he fell and broke his foot on vacation. I called them first because I liked their TV commercials. They are very nice people and I would call them again if I needed a lawyer.
- Juanita

Law firm Wettermark Keith has exceeded my expectations! I recommend these lawyers to anyone and everyone I come across. Their commitment to their clients is outstanding. Communication is easy. And I got my settlement very fast. I definitely recommend working with Lee Hawker. He is very gracious and kind. He looked out for me and my family and went above and beyond for us. I'm very grateful!
- Alexa

My personal embattlement with the Social Security Administration went downhill. From a personal recommendation, I reached out to Wettermark Keith law firm. Brian Smith and his team took my case and throughout the whole process, I felt more than just another number. Frequent updates were provided, and emphasis was placed on ensuring all needed documentation was in place. In the end, the accident case resulted in a favorable victory. A big thank you to my lawyer Brian Smith and the team at Wettermark Keith for the hard work throughout the entire personal injury process.
- Dallas

I had the pleasure of working with Mr. Mark English at Wettermark Keith law firm after my car accident in December 2021. He was very thorough in everything, did a wonderful job of explaining everything that was happening, and was super easy to get in touch with when I needed him. I never had a question that was left unanswered by this lawyer. He's very kind and patient, and he made the personal injury claims process so easy for me. I absolutely recommend him, it was a pleasure working with him!
- Rose

I am so elated that I utilized Mr. Muhammad Abdullah's services. In the beginning, he told me the compensation that I would receive for my personal injury claim and I actually received more than that! After my car wreck (in my brand-new vehicle), I was actually surprised that I was in the pain that I was in. Mr. Abdullah made sure I saw the necessary people for therapy and worked hard to get me back into my car after the accident. I felt that he was diligent, listened to my concerns, and quickly got me back in my car and compensated! I will be utilizing Mr. Abdullah again and again, anytime I ever have to hire a lawyer.
- Madinah