IT'S MORE TO US, IT'S PERSONAL
IVC FILTERS CAN MIGRATE, FRACTURE AND BREAK
IVC filter is a small device that is inserted in the inferior vena cava, its purpose is to anchor and catch blood clots, while not restricting blood flow through the filter. After implementation some of these devices have been known to migrate, embed and even break in some instances. This can make retrieval of the device, difficult, or even impossible depending on the risk involved. In these cases, it is critical to contact an experienced your physician. Your physician will be able to diagnose whether or not your IVC filter has suffered degradation.
WHAT ARE THE DANGERS OF IVC FILTER FAILURE?
IVC filter complications arise when the device migrates, these can result in the device penetrating the vena cava, the device migrating to the heart, failing to catch and stop blood clots. The device can also fracture and/or break. This can result in the most serious injury and retrieval of the device can be very risky to the patient's health.
IVC FILTER COMPLICATION CAN LEAD TO INJURY
Most patients receiving IVC filters are often not aware of all of the risks associated with IVC failures and what these side effects can mean for their health. IVC filters — medical devices implanted in a large vein that are designed to catch blood clots — have been linked to serious complications and even death.
If you or a loved one has been harmed by one of these devices, you deserve compensation and justice. Which is why the law offices of Wettermark Keith are currently investigating any claims related to IVC filter failure causing injury If you believe that you or a loved one has suffered from any of these complications contact the law offices of Wettermark Keith.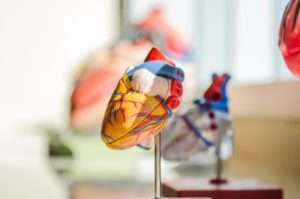 I HAVE AN IVC FILTER – WHAT ARE MY OPTIONS?
If you or a loved one has suffered an injury or wrongful death due to a malfunctioning IVC filter contact the attorneys at Wettermark Keith. We understand the pain that these injuries can inflict on not only the victim, but also their loved ones. Our team of legal experts will fight to get you the compensation you deserve from an IVC filter injury. We understand that this is a difficult time for you and your family and we want to help you fully recover from this ordeal.
NO RECOVERY, NO FEE GUARANTEE
When selecting clients to represent in court, our firm operates on a contingency fee basis. What this means to our clients is simple: if we don't win your case, you won't pay anything. We choose to operate this way for the sole benefit of our clients, we want to see you obtain a successful recovery so that you can continue to carry on with your life.
Contact us today if you have been the victim of a personal injury or lost a loved one to a wrongful death after a defective product accident. Fill out the free case evaluation form on our web site and we will get back to you promptly. If you wish to speak to us directly, feel free to call one of our three branches.