IT'S MORE TO US, IT'S PERSONAL
Get the Justice You Deserve: Bad Faith Lawyers Fighting for You
Had an insurance claim denied? If an insurance company is denying your rightful claim to compensation for a loss or injury, you must contact our expert insurance law attorneys right away.
In the event of an emergency or accident where someone is injured or killed, people usually have insurance policies to help them pay for the damages that they incur. Typical insurance companies act in good faith and generally try to help their policyholders as much as possible. However, some situations may arise that may cause insurance companies to go against what the law says they should do, thus acting in what is known as "Bad Faith".
INSURANCE COMPANIES DENY, DELAY, AND UNDERPAY
When not denying your claim outright, these greedy companies may delay or prolong your claim as much as possible. This is an old tactic used to see just how long you are willing to pursue your compensation. Other times the insurance company may award you a settlement but at a significantly lower amount than what you are entitled to.
All of these tactics are considered bad faith and our experienced insurance law attorneys can help. Our law firm has over three decades of litigation experience fighting these greedy companies and will not rest until your case is settled.
HOW INSURANCE CLAIMS LAWYERS CAN HELP
After you've suffered through a major loss from theft, fire, or anything else, you may not be sure of all of your rights. You may be worried that you will not get the full value of your claim from the insurance company. The insurance company wants to give you a minimum payout and you want the most you can get.
To get a fair settlement, your best choice is to turn to an insurance claims lawyer. They understand how these large insurance companies operate and have the knowledge to get the most out of your claim. Our team has years of experience in dealing with and negotiating insurance claims and we can put that experience and knowledge to work for you.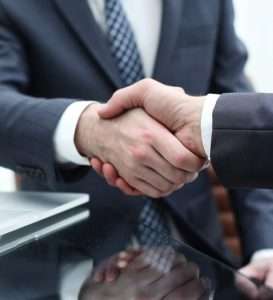 SERVING JUSTICE – ONE CASE AT A TIME
Here at Wettermark Keith, no insurance company is too big for our expert bad faith attorneys to take on. Our top attorneys represent each and every client with the utmost respect, compassion, and employ the thorough legal expertise needed to make their case a success. We realize that this is likely a difficulty situation for you and possibly your family and are here for you.
If you have been injured or lost a loved one and are currently being denied a rightful claim by an insurance company contact our seasoned insurance lawyers today. Together we can seek a financial compensation figure that meets your needs as a victim and can continue to provide for you and your family, long after this ordeal is over.
NO RECOVERY, NO FEE GUARANTEE
When selecting clients to represent in court, our firm operates on a contingency fee basis. What this means to our clients is simple: if we don't win your case, you won't pay anything. We choose to operate this way for the sole benefit of our clients, we want to see you obtain a successful recovery so that you can continue to carry on with your life.
If you have been the victim of a personal injury or lost a loved one to a wrongful death and suspect your insurance company is engaged in bad faith practices. Fill out the free case evaluation form on our web site and we will get back to you promptly.
If you wish to speak to us directly, feel free to call us toll free 877-715-9300 or contact the location nearest you.