Business Insurance Claim Attorney
Get the help you need with expert business interruption claim lawyers.
We Are Here for You When Your Insurance Is Not
Businesses invest thousands into insurance to protect themselves and their employees. As such, employers rely on their insurance to be there for them when needed. If your insurer is denying or underpaying your business interruption claim, contact the expert insurance claims attorneys at Wettermark Keith for help.
was your business insurance claim wrongfully denied?
we can help tell your story.
Business Interruption
The recent business closures with COVID-19 highlight the importance of having adequate business interruption insurance. They also showed the importance of having an experienced and competent insurance attorney on your side, as many bad faith insurance companies were denying or underpaying these types of insurance claims.
Your insurance company is supposed to cover losses incurred from closures since your commercial insurance policy typically has business interruption coverage.
It can get tricky with a pandemic, as many insurers may try to argue that a pandemic is not covered under business interruption policies. However, your insurance company is likely ignoring the government-mandated social distancing and shelter-in-place orders that have contributed to these closures and lost income. Government-imposed orders are also viable, covered by reasons of business interruption in most insurance policies.
Other potential reasons for business interruption include:
Property damage
Damage to customers
Damage to supplier
If you are a business owner who had to close their doors during the pandemic, it's important to act as quickly as you can on your insurance claim.
Ready to find out how our business insurance claims dispute lawyers can fight for you? Give our insurance dispute attorneys a call today and schedule your free  business damage insurance claim consultation with an attorney today to find out how we can help.
A Lawyer Can Help You Stay Afloat
Many companies rely heavily on their business interruption insurance claims. For example, business owners may choose only keep a certain amount of liquid cash on hand while the rest of their income is invested back into the business.
When this cash reserve depletes, a company may be forced to close to avoid going into bankruptcy. Having cash on hand to pay employee salaries and wages is another component of business interruption.
This is why you need an experienced business interruption lawyer to help recover the full amount of your claim under the conditions of the policy. Don't put up with insurance bad faith; hire insurance claim lawyers to help get the resources you need.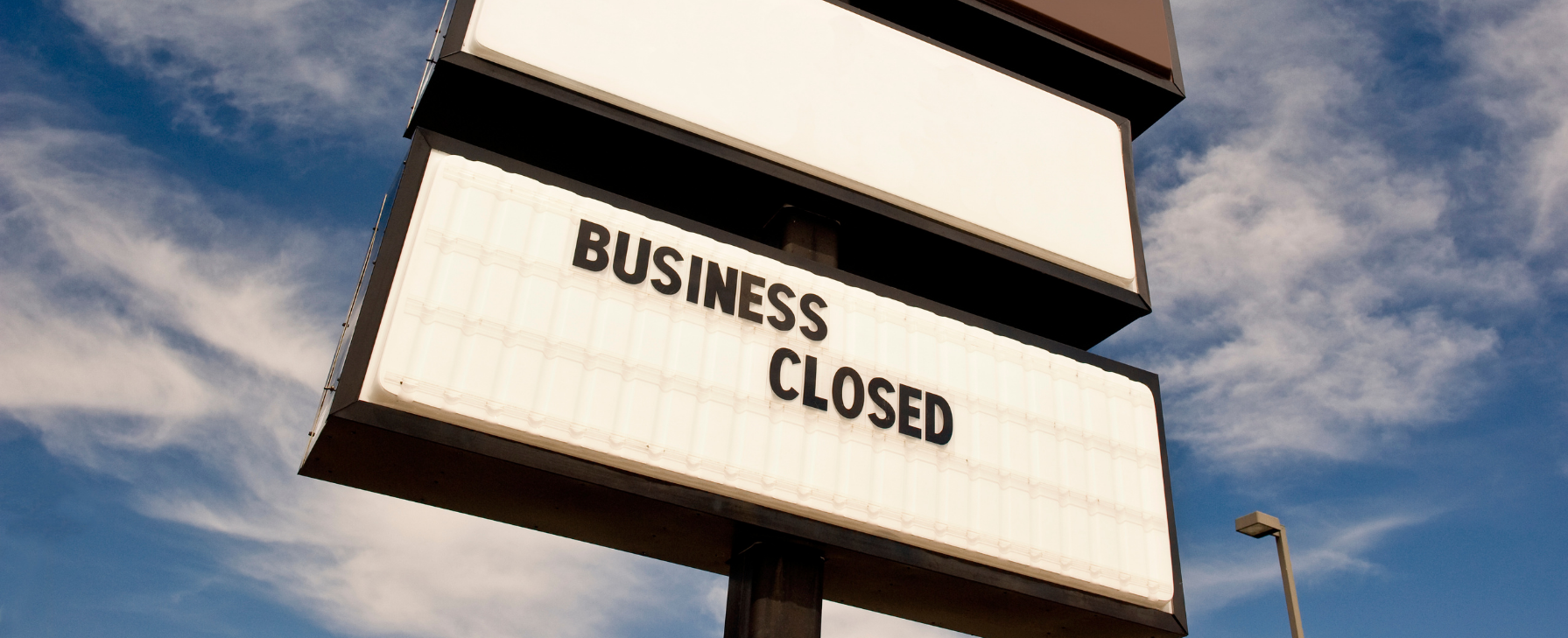 Business Property Losses
If your business sustains significant damage from a covered peril, the attorneys at Wettermark Keith can help.
When a company suffers damage from fires, flooding, windstorms, hurricanes, hail, or some other peril, they need an experienced attorney to help navigate their claim, especially if the commercial property insurance company attempts to unfairly delay, deny, or underpay the claim.
Our business insurance claim dispute attorneys understand you need to make necessary repairs as soon as possible to keep your business operational. Our attorneys will keep the pressure on your insurance company to do right by your claim and either negotiate a fair settlement or take the insurance appeal to trial.
Commercial organizations, in particular, have trickier insurance issues because shutting down for repairs also leads to business interruption with overhead costs. Our attorneys can help with these business interruption claims in addition to your physical damage claim.
What Types of Things Can Business Interruption Coverage Help With?
Business interruption coverage isn't just meant to cover lost earnings. While that is a primary concern, your insurance should help cover other operating costs such as:
Profits that would have been earned if it weren't for the shutdown
Mortgage, rent, or monthly lease payments
Employee wages and salaries
Technology expenses
Taxes
Any payments on loans
Equipment replacement
Incurred costs from setting up a temporary location
Re-training costs
Your business interruption claim lawyer will be able to go through your insurance policy and show you what is covered. We will walk you through each component and help reinforce your insurance claim with other expenses that you may have not even thought to consider.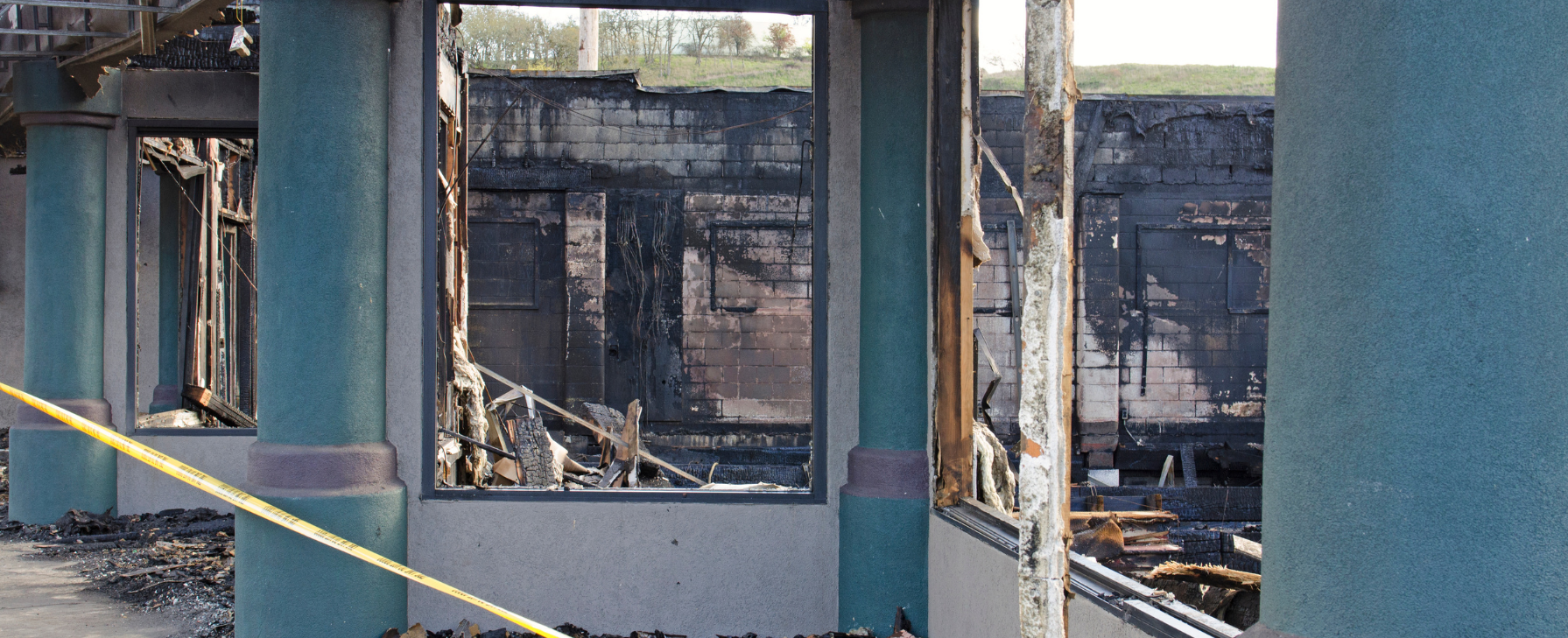 Challenges of Business Loss Cases
Business interruption insurance is tricky depending on where you live. For example, some courts may hold that business loss caused by a peril like fire or water damage do not count as "physical" damage. Another example is that closures from COVID-19 may not be covered unless you can prove that your business was actually contaminated versus just being shut down by the government.
There is some comfort in knowing that there is not a clear, uniform determination on business interruption law as it pertains to what constitutes as a "direct physical loss." There are courts in the country that have ruled on contamination and other similar incidents preventing commercial groups from running do count as a direct physical loss, meaning business interruption insurance coverage can be triggered.
This is where your specific insurance policy language comes into play. Each insurance policy is different, and how your insurance company defines "direct physical loss" can be a huge factor in how your insurance situation plays out. The good news is that the attorneys at Wettermark Keith have the knowledge and experience to comb through your insurance policy and apply previous case law to help your claim.
What About Civil Authority Closures?
Your insurance policy should include language regarding civil authority closures. This applies when a business is required to close by order of the local, state, or federal government.
Insurance companies have been trying to avoid covering COVID-19 claims due to the sheer volume of insurance claims via civil authority closures that have taken place throughout the pandemic.
Your business deserves an advocate that will fight for every last cent that your business is entitled to. Our business interruption insurance claim attorneys can help navigate your local, state, or federal government order in order to help you receive your insurance coverage benefits.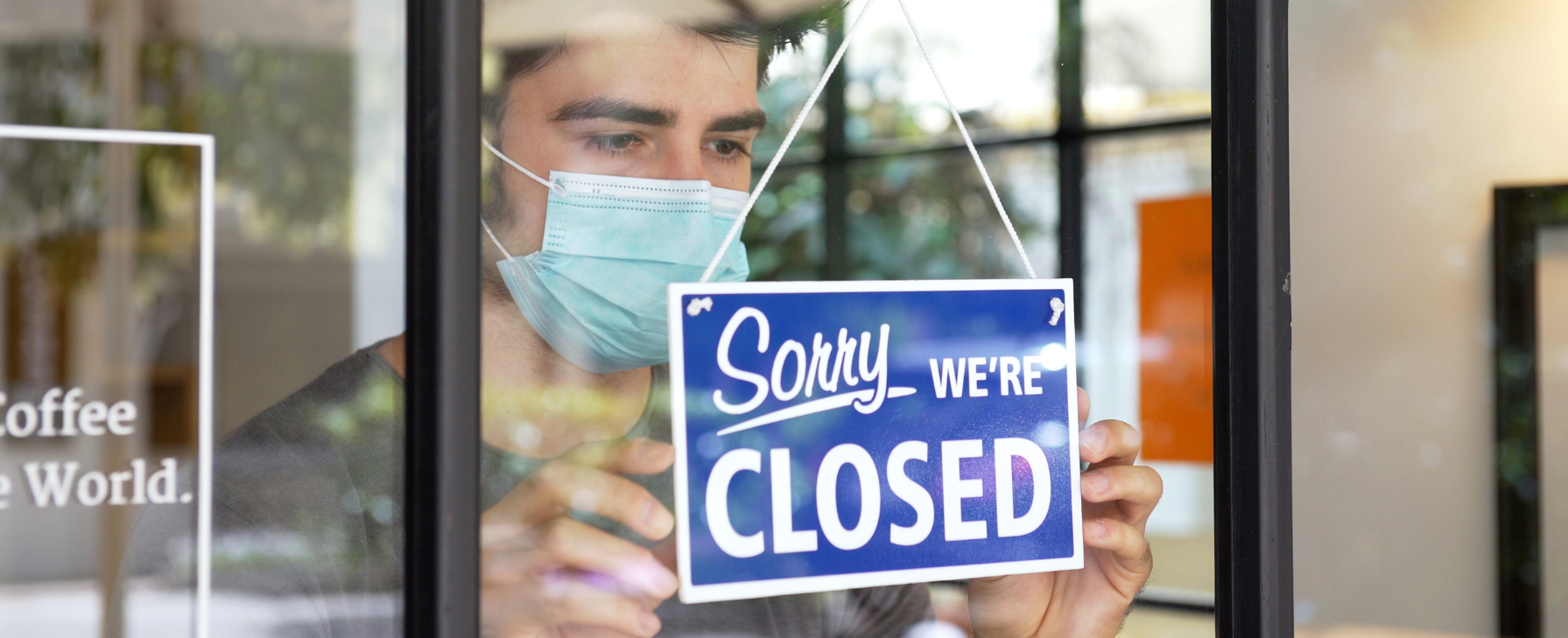 How Can a Business Interruption Attorney Help Me?
One of the most common arguments bad faith insurers are using to deny COVID-19 business interruption claims is that COVID did not cause physical property damage. However, a competent property insurance lawyer will be able to construct a strong argument as to why you are entitled to insurance coverage benefits.
Contact our lawyers today for a free, no-obligation consultation. We can help with:
Reviewing your insurance policy to confirm the type of coverage you have and what you are entitled to
Communicate with your insurance company on your behalf
Help negotiate a fair settlement with your insurer
Go to trial if necessary
File a lawsuit on your behalf and seek additional damages
Our firm has over 50 years of combined experience dealing with all types of insurance claims. An attorney at Wettermark Keith can help your business stray alive after suffering business interruption.
What If My Insurance Company Denies My Business Insurance Claims?
While filing a business interruption claim may seem like an uphill battle, know that there is light at the end of the tunnel. Also, just because your insurance company denies your initial claim does not mean you are without options.
These types of claims can be time-sensitive with when you can file, how much time you have to appeal their decision, and more. If your insurance rights have been denied in bad faith, we recommend you do the following:
Contact a reputable business interruption claim lawyer to learn more about your options
Gather all paperwork related to your insurance claim
These include a copy of your insurance policy, any correspondence between you and your insurer, documentation regarding your business's revenue prior to the interruption, and any paperwork proving your overhead costs (or other costs and income you are including with the claim), any paperwork regarding state or city-mandated closures, etc.
Review your insurance policy to confirm that you took all the necessary steps with filing the insurance claim.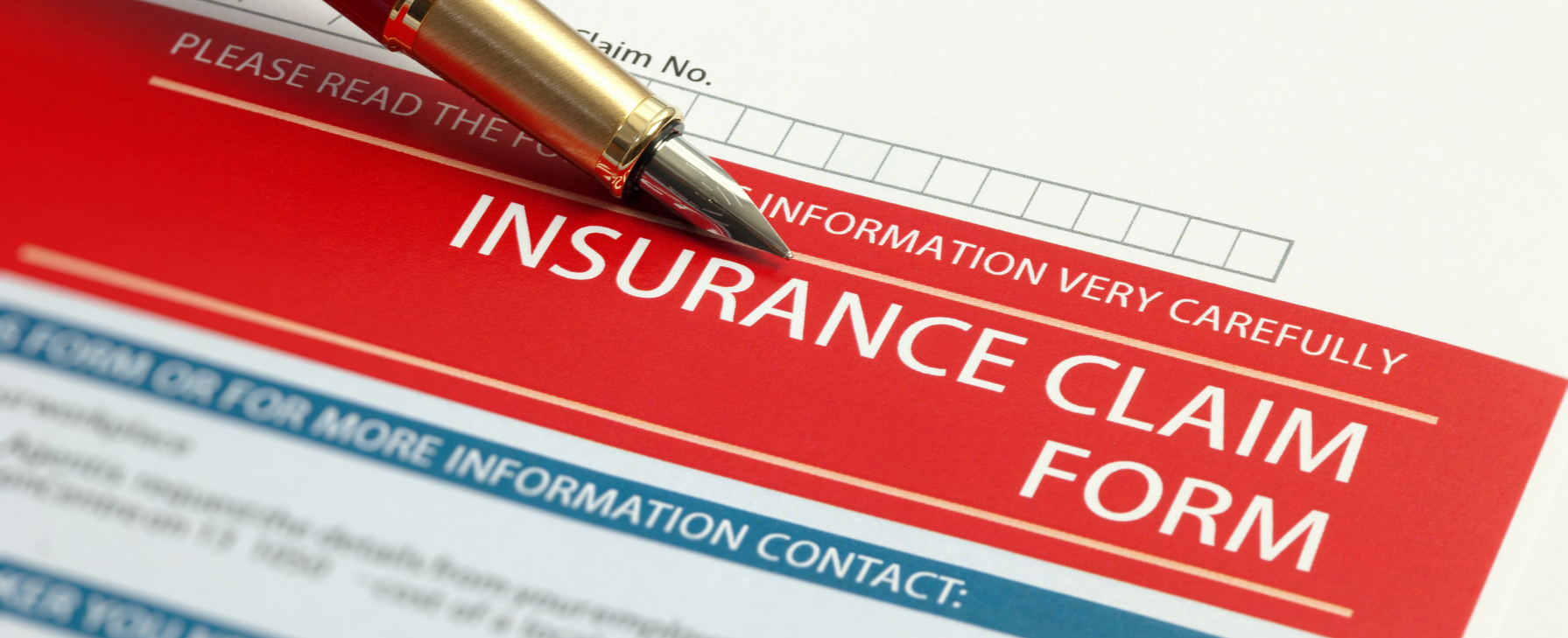 Why Should You Trust Wettermark Keith with Your Insurance Dispute?
Our Lawyers Treat Our Clients Like Family
The driving force behind our success at Wettermark Keith is client satisfaction. Each insurance claim attorney at Wettermark Keith works hard to achieve the outcomes our clients need, even if that means taking your insurance claim to trial.
At larger law firms, your insurance claim is just a number. While we have grown as a firm, each insurance claim lawyer at Wettermark Keith treats all cases large or small the same. We want our clients to feel heard and appreciated. With our lawyers, know that your story will be told and you will have someone in your corner.
Communication is Our Priority
One of the biggest complaints against larger firms is their lack of communication with their clients. At Wettermark Keith, we make it a priority to stay in constant communication with clients on legal strategy and updates on their insurance cases.
Even if your insurance case is stalled, we understand that you want to stay in contact with the people organizing your case. One of the best ways to win your insurance case is to tell your story, about how business interruption has affected your livelihood.
We will help you build that story and walk you through each phase of the process.
Winning Track Record with Commercial Insurance
We have helped clients recover over $1 billion in entitled insurance coverage benefits. When cases go to trial over bad faith insurance actions, we can also help clients recover more than the original insurance claim amount.
We have established a strong reputation as one of the most successful firms in the southeast. We have been featured in numerous publications including The Birmingham News, The Louisville Courier-Journal, The Atlanta Journal-Constitution, Florence Times Daily, Birmingham Business Journal, Kentucky Post, Cincinnati Enquirer, The Telegraph (Macon), The American Lawyer, The Clarion-Ledger (Jackson), News Herald (Panama City), National Public Radio, and many other media outlets.
We Work on a Contingency Fee Basis
Our firm understands the financial hardship that business property losses can bring. This is why we don't want to make things worse by adding the strain of paying for legal representation.
At our firm, you do not pay us a cent unless we win your case. We will front the cost for any expert witnesses we bring in or secondary reports we need for your case. We work to earn your business and don't just take your money and risk losing the case.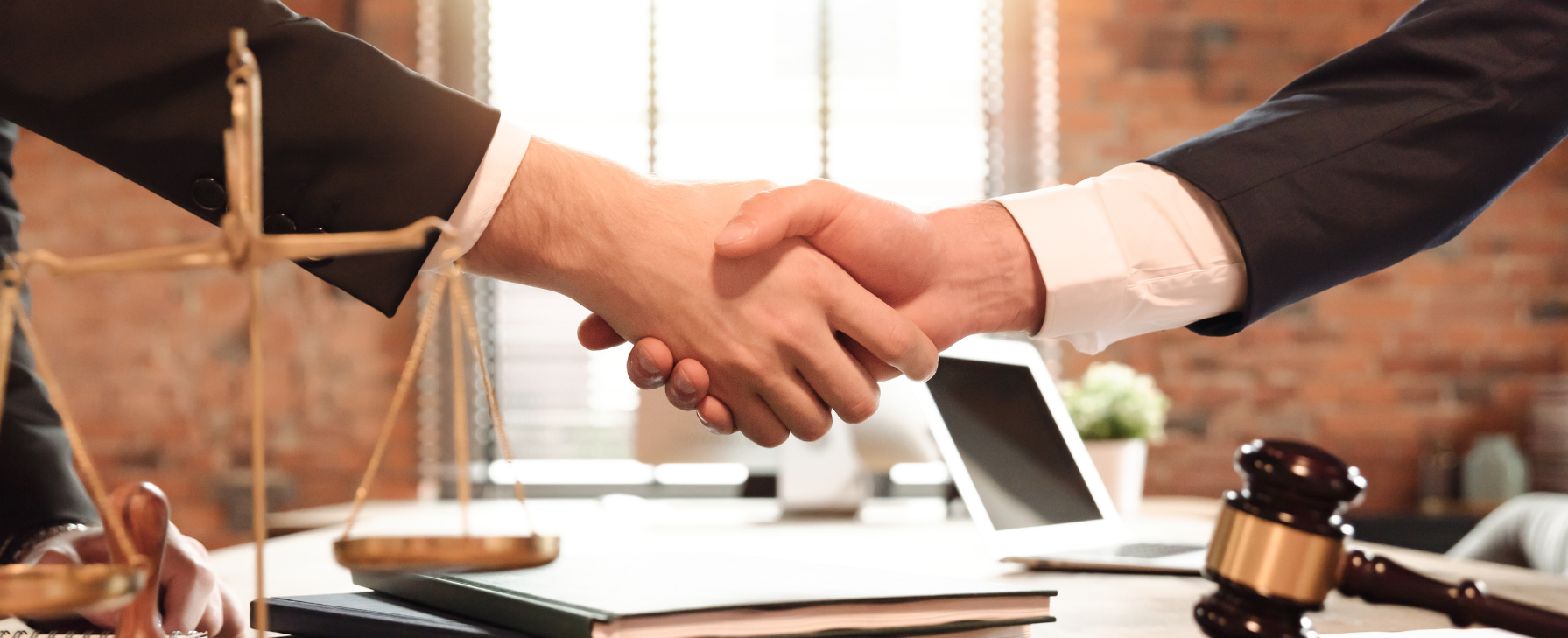 About Wettermark Keith Insurance Claims Lawyers
Wettermark Keith™, with offices located throughout Alabama, Tennessee and now Florida, has an excellent reputation as one of the most accomplished personal injury firms in the country.
Our reach is not only regional, but it also includes a diverse range of practice areas. Our firm's practice areas include:
Personal injury cases
Auto wrecks
Trucking wrecks
Insurance dispute claims (including storm damage claims)
Nursing home abuse
On-the-job injuries (including workers compensation)
Social security disability
Veterans' disability claims
And many more
At Wettermark Keith, we believe in taking cases personally. Our purpose is to practice with care and compassion—to tell our clients' stories and make their voices heard. We do this by building strong relationships based on constant communication and an unwavering dedication to truth and trust.
Winning cases isn't our goal - caring for you is. Winning is just how we show it. As we say, It's more to us, it's personal.
Where Are Your Offices Located?
We serve people throughout Alabama, Tennessee, Florida, and Georgia and have offices in Birmingham, Chattanooga, Dothan, Huntsville, Montgomery, and Knoxville.
How Our Business Interruption Claim Process Works
Step One: Contact Our Insurance Claim Attorneys
You can contact our firm via phone, email, or online form fill. Simply answer a few quick questions and someone from our team will reach out with the next steps.
Step Two: Get Your Free, No-Obligation Consultation
We will sit down with you to go over the details of the case and determine whether we can be of assistance. Our attorneys will map out your case and show you how we can help recover your entitled coverage benefits.
Step Three: Investigation and Fact-Finding
If you sign us as your attorneys, we will then move into the investigation phase and gather important documents. These include your policy, any city or state-mandated closure information, and any correspondence between you and your insurance company.
From there, we will determine whether it is necessary to retain any third-party experts to provide a supporting opinion on your insurance claims.
Step Four: Negotiate a Settlement or Move to Trial
We always try to negotiate a fair settlement with your insurance company, which many prefer over going to trial.
However, if your insurance company is uncooperative and wants to try the case in court, our attorneys are fully prepared to meet them in trial. Any court costs are covered as part of our contingency fee basis.
Don't let your business go under from property loss
or mandated closures!
Contact the business interruption claim attorneys at Wettermark Keith to get the money you deserve.
We look forward to helping your business get back on its feet.