SEASONED DISABILITY LAWYERS HANDLING DISABILITY INSURANCE CLAIMS
CONTACT A DISABILITY INSURANCE ATTORNEY TODAY TO NEGOTIATE YOUR CLAIM.
Life is both beautiful and unpredictable. To some extent, we risk our lives every day when we drive to work, take medication our doctor has prescribed, or even walk down a flight of stairs. By their very nature, accidents can happen to anyone, regardless of age, gender, health, or lifestyle. Illnesses can be similarly life-changing - the wrong virus or infection can rob a formerly healthy person of their ability to work, drive, or even stand without debilitating pain. Life's uncertainty is the main driver of disability insurance. When temporary or permanent disabilities prevent you from working and earning a living, financial stress can pile on top of existing physical and emotional stressors. Disability insurance is designed to provide financial support during times like these, allowing you to concentrate on recovery without losing your means to put food on the table or turn on the lights.
People who purchase disability insurance are thinking of the future comfort and security of their families. In equal fashion, people who sell disability insurance are thinking of ways to line the pockets of their executives and investors. Despite their glossy advertising, disability insurance companies care little about your welfare. They may make a bad-faith attempt to undermine your valid disability insurance claim through inadequate investigations, unfair policy interpretations, delayed processing, or outright denial. Given the difficulties of dealing with powerful insurance companies while struggling with a short or long-term disability, having an experienced disability lawyer on your side can be invaluable. Our skilled disability insurance attorneys will protect your rights, guide you through the complexities of the claims process, and ensure you receive the disability insurance benefits you deserve.
WHAT IS DISABILITY INSURANCE?
Disability insurance is a type of insurance coverage that acts as an important safety net for people dealing with unexpected accidents, injuries, or illnesses. It replaces a significant portion of the policyholder's income to ensure they have the necessary financial support during the period of their disability. The primary purpose of disability insurance is to help the policyholder maintain their financial stability through challenging times - allowing them to meet ongoing expenses such as medical bills, utilities, and mortgage payments. Disability insurance can be obtained through an employer or through an individual policy purchased directly from an insurance provider. Disability insurance coverage can vary significantly depending on the insurance policy - and the fine print can be intentionally tricky.
WHAT TYPES OF DISABILITY INSURANCE CLAIMS DO WE HANDLE?
There are two primary types of disability insurance - short-term and long-term. Our attorneys handle cases involving both of these categories. Our team has spent years negotiating long and short-term disability insurance claims for our clients, and your disability benefits lawyer will put that experience to work for you. You deserve to have the disability insurance you need to lessen your financial strain.
SHORT-TERM DISABILITY INSURANCE
Short-term disability insurance is intended to be temporary. It covers only the initial phase of a disability, providing anywhere from several weeks to six months of financial support. Disability insurance provides a percentage of the policyholder's pre-disability income, typically between 60% and 80%.
SHORT-TERM DISABILITY INSURANCE
Short-term disability insurance is intended to be temporary. It covers only the initial phase of a disability, providing anywhere from several weeks to six months of financial support. Disability insurance provides a percentage of the policyholder's pre-disability income, typically between 60% and 80%.
Types of Short-term Disabilities
Short-term disabilities are typically medical conditions or injuries that temporarily prevent an individual from performing their job duties for a limited period. Common types of short-term disabilities include:
Fractures and broken bones
Surgical procedure recovery:
Joint replacement surgeries
Pregnancy and childbirth:
Mental health conditions:
Illnesses and infections:
Musculoskeletal disorders:
Tendinitis (tennis elbow, rotator cuff injury, etc)
This list is not exhaustive, and the duration and severity of a short-term disability and extent of disability insurance can vary depending on the individual and the specific condition. It's essential to consult with a medical professional to assess your condition and receive appropriate treatment and documentation to support your short-term disability insurance claim.
How Can I Obtain Short-term Disability Insurance Benefits?
If you find yourself in sudden need of your short-term disability insurance benefits, verify your disability insurance coverage through your employer or individual disability policy. Carefully review the policy terms of your disability insurance, including the benefit amount, elimination (waiting) period, and disability definition. After obtaining a diagnosis, treatment plan, and documentation of your disability through your medical provider, inform your employer and insurance provider of your intention to file a disability insurance claim and complete the required forms.
After submitting your claim, wait for the provider's decision, and if approved, you will receive benefits following the elimination period. While receiving benefits, provide regular medical updates and notify your employer and insurer when you are able to return to work. If your claim is unfairly denied, contact our lawyers as soon as possible to discuss your next steps.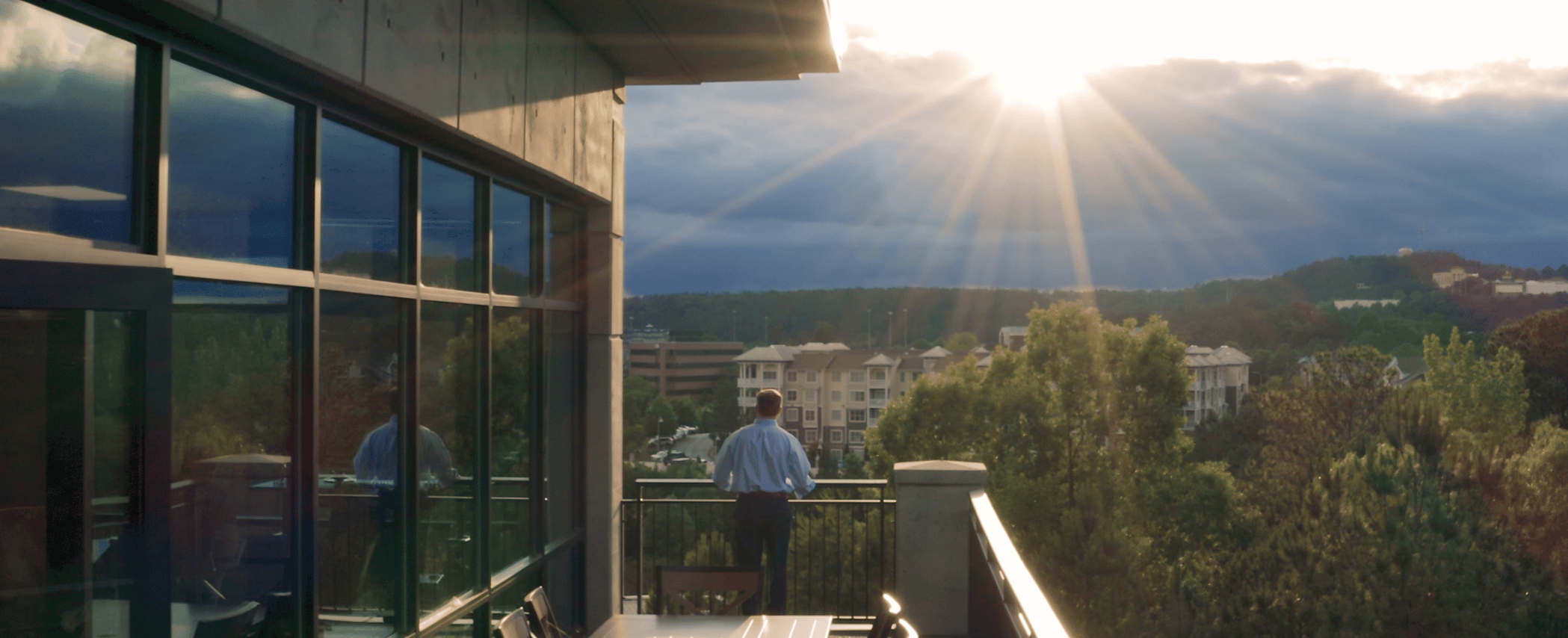 Long-term Disability Insurance
Long-term disability coverage can begin after the exhaustion of short-term disability benefits or after a specified waiting period. This disability insurance can provide policyholders with financial support for extended periods of disability, replacing anywhere from 50% to 70% of a policyholder's income. These benefits can last anywhere from several years all the way up to retirement age
Types of Long-term Disabilities
Long-term disability coverage can begin after the exhaustion of short-term disability benefits or after a specified waiting period. This disability insurance can provide policyholders with financial support for extended periods of disability, replacing anywhere from 50% to 70% of a policyholder's income. These benefits can last anywhere from several years all the way up to retirement age
Multiple sclerosis
Parkinson's disease
Rheumatoid arthritis
Lupus
Chronic kidney disease
Heart disease
Heart failure
Stroke
Peripheral artery disease
Osteoarthritis
Degenerative disc disease
Fibromyalgia
Chronic back pain
Major depressive disorder
Bipolar disorder
Schizophrenia
Severe anxiety disorders
Epilepsy
Traumatic brain injury
Spinal cord injury
Amyotrophic lateral sclerosis (ALS)
Breast cancer
Lung cancer
Prostate cancer
Colorectal cancer
Chronic obstructive pulmonary disease (COPD)
Asthma
Cystic fibrosis
Type 1 diabetes
Crohn's disease
Ulcerative colitis
As this is nowhere near a complete list, it's important to consult with a medical professional and an attorney to assess your long-term disability claim and verify the treatment and proper documentation you need to support the claim.
How Can I Obtain Long-Term Disability Insurance Benefits?
Most people who seek out long term disability benefits do so after their short-term benefits have ended. In many disability insurance policies, the elimination (waiting) period for LTD benefits is designed to start after the typical duration of STD benefits, essentially bridging the gap between the two types of coverage. However, it is not always necessary to have exhausted STD benefits beforehand. If your situation does not require or involve STD benefits, you can still apply for LTD benefits if you meet the disability insurance policy's eligibility requirements. In this case, you may need to have enough sick leave, vacation time, or personal savings to sustain you through the elimination period.
It's important to review your LTD policy's terms and conditions and consult with your insurance provider or employer to understand the specific requirements and process for your situation. Once you notify your employer or insurance provider of your claim and submit the required forms, the review of your claim may take several weeks or months, depending on the complexity of your case. If your claim is approved, you will begin receiving monthly benefits after the elimination period. If your disability persists beyond the disability benefits period outlined in your LTD policy, consider exploring other financial support options, such as Social Security Disability Insurance (SSDI) or Supplemental Security Income (SSI). If your claim is denied, contact our lawyers for guidance through the appeals process.
Why Was My Disability Insurance Claim Denied?
Unexpected, disability-inducing illnesses or injuries can impact individuals across all professions and walks of life. Disability insurance companies promise policyholders financial support during difficult times of illness or injury in exchange for premium payments. Unfortunately, these promises often go unfulfilled due to fine print or bad faith practices.
Insurance claims are most often denied due to the following reasons:
Insufficient medical evidence - insurance companies require comprehensive medical documentation to prove the truth of a claim. If the documentation provided is declared inadequate, the claim may be denied.
Pre-existing conditions - if your disability is related to a pre-existing condition that was not disclosed or is excluded from coverage under your policy, your claim may be denied.
Policy exclusions - certain disabilities or situations may be explicitly (and quietly) excluded from coverage under the terms of your policy.
Failure to meet the definition of disability - insurance policies have specific definitions of disability, and if you do not meet these criteria, your claim may be denied.
Non-compliance with treatment - if you fail to follow your doctor's recommended treatment plan, your insurance company may deny your claim.
Insurance companies act in bad faith when they deny claims without performing a thorough review or consulting with the claimant's medical provider. This might include disregarding substantial evidence in favor of biased or irrelevant information or focusing on their own economic interests at the expense of the claimant. We've watched insurance companies unjustly deny clients for countless unfair or frivolous reasons. Common examples of bad faith practices in disability insurance include:
Misrepresenting policy provisions - insurers may deliberately misinterpret or misrepresent policy terms to deny or reduce benefits.
Unreasonable delays - insurance companies may stall the claims process, causing undue stress and financial hardship for claimants.
Improper investigations - insurers may conduct inadequate or biased investigations, leading to the denial of valid claims.
Unfair settlement offers - some insurance companies may pressure claimants to accept lowball settlement offers that do not adequately compensate for their loss.
Frequently Asked Questions
In most cases, if someone files for long term disability (LTD), they also need to file for Social Security Disability (SSD). About 90% of people with LTD policies have to file for SSD. However, there are exceptions, such as when someone pays a higher premium to avoid filing for SSD.
When a policyholder has an LTD policy and receives SSD benefits, they typically need to repay the LTD provider for the amount they received from SSD - this is because the LTD policy often requires the person to apply for SSD and reimburse the provider after approval. While there is no opportunity to dispute this requirement, some policies offer an option to pay a higher premium for an exclusion, allowing the person to only repay the offset amount rather than the full amount received from SSD.
"Own occupation" and "any occupation" are terms used in disability insurance policies to identify the criteria for qualifying as disabled.
Under an "own occupation" definition, a person is considered disabled if they are unable to perform the essential duties of their specific occupation due to an illness or injury - this means that even if the policyholder is able to work in a different job or capacity, they will still qualify for disability benefits as long as they cannot perform the tasks associated with their original occupation. This type of coverage is generally more comprehensive and may be more expensive.
Under an "any occupation" definition, a person is disabled only if they cannot work in any occupation they are eligible for based on their education, training, and experience. This means that if the insured individual can perform the tasks of a different job, even if it's not related to their original occupation, they will not qualify for disability benefits. This type of coverage is usually more restrictive and may be less expensive.
When you have a disability and are fighting for the resources you need to survive, it's essential to have a disability attorney on your side. Your attorney can help you navigate the complex laws surrounding disability insurance, gather valuable evidence, negotiate with insurance companies on your behalf, appeal denied claims, and represent you in court if necessary.
Our lawyers understand the financial difficulties you may be facing with a disability preventing you from earning a living. To alleviate this strain, our lawyers operate on a contingency fee basis, meaning you will pay your attorney nothing out of pocket and can access top legal representation without the stress of immediate financial obligations.
The deadline for filing an appeal is typically between 60 to 180 days from the date you receive the denial notice. However, the timeline for filing an appeal for disability insurance benefits through an employer or private insurance company varies depending on the specific policy and the company. Your attorney has a thorough knowledge of these policies and will ensure you meet all deadlines and appeal dates.
Our experienced attorneys handle a wide range of disability insurance claims, including short-term and long-term disability, Social Security Disability Insurance (SSDI), Supplemental Security Income (SSI), and private or employer-sponsored disability insurance plans.
When it comes to clients, our attorneys make open, constant communication a priority. Your attorney and their team will be there to discuss your case whenever you feel it's necessary - no matter the hour. Your attorney will call, text, or email you to keep you informed about any updates in your case and will answer any questions or address any concerns that come up.
We advise our Birmingham clients against putting any info on their social media profile that might hurt their case. It is safer to avoid posting entirely, as anything you share could be used against you by insurance providers.
WHY DO I NEED A DISABILITY ATTORNEY?
Our attorneys are well-versed in both long-term and short-term disability. They are here to help you understand the specific criteria and requirements for eligibility, as well as how to file a claim, appeal a denial, or launch a lawsuit. When you hire one of our attorneys, you can be certain that they will:
GUIDE YOU THROUGH YOUR DISABILITY CLAIM
Our attorneys are committed to providing comprehensive support throughout the entire claims process. From assisting with your initial application to appealing a denied claim, our lawyers will handle your case with efficiency and professionalism. We understand that this process can be overwhelming - our only goal is to provide you with peace of mind and secure the insurance benefits you need to move forward.
GATHER AND PRESENT CONVINCING EVIDENCE OF YOUR DISABILITY
The claims process for disability benefits requires extensive documentation and strict adherence to deadlines. This legal expertise and efficiency can define the difference between a successful claim and a denial. Our attorneys will gather any documentation and evidence you need to present your case in the most favorable light.
When you're facing insurance giants like UNUM or Guardian, it's easy to feel like the odds are stacked against you. You might be considering giving up after a denial. We implore that you come to us instead. Our team of disability attorneys has a long track record of success in negotiating disability claims and helping clients secure their insurance benefits. With our extensive knowledge and experience, you can trust that your case is in good hands.
ADVOCATE FOR YOUR DISABILITY BENEFITS
Our experienced disability lawyers are dedicated to ensuring you receive the disability benefits you're entitled to under the law. If your claim is denied, your lawyer will guide you through the appeals process, represent you at hearings, and build a strong case on your behalf to maximize your chances of success. If the insurance company offers you a lowball settlement, your attorney will continue to negotiate - all the way to the courtroom, if necessary - for the benefits you deserve.
WHY CHOOSE WETTERMARK KEITH?
With offices located throughout Alabama, Tennessee, and now Florida, Wettermark Keith has an excellent reputation as one of the most accomplished personal injury firms in the country. Our reach is not only regional, but it includes a diverse range of practice areas including auto accidents, social security disability, medical malpractice, dog bites, and premises liability law. At Wettermark Keith, our attorneys believe in taking cases personally. Our purpose is to practice with care and compassion- to tell our clients' stories and make their voices heard. We do this by building strong relationships based on constant communication and an unwavering dedication to truth and trust. You should never wonder what's going on with your case. Our attorneys will keep you in the loop and represent you as if you are family- because to us, you are. Don't hesitate to contact us at (877) 715-9300 or through our online form to set up a free consultation with our legal staff.

Wettermark Keith was extremely professional and helpful. This personal injury law firm helped my husband over 10 years ago when he fell and broke his foot on vacation. I called them first because I liked their TV commercials. They are very nice people and I would call them again if I needed a lawyer.
- Juanita

Law firm Wettermark Keith has exceeded my expectations! I recommend these lawyers to anyone and everyone I come across. Their commitment to their clients is outstanding. Communication is easy. And I got my settlement very fast. I definitely recommend working with Lee Hawker. He is very gracious and kind. He looked out for me and my family and went above and beyond for us. I'm very grateful!
- Alexa

My personal embattlement with the Social Security Administration went downhill. From a personal recommendation, I reached out to Wettermark Keith law firm. Brian Smith and his team took my case and throughout the whole process, I felt more than just another number. Frequent updates were provided, and emphasis was placed on ensuring all needed documentation was in place. In the end, the accident case resulted in a favorable victory. A big thank you to my lawyer Brian Smith and the team at Wettermark Keith for the hard work throughout the entire personal injury process.
- Dallas

I had the pleasure of working with Mr. Mark English at Wettermark Keith law firm after my car accident in December 2021. He was very thorough in everything, did a wonderful job of explaining everything that was happening, and was super easy to get in touch with when I needed him. I never had a question that was left unanswered by this lawyer. He's very kind and patient, and he made the personal injury claims process so easy for me. I absolutely recommend him, it was a pleasure working with him!
- Rose

I am so elated that I utilized Mr. Muhammad Abdullah's services. In the beginning, he told me the compensation that I would receive for my personal injury claim and I actually received more than that! After my car wreck (in my brand-new vehicle), I was actually surprised that I was in the pain that I was in. Mr. Abdullah made sure I saw the necessary people for therapy and worked hard to get me back into my car after the accident. I felt that he was diligent, listened to my concerns, and quickly got me back in my car and compensated! I will be utilizing Mr. Abdullah again and again, anytime I ever have to hire a lawyer.
- Madinah