What Questions Should I Ask a Birmingham Construction Accident Attorney?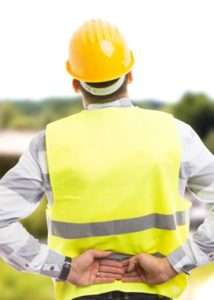 There are few things more daunting than getting hurt at work, especially if you're on construction sites. With so many safety precautions, heavy machinery, and heavy-duty work going on around you, it's frightening when you are injured. On top of that, you're faced with having to file a claim, talk to your employer, and fight for your rights. It's no wonder so many injured workers choose to work with a construction accident attorney in Birmingham.
If you're considering working with a construction attorney in Birmingham, Alabama or have just started working with one, you probably need some idea of how to begin. Start with this list of questions to get to know your lawyer better and ensure that they're the right legal representation for you.
1. What Experience Do You Have in Construction Accident Law?
Law firms around the country tout different accolades: being the largest firm, being the highest-earning law office, and more. What truly sets apart the best injury attorneys, though, is experience. Experience teaches a lawyer more than a large firm or earning the most money ever could. A construction lawyer with enough experience will have encountered cases like yours before and will know how to handle them best. When it comes to winning your compensation, there's no better indicator than your lawyer's hard-earned experience.
2. What Is Your Process to Secure My Benefits?
Every law firm's process is different, just as every individual attorney's process is different. You'll want to make sure that the process your lawyer will be using to win your case sounds like a process that you can work with, too. You'll be communicating a lot with your construction accident lawyer, and if your lawyer clearly doesn't include regular communication with you in his or her process, you're better off looking elsewhere for legal services.
3. Am I Eligible for Any Other Compensation?
When facing construction site accidents, most construction workers only apply for workers' compensation, but there are lots of other options that may be available to you. If your Birmingham construction accident was due in part or whole to a defective piece of machinery or tool, you could take legal action against the manufacturer. If your workplace had insufficient workplace safety standards, you may be able to claim premises liability against the property owner. There are options beyond these, but which types of compensation you're eligible for will depend on the unique details of your workers' compensation claim. To get the full picture of your rights to compensation, you'll need to hire a knowledgeable construction accident attorney in Birmingham.
4. What Kind of Settlement Range Would You Expect for My Case?
It's difficult to tell exactly how much you can expect for your injuries and lost wages. However, a lawyer with sufficient experience will be able to give you a general range of how much money you can expect. A lawyer with enough cases in his history will know what is and isn't reasonable for your case, which can help later on when negotiating with the insurance company.
5. What Is the Estimated Timeframe for My Case?
As we've said before, any specifics of your case will simply depend on the details involved and the people you're communicating with. However, it's important for you to have some idea of how long it may take to be awarded compensation for your own financial planning and peace of mind. As a general rule, the more complicated your injuries and the events leading up to them, the longer the case will take to resolve. To get the most definitive answer, ask your construction accident attorney.
6. Will You Go to Court for My Construction Accident Case?
Despite what you've seen on TV, not all lawyers go to court, especially not construction accident lawyers. Some personal injury attorneys will help you file an injury claim and talk to insurance companies, but they won't stick around if your personal injury claims are denied and it's time to appeal. In the state of Alabama, these cases go to court, and you'll want to make sure you choose a construction accident attorney that will represent you in a lawsuit, too.
7. What Potential Challenges Do You See in My Case?
Every case has its complications. Maybe you were alone when you were hurt at the construction site, or maybe you were flaunting a minor safety rule of your employer. No matter the challenges facing your case, it's best if you and your lawyer talk about them first and foremost. If you're aware of the challenges in your case, you can adjust your expectations of how the case will go and what you can do to help your lawyer.
8. What Should I Do As a Construction Accident Client?
There are things you can do as a client to a construction accident attorney that could hinder the progress of your case. For instance, when you file a workers' compensation claim, your employer will likely appoint an approved doctor to review your injuries. One of the worst things you can do that is commonly done is downplaying your symptoms to the doctor. Beyond this, your lawyer will probably need some documentation from you, such as your previous medical history. In general, it's best that you cooperate and communicate with your lawyer in order to both help your lawyer and your case.
Hiring a construction accident attorney is one of the most important decisions you can make about your case. When interviewing your potential lawyer or working with your chosen attorney for the first time, ask them these questions about your Alabama construction injury case. It'll give you a chance to learn more about your case, and it'll give your lawyer a chance to show you their expertise.
If you're needing an excellent construction accident attorney in Birmingham, consider Wettermark Keith's experienced team. Our construction accident lawyers have an excellent case history and have served other workers like you before. Start with a free consultation for your case, and we'd be honored to help you.
After a construction accident, a personal injury attorney is essential because, in many cases, legal action is required to recover damages. They can navigate the legal process and advocate for your rights.
If you or a loved one have been injured and think you might have a case, call us now for a free consultation.