How to File a Personal Injury Claim
Personal injuries can strike at any time, leaving you feeling overwhelmed, frustrated, and in pain. They can be caused by a car accident, a workplace mishap, a slip and fall, or any number of unexpected events. After getting injured, it's hard to think about anything else. No matter how they happen, the aftermath of a personal injury can be a confusing and trying time, leaving you unsure of what to do next. If you were injured as a result of someone else's negligence, you may be eligible to seek compensation.
But the impact of a personal injury goes far beyond just physical pain. It can also leave you with emotional scars, financial stress, and a sense of injustice. It can disrupt your daily routine, keep you from doing the things you love, and take a toll on your mental health. It's important to take action and seek the claim compensation you deserve. Filing a personal injury claim can be a daunting process, but it's also a crucial step in getting your life back on track. By holding the responsible party accountable and securing the financial resources you need to recover, you can start to regain control of your life and move forward with confidence.
We understand the emotional toll that personal injuries can take, and we're here to help you navigate the legal system with compassion, empathy, and expertise. Here is a guide to filing a personal injury claim step-by-step that you can follow after an accident to get the settlement you need.
What is a personal injury claim?
Personal injury law deals with physical harm caused to an individual, covering cases such as defective products, auto accidents, dog bites, nursing home abuse, wrongful death and more. A personal injury lawyer is a trial attorney who represents clients that have sustained harm from intentional, accidental, or negligent actions or wrongdoings of other individuals. The personal injury lawyers at Wettermark Keith are experienced in various practice areas and committed to advocating for clients seeking their services.
Our lawyers work tirelessly to ensure that their clients receive the claim compensation they deserve for their injuries and damages, including medical expenses, lost wages, pain and suffering, and other related losses. The lawyers at Wettermark Keith provide personalized attention and legal guidance throughout the legal process, aiming to achieve the best possible outcome for their clients.
Follow these steps when filing a personal injury claim:
1. Seek Medical Help as Soon as the Accident Occurs
Immediately after your accident, it's vital that you seek medical care before doing anything else. Even if your situation doesn't seem too dire, not seeking care can result in long-lasting health problems. Rule out any unseen injuries and take care of your immediate medical needs first and foremost. Doing so will make sure you're healthy now and prepared to file a personal injury case later. If you or anyone involved in an accident is experiencing severe or life-threatening injuries, call emergency services immediately.
Even if you or others involved do not feel any immediate pain or symptoms, some injuries, such as whiplash or concussions, may not present symptoms until days or even weeks after the accident. Therefore, it is essential to have a medical professional evaluate you to ensure that any injuries are detected and treated promptly. Additionally, seeking medical help after an accident can help establish a medical record that may be necessary for insurance claims or legal proceedings.
2. Find an Attorney and Set Up a Consultation to Begin the Claims Process
3. Your Attorney Will Start An Investigation to Gather Evidence
The types of evidence an attorney may gather will depend on the specific case and legal issue at hand. Evidence could include witness statements, photographs or video footage of the incident, medical records, police reports, and other documents that may be relevant to the case.
A lawyer may also use various legal tools to gather evidence, such as issuing subpoenas to compel witnesses or organizations to produce relevant documents. It is important to note that gathering evidence is only one aspect of a legal case, and an attorney's role may involve many other tasks, such as negotiating settlements, representing clients in court, and providing legal advice and guidance throughout the legal process.
4. Your Attorney Will Draft a Demand Letter to the Insurance Company
A demand letter is a formal written document that outlines the legal basis for a claim and demands specific actions or remedies from the recipient. In a personal injury case, for example, a demand letter may be sent to an insurance company or an individual responsible for causing the injury. The demand letter may request compensation for medical expenses, lost wages, and other damages resulting from the injury.
A well-drafted demand letter can be a powerful tool for resolving legal disputes without going to court. It provides a clear statement of the claim and the remedy sought, and it may demonstrate to the recipient that the claim is serious and has legal merit. However, drafting a demand letter requires legal knowledge and skill to ensure that it is properly structured and persuasive. An attorney can provide guidance and expertise in drafting a demand letter that is tailored to the specific legal issue and achieves the desired outcome for their client.
5. Your Attorney Will Begin Settlement Negotiations with The Insurance Company
6. If Settlements Negotiations Fail, Your Attorney Will Go to Trial
Most cases settle without filing a lawsuit. However, if your lawyer cannot reach an agreement with the other party, they can file a lawsuit against the insurance company to seek justice in front of a judge or jury. This lawsuit will likely start with a discovery phase, where each side performs a case review based on medical records and other documents requested.
If a case goes to trial, an attorney will represent their client's lawsuit in court and present evidence, argue legal points, and cross-examine witnesses. The goal of the trial is to persuade the judge or jury to rule in favor of their client. Going to trial can be a lengthy and expensive process, and it is generally considered a last resort when other methods of dispute resolution, such as settlement negotiations or mediation, have failed. But when necessary, filing suit often leads to a much higher settlement. An experienced attorney can provide guidance and advice on whether filing a lawsuit and going to trial is the best course of action for their client.
7. Receive Compensation Now That Your Attorney Has Won Your Case
The amount of claim or lawsuit compensation you may receive will depend on a variety of factors, such as the severity of your injuries, the extent of your damages, and the legal and factual issues involved in your case. Compensation may cover a wide range of losses, including medical expenses, lost wages, pain and suffering, and other damages related to your injury.
Once a settlement or court judgment has been obtained, the compensation from the claim or lawsuit will be paid to you, typically through a lump sum payment or structured settlement. Your lawyer will work to ensure that you receive the full amount of compensation to which you are entitled, and that any liens or other obligations are satisfied. The timeline for receiving compensation can vary depending on the specific circumstances of your case, and there may be delays or challenges in obtaining payment. An experienced attorney can provide guidance and assistance throughout the process to help ensure that you receive the compensation you deserve.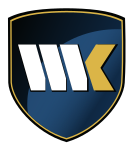 Wettermark Keith: Personal Injury Attorneys
Wettermark Keith has a roster of experienced personal injury attorneys who have represented families from all walks of life in a variety of cases including car accidents, workers compensation, dog bites, premises liability and more. Our commitment to caring for you and your family is built on a strong foundation of compassion. This compassion helps you understand the procedures of a personal injury process and we will take the necessary steps to get you the damages you and your loved ones deserve, even if that means going to court.
Wettermark Keith, with offices located throughout Alabama, Tennessee and Florida, has an excellent reputation as one of the most accomplished personal injury firms in the country. Wettermark Keith's reach is not only regional, but it also includes a diverse range of practice areas, including personal injury cases. Our firm operates on a contingency fee basis, meaning you pay nothing out of pocket. Any legal fees and associated costs will be collected from your winnings at the conclusion of the case. If your lawyer is not able to obtain a verdict or settlement for your injury, you will not be charged any legal fees for their efforts.
At Wettermark Keith, we believe in taking cases personally. Our purpose is to practice with care and compassion - to tell our clients' stories and make their voices heard. We do this by building strong relationships based on constant communication and an unwavering dedication to truth and trust. Winning cases isn't our goal - caring for you is. Winning is just how we show it. It's more to us, it's personal.
If you or a loved one have been injured and think you might have a case, call us now for a free consultation to get the claims process started. After exchanging your information with a lawyer from our team, we will do everything required to get the settlement your case deserves. Ready to work together? Contact us today for a free consultation.
Frequently Asked Questions
Personal injury cases encompass a wide range of situations in which an individual is injured due to the negligence or intentional actions of another party. Some of the most common types of personal injury cases include car accidents, slip and fall accidents, medical malpractice, workplace accidents, and product liability. Car accidents, in particular, are a leading cause of personal injury claims, and can result in injuries ranging from minor cuts and bruises to more serious injuries such as spinal cord injuries and traumatic brain injuries.
Compensation for personal injury is generally not taxable at the federal level. This includes compensation for medical expenses, lost wages, pain and suffering, and emotional distress received from a personal injury claim. However, there may be exceptions depending on the circumstances of the case. For example, if the compensation includes interest or punitive damages, those portions may be subject to taxation. It's important to consult with an attorney to understand the implications of your personal injury settlement or award, and to ensure that you comply with any applicable laws.
Calculating compensation for pain and suffering can be a complex process, and there is no set formula for determining the amount of compensation an injured party should receive for their claim. Factors that may be considered include the severity of the injury, the length of recovery, the treatment required, the impact on the victim's daily life, and the extent of any emotional distress caused by the injury.
The length of time it takes to resolve a personal injury claim can vary greatly depending on the complexity of the case, the extent of the injuries, and whether the case goes to trial. Some cases can be resolved in a matter of months, while others may take several years. It's important to work with an experienced personal injury attorney who can help guide you through the process and provide an estimate of how long your case may take.
Damages awarded for personal injury will depend on the specific circumstances of the case and the laws in the jurisdiction where the case is being heard. In general, damages may include compensation for medical expenses, treatment, lost wages, pain and suffering, emotional distress, loss of consortium, and punitive damages in cases of egregious negligence or misconduct. Your attorney can help you understand what damages may be available in your case and provide an estimate of the potential compensation.
If you or a loved one have been injured and think you might have a case, call us now for a free consultation.