IT'S MORE TO US, IT'S PERSONAL
CAR ACCIDENT ATTORNEY, HUNTSVILLE
Call Wettermark Keith Law Firm Today
A traffic accident in Alabama can leave you with serious car accident injuries, emotional trauma, expensive property damages and years of medical expenses. Luckily, you may be able to seek financial relief through a car insurance claim. If this doesn't work, a personal injury lawsuit against the at-fault party might reimburse you for your damages instead. After a serious motor vehicle accident, contact Wettermark Keith Huntsville car accident attorneys to fight for your rights to financial compensation. The attorneys at our law firm handle all types of vehicle accidents, wrongful death and personal injury cases. Let our attorneys help you with your automobile accident too. Contact a car accident lawyer, Huntsville Wettermark Keith location today.
ALABAMA CAR ACCIDENT STATISTICS
In 2020, vehicle accident statistics showed a car wreck was reported almost every 4 minutes in Alabama. In the state, 932 people died in 853 fatal crashes and for each fatality, there were about 40 people injured. Fatal car accidents occurred almost equally in the day as at night, but almost 3 out of 5 people killed were not using seat belts. In a lifetime, ordinary Alabama drivers have more than a 40% chance of involvement in a crash with a fatality or injuries while operating a motor vehicle. When you look at these statistics, it's easy to be scared, but it's important to remember that the majority of accidents happen due to human error. By utilizing defensive driving techniques and safe roadway practices, drivers and their families can be much safer on the road.
If you or a loved one does experience a roadway accident or wrongful death, contact a car accident attorney at the firm of Wettermark Keith. Our lawyers have represented many drivers of car accidents and have dealt with numerous insurance companies. We can help you file a claim, build a case and then fight for the compensation you deserve and need.
WE CAN HELP TELL YOUR STORY.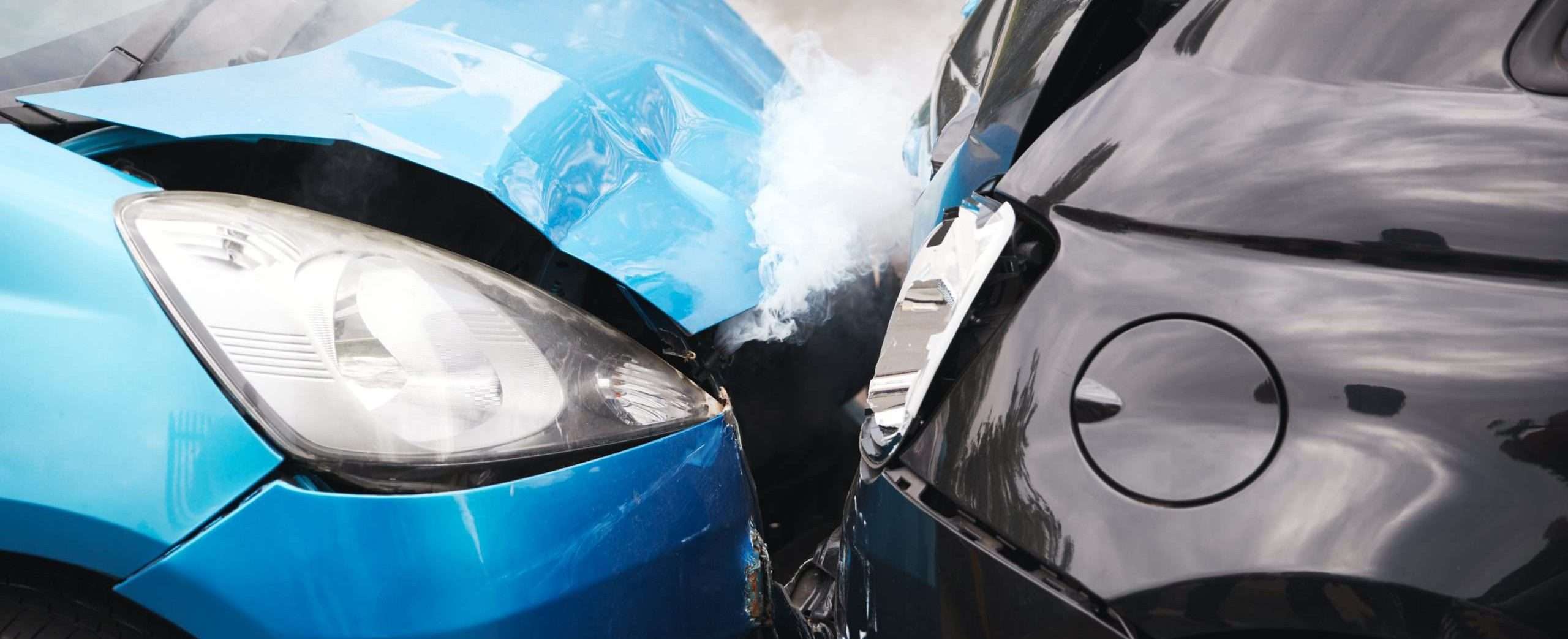 COMMON CAUSES OF CAR ACCIDENTS
DUI Driving (driving under the influence of alcohol or drugs)
Driver Fatigue
Tailgating
Improper Lane Changing
Failing to Yield the Right of Way
Breaking Roadway Rules
Whatever the cause, the firm of Wettermark Keith can determine the at-fault parties and make the law work for you. Our goal is to provide fair compensation for any injuries or damages you may have sustained.
COMMON CAR ACCIDENT INJURIES
The nature of injuries people face following car accidents depends largely on whether or not they were wearing a seat belt. Correctly using a seat belt significantly reduces the likelihood that your injuries will be severe or life-threatening. Put on your seat belt every time you enter a motor vehicle and lower the chances of incurring a life-altering injury. Such injuries include:
Skull and Bone Fractures
Traumatic Brain Injury (TBI)
Whiplash
Chest and Lung Injury
Internal Organ Damage
Pelvic Injury
Knee and Lower Extremity Injuries
Internal Bleeding
Lacerations and Abrasions
Wrongful Death
Even if an injury seems minor and you experience little pain, always seek medical attention after an accident to be examined for more serious internal trauma. First repsonders can check for personal injury at the accident scene, then send you to a nearby medical facility for a doctor's thorough evaluation. This is important because auto accident injuries can lead to long-term disabilities or permanent scarring and disfigurement. Wettermark Keith lawyers know how to get the maximum compensation for serious and life changing losses. Take time to heal, but don't forget to file your claim with an attorney, otherwise, you may exceed the statute of limitations.
COMMON DAMAGES IN CAR ACCIDENT CASES
A successful car accident lawsuit could repay you and your family for damages you suffered connected to the crash, both tangible and intangible. At Wettermark Keith, we know how to litigate claims to maximize the odds of success. From start to finish, we can represent your best interests and challenge the defendant in pursuit of greater results. Types of compensation we may help you recover include:
Medical Bills
Lost Wages
Travel Fees
Legal Fees
Quality of Life Loss
Vehicle Repairs
Property Damages
Pain and Suffering
Counseling
Wrongful Death
DO I NEED A CAR ACCIDENT LAWYER?
Many people ask if they really need a personal injury attorney for a car accident injury or wrongful death case. Insurance adjusters will tell an accident victim that car accident lawyers are unnecessary, but beware! The adjuster is working for a company's best interests....not yours! The insurance industry is in business to make profits. Insurers want you to negotiate with them directly, without an attorney, because their company most likely will pay out less compensation. Insurance companies employ numerous techniques to diminish and deny claims.
Having the right personal injury lawyer to represent you can even the playing field in settlement negotiations. In general, accident victims represented by an experienced personal injury law firm, such as a car accident lawyer at Wettermark Keith, walk away with significantly more money than those who attempt to go it alone.
Our attorneys are familiar with insurance company tactics and know-how to handle negotiations for your benefit, making sure you get everything your case is worth. A car accident lawyer knows how and where to find vital crash information. Evidence at the accident scene, medical records, police reports and eye witness testimony will be thoroughly investigated and used support your case. Wettermark Keith will litigate your case in court if necessary. We work on a contingency fee basis, meaning you won't pay a penny until you get your compensation. Get started with our legal services by scheduling a free consultation.
WETTERMARK KEITH  - YOUR HUNTSVILLE PERSONAL INJURY LAW FIRM 
If you are involved in an Alabama car accident in Madison or Limestone county, call the Huntsville car accident lawyers of Wettermark Keith. If you're looking for reliable, trustworthy, hard-working law firm experts to handle a car accident with injuries or wrongful death, Wettermark Keith has the experience and expertise to get your case settled with maximum compensation. We work on a contingency fee basis, meaning you won't pay a penny until you get your compensation. Get started with our legal services by scheduling a free consultation where a car accident lawyer will screen your information and make a profile of your claim. We'll work with you and go after the guilty party so you get the compensation you deserve. Contact the Huntsville personal injury law office of Wettermark Keith.
You are required by law to call the police after you have an accident if someone was injured or killed or the damages incurred are more than $250 in value. When you contact the police, be ready to describe where the accident took place and give a few other key details, like the severity of injuries sustained and how many parties were involved. After the police are contacted, they will arrive shortly to question and help aid all people present.