IT'S MORE TO US, IT'S PERSONAL
Wrongful Death LAWYER IN Dothan
Arguably one of the hardest challenges that a family can face is losing a loved one. When a life is ended prematurely, as the result of negligence, then this burden can be all the more difficult to bear. If only the person responsible had exercised a greater degree of care then the situation may not have taken place at all. In all likelihood this is an emotionally hard time for you and your family and the thought of pursuing a wrongful death case against the party responsible may not even cross your mind.
Here at Wettermark Keith, our compassionate wrongful death attorneys are here for you when you are ready to discuss the specifics of your case. Our knowledgeable wrongful death lawyers have the experience and dedication needed to seek the justice that your family deserves after this tragic accident. Contact us today for a free consultation.
WRONGFUL DEATH REPRESENTATION
In many cases, the same types of accidents or events that can cause typical personal injury have the potential to be more catastrophic and cause a wrongful death. Our experienced wrongful death lawyers have successfully represented the families of victims who lost a loved one due to:
Seek the services of one of our top wrongful death lawyers today to go over your case. While no monetary value can bring back a lost loved one, the compensation awarded to a family after a wrongful death case can alleviate many of the bills associated with the loss. Family members each have a right to file a claim of wrongful death against the negligent party responsible. However, the family as a whole is typically represented by a single wrongful death lawyer.
FAMILY OF THE VICTIM
The family of the victim or their estate can seek compensation for some of the following after losing a loved one due to the negligence of another person:
Medical Bills
Funeral Expenses
Loss of Wages
Loss of Benefits and Future Gains
Loss of Emotional Support
Affixing a value to the loss of an earned wage or benefit can be a fairly straightforward procedure. Allotting a monetary value to the loss of emotional support, or love, is entirely different. Our wrongful death attorneys understand this and are here for you and your family to determine ultimately what will best suit your needs for your loss.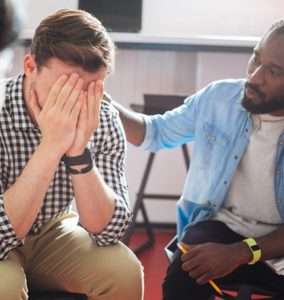 SERVING JUSTICE – ONE CASE AT A TIME
Here at Wettermark Keith, our top wrongful death attorneys represent each and every client with the utmost respect, compassion, and employ the thorough legal expertise needed to make their case a success. We realize that this is likely a  difficult situation for you and possibly your family and are here for you.
If you have lost a loved one due to the negligence of another person, contact our seasoned wrongful death lawyers today. Together we can seek a financial compensation figure that meets your needs as a victim and can continue to provide for your, long after this ordeal is over.
NO RECOVERY, NO FEE GUARANTEE
When selecting clients to represent in court, our firm operates on a contingency fee basis. What this means to our clients is simple: if we don't win your case, you won't pay anything. We choose to operate this way for the sole benefit of our clients, we want to see you obtain a successful recovery so that you can continue to carry on with your life.
To contact us today if you have lost a loved one, simply fill out the free case evaluation form on our web site and we will get back to you promptly. If you wish to speak to us directly, feel free to call one of our three branches.