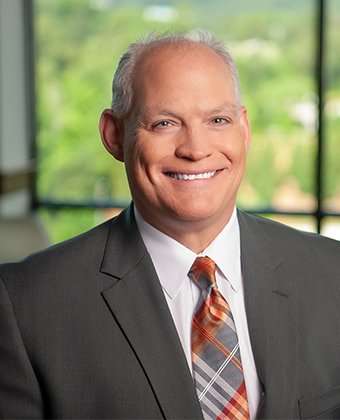 INVESTIGATOR / ACCIDENT RECONSTRUCTIONIST
John's "Why:" Success is not the key to happiness; happiness is the key to success. If you enjoy what you are doing you will be successful. John enjoys his job and the opportunity it gives him to help others.
Intro: John has been a certified Traffic Accident Reconstructionist and Investigator for 21 years. His certifications include Traffic Homicide Investigation, Advanced Traffic Homicide Investigation, Traffic Crash Reconstruction, Commercial Vehicle Crash Investigation, CSX Railroad Grade Crossing Collision Investigation, Total Station Certification, Forensic Mapping Certification for crime/crash scenes, and Vista FX Software Certification.
Background: Before joining Wettermark Keith, John previously worked as a patrol officer with Clanton, AL, and Calera, AL police departments and served as their Traffic Homicide Investigator, K-9 officer, S.R.O. officer, and D.A.R.E. officer.
Just For Fun: When not in the office, John and his family enjoy traveling, spending time at the lake, attending church, watching sports, going to the gun range, and weightlifting.
you won't pay us anything until we've won your case