From Application to Appeal: What Do Social Security Lawyers Do?
...And How To Find the Right Social Security Attorney If Your Benefits Are Denied
Receiving a denial letter from the Social Security Administration is an emotionally charged experience. You've spent weeks or months carefully preparing your application, gathering medical records, and navigating the bureaucracy of the Social Security Administration. You've invested not only your time but also your hope in the prospect of receiving the financial support you need. If you're dealing with health issues or financial hardships. A denial isn't just a piece of paper - it represents the crushing weight of mortgage payments and medical bills, an uncertain future, and the stress of not knowing how you'll make ends meet. When you've abruptly been denied the disability benefits you need, it's easy to second guess yourself. What could I have done differently in my application? Was my medical evidence not strong enough? You worry about navigating the appeals process - facing a hearing without knowing the precise evidence required for approval in a system that should be on your side, but often isn't.
In these moments, it's important to remember you have hope. More than two-thirds of social security disability applications are denied the first time they're filed. Working with a qualified social security disability lawyer can help social security disability applicants navigate the complicated appeals process efficiently and effectively. Continue reading to learn more about how social security attorneys can help you with your specific situation - and how to find the right one.
Before examining the role disability attorneys play, it's important to understand the basics of Social Security itself. Social Security is a critical federal social insurance program established in 1935 as part of President Roosevelt's New Deal. Managed by the Social Security Administration (SSA), it was designed to provide vital financial protection for U.S. citizens during times of vulnerability, including disability, extreme financial hardship, advanced age, or the loss of a family's primary breadwinner. The program is funded primarily through payroll taxes, with both employees and employers contributing a portion of their earnings. This shared responsibility ensures that Social Security remains a stable source of income for eligible individuals and their families.
Specifically, Social Security programs assist with:
Lost income due to disability - Social Security Disability Insurance (SSDI)
Retirement income security - Social Security Retirement Benefits
Financial support after the death of a breadwinner - Social Security Survivors Benefits
Supplemental income for those in difficult financial situations - Supplemental Security Income (SSI)
Let's explore these programs in more detail:
Social Security Disability Insurance (SSDI)
SSDI provides critical income replacement for workers that become disabled and can no longer work. To qualify for SSDI, you must meet strict disability criteria laid out by the Social Security Administration (SSA). This includes demonstrating that your disability prevents you from performing substantial gainful work and that your disability is expected to last at least one year or potentially result in death. The disability standard looks at your ability to do work you did previously as well as adjust to other work based on age, education, and experience.
In addition to proving disability, you must have earned sufficient work credits through income payroll taxes. The number of work credits you need depends on age, but generally you must have worked 5 of the past 10 years. Work credits correlate to quarters worked, and most people need about 20 work credits to qualify. SSDI also provides access to Medicare benefits after a two-year waiting period. This essential coverage helps pay for doctors, hospitalization, and medications related to your disability.
Social Security Retirement Benefits
Social Security retirement benefits offer monthly income to eligible retirees who contributed payroll taxes into the system for at least 10 years during their working lives. To receive full benefits, you need to accrue 40 work credits over your career, equal to about 10 years of work. The age you can begin collecting retirement benefits ranges from 62 to 67 depending on your birth year. Many Americans opt to take reduced benefits early at 62, but delaying until full retirement age results in higher monthly income.
The payment amount you receive is calculated based on your average lifetime earnings adjusted for inflation. Social Security replaces a percentage of pre-retirement income, serving as an important source of guaranteed stability. Retirees may also qualify for Medicare at 65 which pays for healthcare costs. Over 48 million retired workers currently receive Social Security retirement benefits.
Social Security Survivors Benefits
Social Security survivors benefits help provide financial security for dependents when a working parent, spouse, or child dies. If the deceased worker paid into Social Security through payroll taxes, their surviving family members may be eligible for ongoing monthly benefits after their death. For example, widows, widowers, and divorced spouses caring for the deceased's child may qualify beginning at age 60. Unmarried children of the deceased who are under 18 can also receive survivor benefits.
Even parents who were financially dependent on the deceased worker may also receive survivor benefits above a certain age. The program aims to replace lost income that supported dependents and provide ongoing support during their time of grief. Survivors' benefits can be a crucial lifeline, especially for younger families facing the devastating loss of a working parent. They help surviving dependents avoid poverty and obtain basic necessities during vulnerable times.
Supplemental Security Income (SSI)
Supplemental Security Income assists vulnerable groups including seniors, blind individuals, and disabled adults and children with limited income and assets. SSI eligibility is based on financial need rather than prior work history. To qualify, individuals must meet stringent income and resource thresholds indicating financial hardship. Monthly benefits help raise recipients to a minimum level and cover necessities like food, clothing, and shelter.
In addition, SSI recipients automatically qualify for Medicaid in most states. This essential coverage pays for doctor visits, hospital care, prescriptions, and long-term services for those with disabilities and chronic conditions. SSI provides a lifeline for around 7 million vulnerable Americans unable to work due to disability or age who do not have resources to meet basic needs. For many struggling seniors and disabled individuals, SSI may be the only source of guaranteed income and healthcare coverage. Unfortunately, the SSI appeals process differs from SSDI in that they do not proceed to Federal court after the Appeals Council. The Appeals Council decision is final.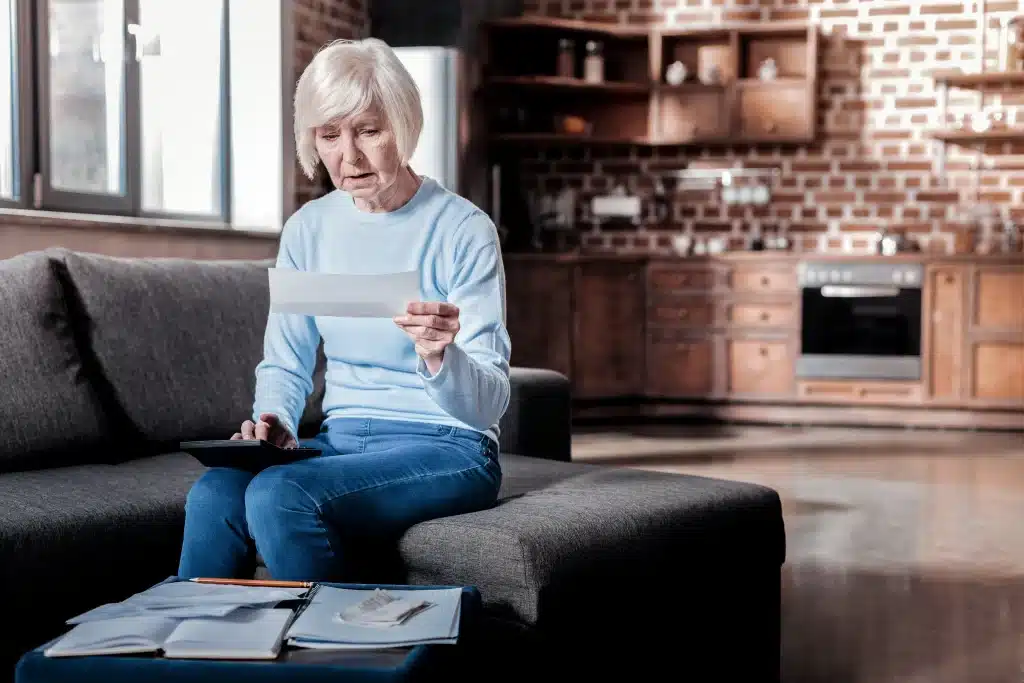 How the Social Security Disability Application Process Works:
The process of applying for Social Security disability benefits (SSDI) may seem complex and intimidating - and often is. However, having both legal counsel and a detailed understanding of each step can help you navigate the system successfully.
The first part of the process involves submitting your initial disability claim to the Social Security Administration (SSA). To start, you'll want to confirm that you meet the non-medical criteria, including having earned sufficient work credits to qualify for disability insurance. Following this, you'll need to fill out extensive forms detailing your medical conditions, treatment history, work background, and functional limitations. It's critical to provide thorough, accurate information in this stage, submitting any relevant medical records you have. Many claims are denied at this stage due to incomplete information.
Your claim then goes to your state's Disability Determination Services (DDS) office. There, disability examiners will review your forms and evidence to evaluate your medical status based on SSA criteria. The DDS may request additional records from your healthcare providers.
If you're approved for benefits, the process ends here. Unfortunately, many initial disability claims are denied. Reasons may include insufficient or conflicting medical evidence, improperly filled out forms, or failure to meet the SSA's strict disability criteria. Thankfully, a denial triggers your right to hire a disability attorney and begin the appeals process.
After a denial, you have 60 days to request a reconsideration review. This involves another examiner looking at your claim from scratch. New evidence can (and should) be submitted at this time to strengthen your case. However, reconsideration also commonly results in denial unless significant new information is provided.
The denial from reconsideration permits you to request a hearing before an Administrative Law Judge (ALJ). This is your opportunity to present your case in person and submit additional evidence supporting your disability. An experienced disability lawyer with strong persuasive skills can prove invaluable at this stage - and approval rates are far higher at ALJ hearings compared to initial stages.
If the ALJ denies your claim, you can request that the Appeals Council takes another look at your case. They will examine the hearing decision for any errors or misapplications of regulations.
Should the Appeals Council deny your case, you have one last appeal option - filing a lawsuit in federal district court. Our lawyers are fully prepared to take your appeal to federal court if necessary to obtain the benefits you deserve.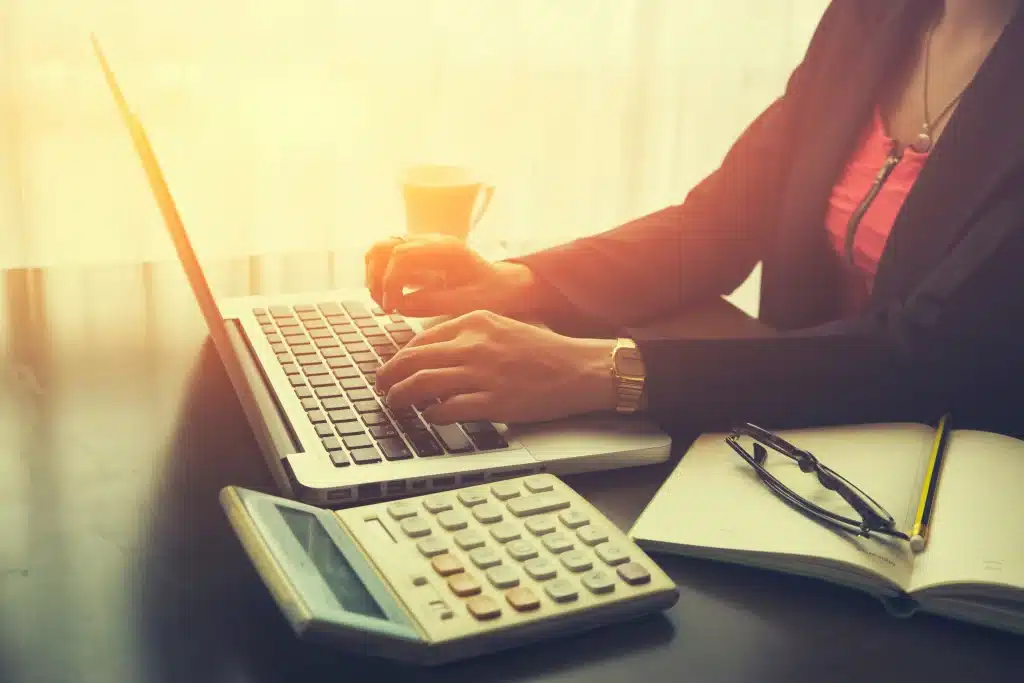 The Role of Social Security Disability Lawyers
Social Security lawyers serve as dedicated advocates for those navigating the maze of social security disability appeals. At Wettermark Keith, the only goal of our disability attorneys is to ensure their clients receive the full spectrum of benefits they're entitled to under the law. Below is a closer look at a social security disability lawyer's exact responsibilities:
Review the SSA's Decision and Identify Errors
Your disability lawyer will thoroughly review the denial letter from the SSA and analyze the rationale behind the decision. Often, they can spot potential errors made by the SSA, such as overlooking key medical evidence that supports your disability or misapplying the complex eligibility guidelines. Identifying these mistakes lays the groundwork for building a strong appeal case.
Gather Additional Evidence to Support Your Claim
One common reason for denial is insufficient medical documentation in the original disability application. Your lawyer will gather any medical records, doctors' statements, or test results that may have been lacking. Compiling this supplemental evidence helps address gaps from the initial application and bolsters your case on appeal.
Recommend the Best Appeals Route
Generally, there are two main appeal paths after a denial - requesting reconsideration first or proceeding directly to a hearing before an Administrative Law Judge. Based on the unique circumstances of your case, your attorney can advise the optimal appeals route to maximize your likelihood of success.
Prepare a Convincing Appeal
In advance of a hearing, your lawyer will develop a thorough legal brief explaining the arguments and evidence that compel approval of your claim according to SSA regulations. Using their expertise, they construct the most persuasive case possible based on your medical documentation and disability circumstances.
Represent You At Your Disability Hearing
During the hearing itself, your disability lawyer serves as your advocate before the judge. They will present facts and testimony, cross-examine witnesses, ensure proper protocols are followed, and passionately argue the merits of your disability case. Their participation can profoundly impact the outcome.
Counsel You On Next Steps
Should your appeal ultimately get denied, your lawyer will interpret the result and advise potential next steps. This may include elevating your case to the Appeals Council and Federal Court. Their counsel helps you understand whether and how to continue appealing an unfavorable decision.
Having an experienced disability lawyer on your side equips you with the specialized knowledge you need to challenge a denial and fight for the benefits you deserve. Their expertise can prove invaluable for overcoming a denial decision that fails to address your needs and your future.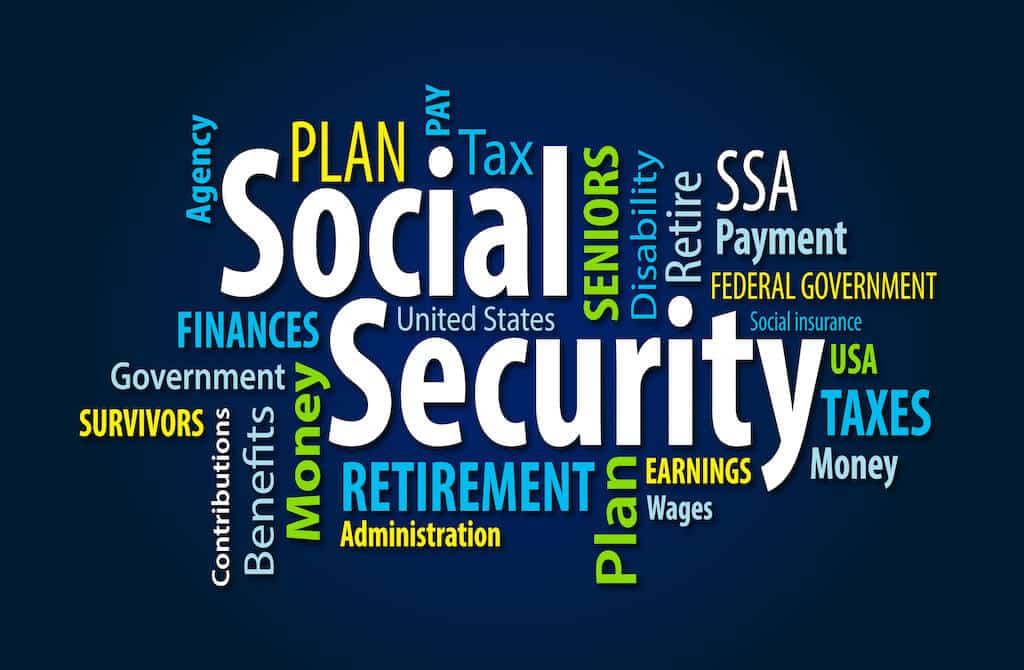 How to Find the Right Social Security Lawyer
Choosing the right Social Security disability lawyer to represent you can have a major impact on your chances of winning benefits. Here are some key tips for identifying the best attorney for your case:
Verify Their Focus is on Disability Law
Look for a lawyer who specializes specifically in Social Security disability law, rather than a general practice attorney. Handling these unique cases requires distinct knowledge of medical and vocational evidence rules. At Wettermark Keith, we have a variety of Social Security disability attorneys to choose from - all are experienced, compassionate, and driven to succeed on your behalf.
Research Their Track Record of Success
When researching potential lawyers, look into their hearing approval rate and experience handling cases similar to yours. They should be able to demonstrate a proven history of favorable outcomes.
Evaluate Their Emphasis On Communication
Finding an attorney who maintains frequent and transparent communication is key. Look for responsiveness to questions, clarity on fees, and a detailed explanation of their strategy for your case. At Wettermark Keith, we prioritize not only transparent communication, but compassion. We realize you're going through an extremely challenging time and will do all we can to ease your burdens.
Consider Location and Accessibility
Opt for a lawyer located near your hometown who offers remote as well as local office meetings. Because representation can last over a year, proximity and flexibility help when providing documents or meeting in-person for hearings. While Wettermark Keith provides services nationwide, we also have seven offices spread across Alabama, Tennessee, and Florida. Clients can meet in-person at a nearby office or remotely via phone or video chat. Our geographic reach - combined with virtual availability - is designed to offer maximum convenience and flexibility.
Look for an Attorney With Flexible Payment Options
Disability claimants often face financial hardship, so finding a lawyer with payment plan options can help ease the immediate expense. At Wettermark Keith, our attorneys operate on a contingency fee basis, meaning you owe us nothing up front or out-of-pocket.
Have Your Benefits Been Denied? Don't Wait - Contact Our Social Security Disability Attorneys Today.
Navigating the Social Security system can be a daunting task, especially when you're facing health challenges or financial difficulties. Whether you're applying for disability benefits, appealing a denial, or preparing for a hearing, our attorneys are prepared to use every skill and resource available to ensure your rights are protected and your voice is heard. With their expertise and dedication, you can maximize your chances of securing the financial support necessary to move forward with your life. You can begin your process towards stability by taking that first step – contacting our disability lawyers for a comprehensive evaluation of your case. Don't wait - schedule your free consultation today at (877) 715-9300, or contact us through our website. We will listen to the details of your case and figure out a path forward. Regardless of where you are in this process, don't give up hope.
Wettermark Keith, with offices located throughout Alabama, Tennessee, and Florida, has an excellent reputation as one of the most accomplished personal injury firms in the country. Our reach is not only regional but includes a diverse range of practice areas, including premises liability law, personal injury cases, auto wrecks, trucking wrecks, nursing home abuse, medical malpractice, on-the-job injuries, social security disability, and veterans' disability claims, to name just a few. At Wettermark Keith, we believe in taking cases personally. Our purpose is to practice with care and compassion- to tell our clients' stories and make their voices heard. We do this by building strong relationships based on constant communication and an unwavering dedication to truth and trust. You should never wonder what's going on with your case. We will keep you in the loop and represent you as if you are family- because to us, you are.
Frequently Asked Questions
You should aim to include your entire history of medical records related to the conditions causing your disability. This includes doctor's notes, specialist referrals, diagnostic test results, imaging scans, hospitalization records, treatment plans, prescription lists, and mental health counseling notes. The more objective evidence from your doctors, the better. Your attorney can help obtain and compile all relevant records from your various providers into a comprehensive exhibit that paints a full picture of your disabilities. Having thorough medical documentation that supports your claimed limitations is key to qualifying for disability benefits.
At Wettermark Keith, our disability attorneys do not charge any upfront fees. We work on a contingency fee basis, meaning our attorneys only collect payment if your disability case is approved. If you win benefits, they receive a percentage of your backpay as compensation, capped at 25%. Otherwise you owe nothing for their representation. With no retainers or hourly bills, this arrangement provides our clients with affordable access to quality disability representation.
While each determination is made on a case-by-case basis, some common medical conditions that have a high rate of approval include: arthritis that limits mobility and activity, coronary artery disease and related heart conditions, degenerative disc disease and severe back injuries, epilepsy and movement disorders, neuropathy and nerve damage, stroke, multiple sclerosis, and intellectual disability. Certain conditions - like ALS and some cancers - may qualify for rapid "compassionate allowance" approval based on medical confirmation alone. Typically, any condition that can be proven to impair functioning and prevent substantial work may lead to disability benefits.
If you do not have enough recent work credits to meet the SSDI eligibility requirements, the Social Security Administration has alternative programs that pay disability benefits based on financial need rather than your prior employment. Supplemental Security Income (SSI) provides monthly income to disabled adults and children with limited income and resources. Our legal team will help you pursue all options available to you.
Being fired or terminated from a previous job generally does not disqualify you from being approved for Social Security disability benefits. As long as you meet the medical criteria and have an adequate work history, a discharge from past employment--even for cause--will not serve as grounds for denial. What matters is your inability to continue working due to a legitimate disability, regardless of performance or behavior issues that prompted termination at a previous job.
Yes, in some cases you may be able to engage in part-time work or self-employment while still qualifying for Social Security disability benefits. As long as your monthly earned income remains under the SSA's "substantial gainful activity" threshold, you can continue receiving benefits. However, the SSA deducts a percentage from your SSDI payment when earnings exceed this amount. An experienced disability lawyer can advise you on staying under limits to maximize both wages and benefits. The ability to supplement disability income with some work may allow you greater financial flexibility.
It is certainly possible to apply for Social Security disability on your own without professional representation. However, doing so can significantly reduce your odds of qualifying. Hiring an expert disability lawyer improves your chances of approval at every stage of the process. Experienced lawyers are familiar with medical criteria and evidence requirements for Social Security Disability. They ensure applications are error-free and thoroughly supported by objective medical proof of disability. A lawyer levels the playing field and protects your rights.
Social Security lawyers offer a spectrum of services to ensure their clients receive the benefits they deserve. Below are some key services they provide:
Consultation and Evaluation: In the initial stages, lawyers evaluate your eligibility and assess your case's strengths and weaknesses.
Appeals Representation: If your application is denied, they guide you through the appeals process and represent you at hearings.
Evidence Collection: Lawyers gather essential medical records, reports, and other evidence to support your case.
Legal Counsel: Throughout the process, they provide legal counsel, answer your questions, and offer guidance.
If you or a loved one have been injured and think you might have a case, call us now for a free consultation.