IT'S MORE TO US, IT'S PERSONAL
Seeking Justice for Your Loved One: Wrongful Death LAWYERs IN Montgomery
Some accidents and resulting injuries are so serious that they have the potential to lead to death. In these cases, you should not be forced to bear the burden of the cost of all arrangements for your loved one. These accidents are devastating in more than just a financial sense and your life will never be the same again. If your loved one was killed in any type of accident, you may be entitled to compensation for their death.
WHAT CLASSIFIES AS WRONGFUL DEATH?
Wrongful death occurs when a person is killed due to the negligence of another person's actions. Those people who were dependent on, or were a beneficiary of, the person killed in the accident may be entitled to bring a wrongful death claim to receive monetary compensation. This amount often covers all medical bills, funeral expenses, loss of income, and loss of companionship. It can often be difficult for the family of someone killed to move on after a traumatic accident, due to both emotional and financial effects. While no amount of compensation can bring back your loved one, receiving an amount to help cover all overwhelming costs can assist in beginning to pick up the pieces after the death.
WRONGFUL DEATH REPRESENTATION
Accidents leading to wrongful death actions often include:
Automobile Accidents
Motorcycle Accidents
Truck Accidents
Bicycle Accidents
Pedestrian Accidents
Boating Accidents
Aviation Accidents
Bus Accidents
Defective Products
Nursing Home Abuse
Slip and Fall Accidents
Construction Accidents
Each wrongful death action works with a specific set of facts and part of the law, which makes it important to discuss with an experienced personal injury attorney.  Negligence actions alone can often be difficult to bring without a solid basis for the action, which is why an attorney is vital to any wrongful death case. A personal injury attorney is the person who will interview all witnesses to the accident and determine whether a viable claim can be brought against the person responsible.  In Alabama, certain actions may be barred if the victim played any role in the accident, so it is important to make sure all witnesses and facts of the case are thoroughly discussed before a claim is brought.
FAMILY OF THE VICTIM
The family of the victim or their estate can seek compensation for some of the following after losing a loved one due to the negligence of another person:
Medical Bills
Funeral Expenses
Loss of Wages
Loss of Benefits and Future Gains
Loss of Emotional Support
Affixing value to loss of an earned wage or benefit can be a fairly simple procedure. Assigning a monetary value to the loss of emotional support, or love, is entirely different. Our team understands this and will delicately handle all important details and facts about the case, to ensure you receive the amount of compensation you deserve.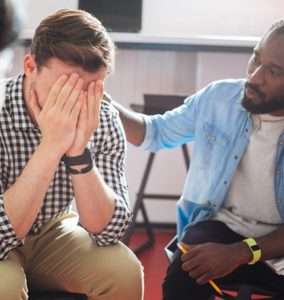 SERVING JUSTICE FOR VICTIMS & FAMILY OF WRONGFUL DEATH
Here at Wettermark Keith, our top wrongful death attorneys represent each and every client with the utmost respect, compassion, and employ the thorough legal expertise needed to make their case a success. We realize that this is likely a  difficult situation for you and possibly your family and are here for you.
If you have lost a loved one due to the negligence of another person, contact our seasoned wrongful death lawyers today. Together we can seek a financial compensation figure that meets your needs as a victim and can continue to provide for your, long after this ordeal is over.
NO RECOVERY, NO FEE GUARANTEE
When selecting clients to represent in court, our firm operates on a contingency fee basis. What this means to our clients is simple: if we don't win your case, you won't pay anything. We choose to operate this way for the sole benefit of our clients, we want to see you obtain a successful recovery so that you can continue to carry on with your life.
To contact us today if you have lost a loved one, simply fill out the free case evaluation form on our web site and we will get back to you promptly. If you wish to speak to us directly, feel free to call us at the location nearest you.