CAR ACCIDENTS IN ALABAMA – THE SECOND-WORST STATE FOR FATAL CAR CRASHES?
Car crashes happen every day. Across the country, unfortunately, many of these crashes result in death. However, car accidents In Alabama, happen more often than almost every other state.
Alabama Car Accident Data - is it Just the Weather?
According to Yellowhammer News and Safewise, a national data organization, Alabama car accidents fatality rate for car crashes is 21.3 deaths per 100,000 people – a rate second only to Mississippi, and over twice the national average (11.6 deaths per 100,000 people).
In a state where the population is 4.88 million, that means 1,038 people are expected to die in Alabama this year in car accidents.
Why is our rate so high? Yellowhammer News explains the phenomenon with two observations:
Alabama, along with Mississippi, does not have a statewide law banning handheld cell phones while driving.
Drivers in Alabama are more distracted; police have issued just 38 tickets per 100,000 for texting and driving. New York's death rate is just 5.2 per 100,000 people and they issued 11,996 tickets per 100,000 people for texting and driving.
The conclusion is that tougher laws and their enforcement are both needed to make roads safer for Alabama drivers and passengers.
Case in point: the minimum fine for texting and driving in Alabama is just $25 per ticket. That's one of the lowest rates in the nation, above only a few states that have no texting and driving laws.
Alabama's high rate of auto accidents may be partly attributed to the lack of many safety laws that exist in other states. When this is coupled with the increasing rate of distracted drivers on the road, it unfortunately leads to disaster for many Alabamian families every year.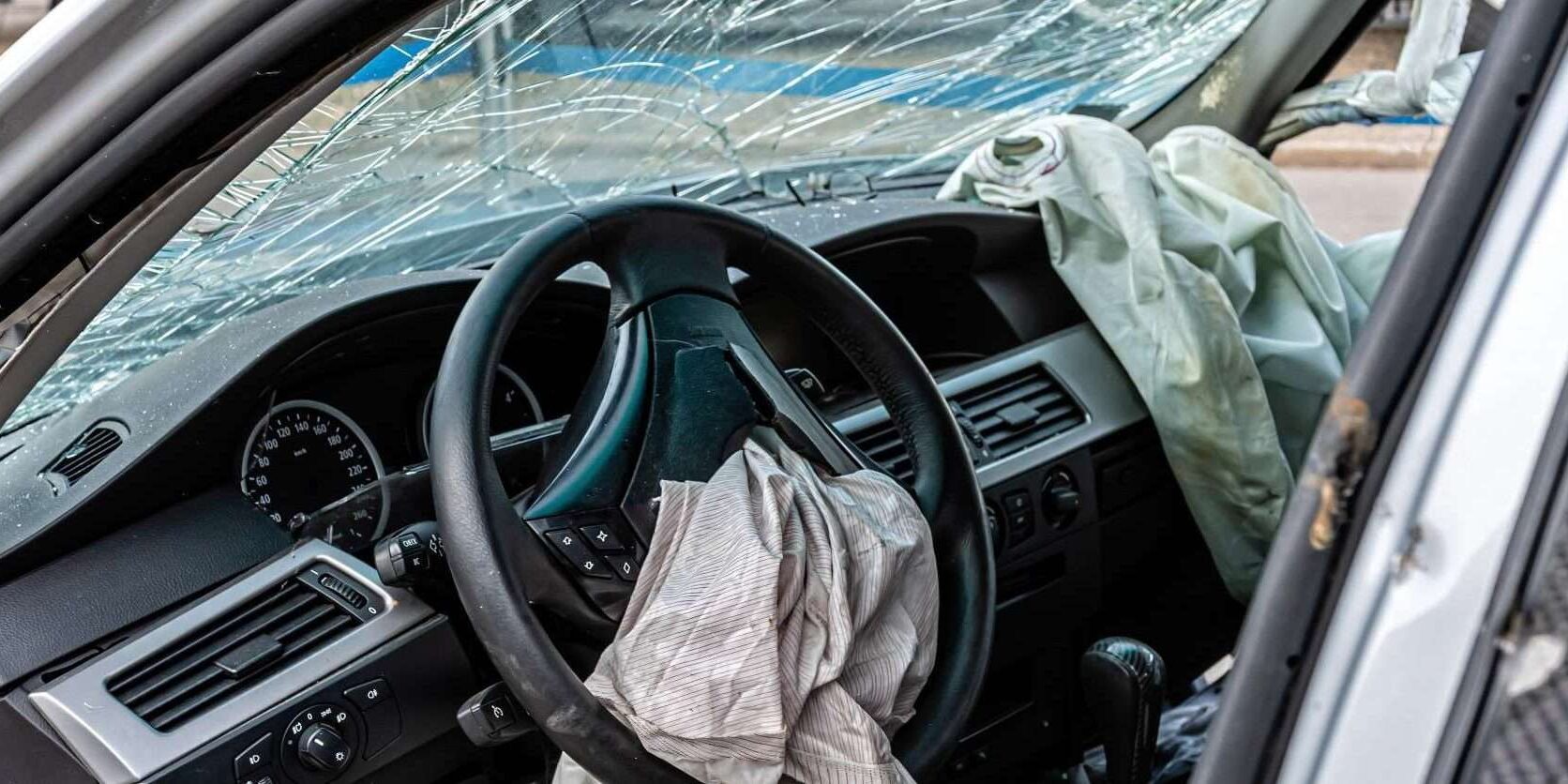 HOW TO REDUCE FATAL CAR ACCIDENTS
In an in-depth study, PricewaterhouseCoopers (PwC) provided a blueprint for policy makers on how to reduce the number of deadly car wrecks. They pointed to six different pillars of better policy that can help lower fatality rates:
National programs and target-setting with partnerships with states
Safer driving behavior
Safer vehicles and roads
Safer pedestrians and other vulnerable road users
Education, training, and publicity
Data systems to provide better metrics
Alabama can do better to improve in each of these categories. Tougher laws, in conjunction with harsher punishments and better safety education to the public, can help lower fatalities.
Using data to analyze accident hotspots and trends can allow Alabama law enforcement to better position themselves, something Colorado successfully implemented a few years back.
Lastly, having better roads and highways can help reduce fatal accidents, which means better transportation funding.
Alabama can come a long away from the bottom if politicians and the public take car accidents seriously and do whatever they can to lower our sky-high fatality rate.
Other tips: Practicing Defensive Driving
It is important for Alabama drivers to be prepared in the event of a car crash. Safe and defensive driving techniques are always your best bet to help prevent car accidents. If you follow the simple guidelines below, you will help reduce your chances of being in an auto accident.
Always wear your seatbelt
Watch out for impaired or distracted drivers on the road
Don't speed and stay clear of other drivers that are driving over the speed limit
Remember to use your lights at dusk and in the early morning hours
Make sure you stay at least 10 feet away from the vehicle in front of you in case of sudden stops
If you or someone you know has been seriously injured in a car accident, contact car accident lawyers at Wettermark Keith. Taking action today can lead to a better tomorrow.
FAQ's about Car Accidents in Alabama
How many car accidents are in Alabama?
In 2020 a traffic crash was reported every 3 minutes and 55 seconds and a total of 932 people killed in 853 fatal crashes.
https://drivesafealabama.org/serious-stats/
How many car accident injuries happen every day in Alabama?
More than 108 injuries occurred in a traffic crash every day.
How many car accident deaths were there in the US in 2020?
How do I obtain an accident report in Alabama?
You can obtain your accident report in two ways: 1) on
ALEA's website
, and 2) through the mail.
The primary type of damages we can pursue is called compensatory damages. Compensatory damages include non-economic and economic damages. These damages include the following:
Medical bills

Lost wages

Property damage

Cost of further medical treatment

Mental anguish

Pain and suffering
An experienced personal injury attorney in Chattanooga must prove that your damages are quantifiable. Additionally, if the defendant acted egregiously, you might recover punitive damages. 
If you or a loved one have been injured and think you might have a case, call us now for a free consultation.