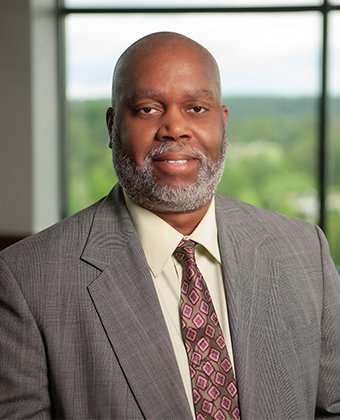 Intro: As our IT manager, Roderick (Roddy) is responsible for the day-to-day operations of the firm's computer system and the administrator for the firm's Database management system. Roddy began his computer career with a job with Progressive Systems LLC. He worked at Progressive as a network engineer for 3 years. After Progressive, Roddy started working for Gateway Family and Child Services as an MIS Hardware Technician. After 11 years, he left Gateway and started working for Integrated Solutions as a Network Analyst. While working for Integrated, Roddy was assigned as the onsite Computer Tech for Wettermark Keith, which, in turn, led to a full-time position with Wettermark Keith.
Background: Roddy grew up in Birmingham, Alabama. After high school, he joined the Navy and served four years active duty. Upon leaving the Navy, he returned to Birmingham and started working for Alabama Power. After 9 years with the power company, Roddy returned to school at Virginia College and received his degree in Computer Network Administration. 
Roddy's "Why": Roddy enjoys fixing and learning new things, which is exactly what his position allows him to do.
Just For Fun: When he isn't working, Roddy spends his time working on cars, riding his motorcycle, and baking.
you won't pay us anything until we've won your case