The Ultimate Guide to Personal Injury Lawyers in Chattanooga
Considering a personal injury lawyer for your claim in Chattanooga? If you're unfamiliar with the process, you likely have a plethora of questions about personal injury attorneys and their role. It's more than just seeking help for severe injuries; it's about understanding what personal injury lawyers do to advocate for your rights. Let's dive into the details of what these professionals can offer.
WHAT IS A PERSONAL INJURY ATTORNEY?
The difference between a Chattanooga personal injury lawyer and other types of attorneys is that a personal injury attorney helps those who are dealing with loss. Obviously, loss in personal injury laws reaches across many different practice areas, including car accidents and wrongful death.
When you hire a personal injury lawyer, they investigate your injury claim by interviewing witnesses and looking at other factors of your injury. From there, the Chattanooga personal injury lawyer will communicate with insurance companies and any other party involved in getting you your compensation. This can include negotiation, researching the minutiae of laws specific to your case, and appealing any denials of your claim.
Essentially, the job of a personal injury lawyer is to be your advocate against the insurance company and others who are trying to lessen your compensation.
WHAT CASES DO PERSONAL INJURY LAWYERS HANDLE?
Personal injury attorneys, Chattanooga-based or otherwise, who are representing injured victims work in a broad spectrum of law that mostly deal with physical pain or loss, including:
Personal injury lawyers handle cases beyond these distinctions, and some cases may fall within several categories. When in doubt, contact a personal injury lawyer to see if they can represent your particular case.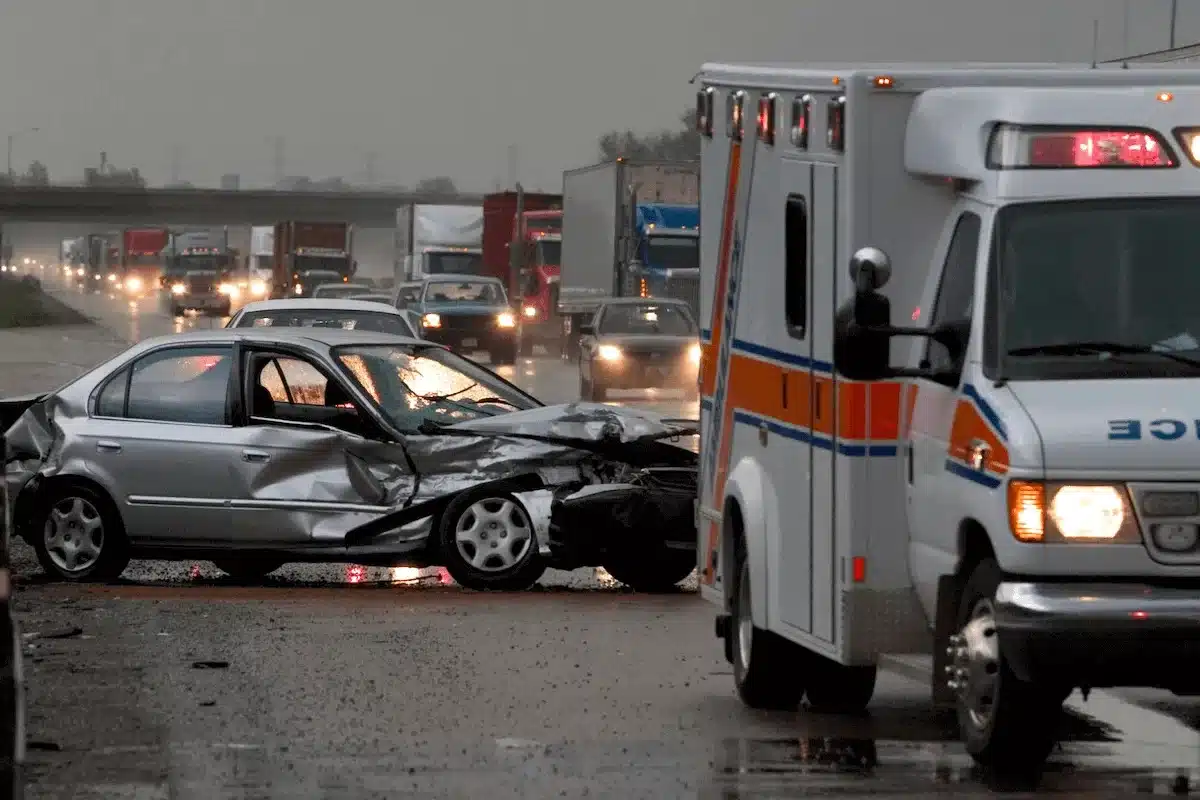 WHY ARE PERSONAL INJURY LAWYERS IMPORTANT?
Personal injury lawyers go through a lot of training before they can practice law. After their education in law school, lawyers must pass their bar exams, which are the standardized tests that qualify a lawyer to practice in a given state. From there, different states have different requirements, which may include additional courses or certifications in order for a lawyer to represent a personal injury case.
After this is completed, a Chattanooga personal injury lawyer must build experience and win cases for their clients in order to truly be respected in the field.
Basically, a personal injury lawyer is an individual who has spent many years learning and helping people get their due when they have been injured. You now know what a personal injury lawyer does and why you might consider one, but don't make the mistake of just hiring any lawyer in Chattanooga, Tennessee.
Our Personal Commitment to Clients in Chattanooga, TN
Wettermark Keith's Chattanooga, TN law firm has a select team of proficient attorneys with years of winning experience behind them. With offices located throughout Alabama, Tennessee and Florida, Wettermark Keith has an excellent reputation as one of the most accomplished personal injury firms in the country. Wettermark Keith's reach is not only regional, but it also includes a diverse range of practice areas, including personal injury cases. Our firm operates on a contingency fee basis, meaning you pay nothing out of pocket. Any legal fees and associated costs will be collected from your winnings at the conclusion of the case. If your lawyer is not able to obtain a verdict or settlement for your injury, you will not be charged any legal fees for their efforts.
At Wettermark Keith, we believe in taking cases personally. Our purpose is to practice with care and compassion - to tell our clients' stories and make their voices heard. We do this by building strong relationships based on constant communication and an unwavering dedication to truth and trust. Winning cases isn't our goal - caring for you is. Winning is just how we show it. It's more to us, it's personal.
Frequently Asked Questions
A personal injury lawyer in Chattanooga represents clients who have experienced a loss due to an accident or negligence. They help gather evidence by interviewing witnesses, review factors that contributed to the injury, and advocate on your behalf against insurance companies or other parties involved. This often includes negotiations, in-depth research on laws applicable to your case, and appealing any denials of your claim. Their primary role is to fight for fair compensation for your injuries.
Personal injury lawyers in Chattanooga represent clients in a wide range of cases that involve physical pain or loss. These may include car, truck, motorcycle, or aviation accidents, workplace injuries, workers' compensation, dangerous prescription drugs, slip and fall incidents, and wrongful death cases. If you're unsure whether your case falls within their purview, contact a personal injury lawyer for a consultation.
Personal injury lawyers have undergone extensive education and training to effectively represent clients in injury claims. They must pass standardized bar exams, meet state-specific requirements, and build a track record of successful cases to be respected in the field. With their expertise, personal injury lawyers can help you navigate the complex legal process, ensure you receive fair compensation, and advocate on your behalf against insurance companies and other parties. Don't settle for just any lawyer in Chattanooga; consult Wettermark Keith's experienced attorneys for a free consultation and find the best advocate for your personal injury case.
Most personal injury lawyers in Chattanooga operate on a contingency fee basis, which means they only get paid if you win your case or receive a settlement. In this arrangement, the lawyer will typically take a percentage of the compensation you receive, usually ranging from 33% to 40%. This means you don't have to worry about paying upfront legal fees or hourly rates. However, it is essential to discuss the specific fee arrangement with your lawyer before agreeing to their services, as the percentage and additional costs can vary from one lawyer to another.
Determining whether you have a valid personal injury case depends on several factors, including the circumstances of your injury, the evidence available, and the applicable laws in Chattanooga. In general, you may have a valid case if you suffered injuries due to someone else's negligence, intentional actions, or failure to uphold their legal obligations. Your lawyer will help you assess the strength of your case by considering the available evidence, the severity of your injuries, and the potential compensation you could receive. During your initial consultation, they will listen to your story, review any documents or records you have, and advise you on the next steps to take.
If you or a loved one have been injured and think you might have a case, call us now for a free consultation.