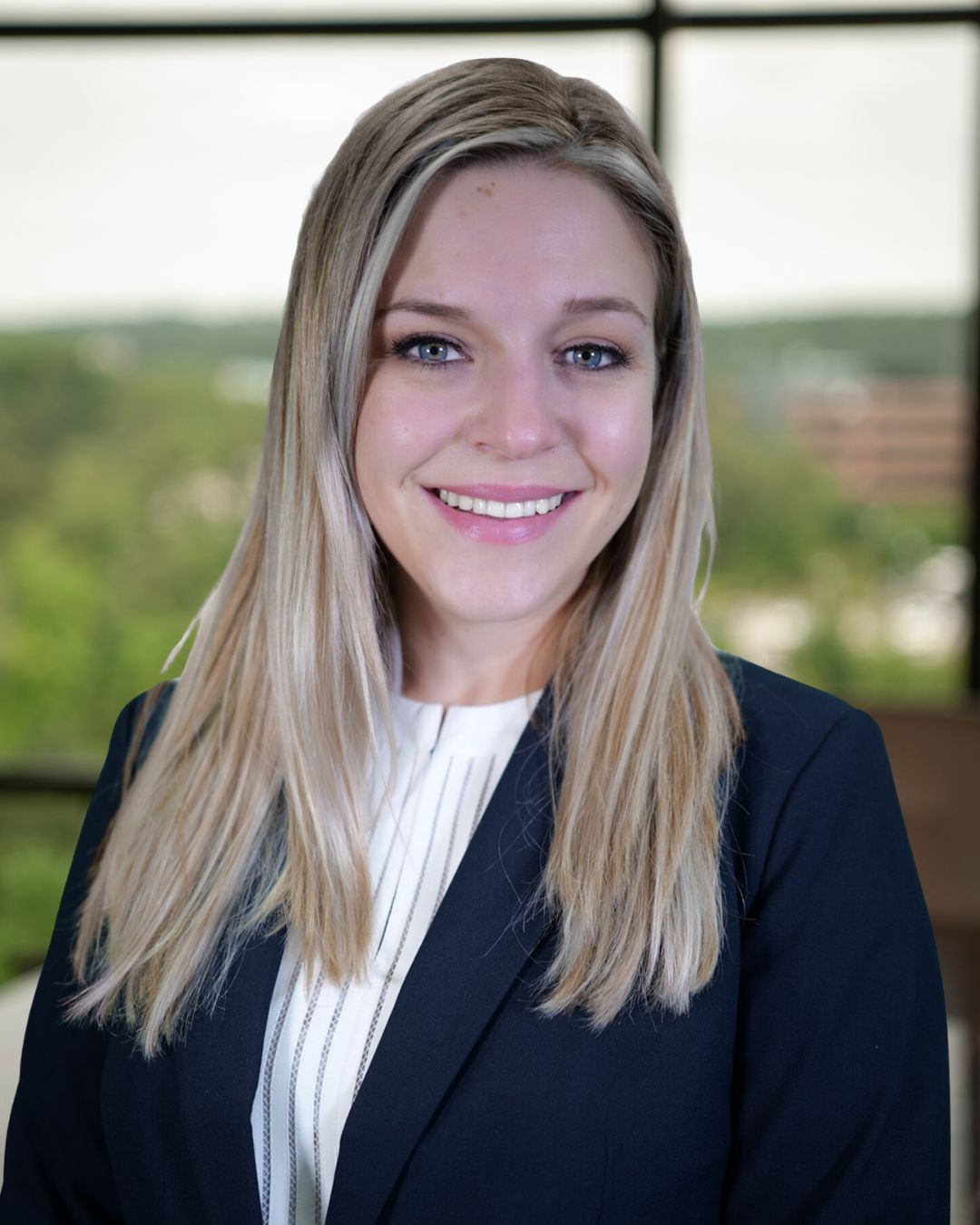 Intro: Shelby Doria joined Wettermark Keith's Birmingham office in 2023 as a VA disability attorney. Shelby's expertise in a variety of practice areas and genuine desire to make a difference in the lives of veterans makes her an invaluable part of our VA disability team. Through her unwavering advocacy, Shelby serves as a trusted ally to her clients, guiding veterans through the complex terrain of VA disability claims to ensure they receive the recognition and support they are entitled to.
Background: Born in Las Vegas, Shelby spent her early childhood in both the deserts of Nevada and the bustling streets of Chicago before moving to Kansas City at age eight. After graduating with a Bachelor of Arts in Film/Television Production from the University of Kansas in 2019, Shelby pursued her legal education at Cumberland School of Law at Samford University. She completed several clerkships during this time, learning about the intricacies of estate and employment law. In the spring of 2022, she earned her Juris Doctor, fully equipped with the necessary legal knowledge and skills to advocate for the rights of veterans with unwavering dedication.
Shelby's "Why": Shelby's passion for her practice area stems from a transformative moment during her time working on the Emmy award-winning television show, 48 Hours. While assisting on the show's NCIS series in New York City, she had the opportunity to engage with real NCIS agents and attorneys. This sparked Shelby's interest in the legal field and desire to serve those who have served our country. As the daughter of an Air Force veteran, Shelby has a deep-rooted understanding of the sacrifices made by the men and women who make up our armed forces.
Bar Admissions:
Just For Fun:When she's not advocating for veterans, Shelby finds joy in exploring different languages. As a former French minor, she continues to improve her linguistic skills. Currently, she's teaching herself Japanese. An avid equestrian who has ridden in Hunter/Jumper competitions for over 20 years, Shelby spends most of her weekends at the barn with her one-year-old Australian Shepherd, Baloo. When it's time to relax and turn on the TV, Shelby rarely misses a Kansas City Chiefs game.
you won't pay us anything until we've won your case