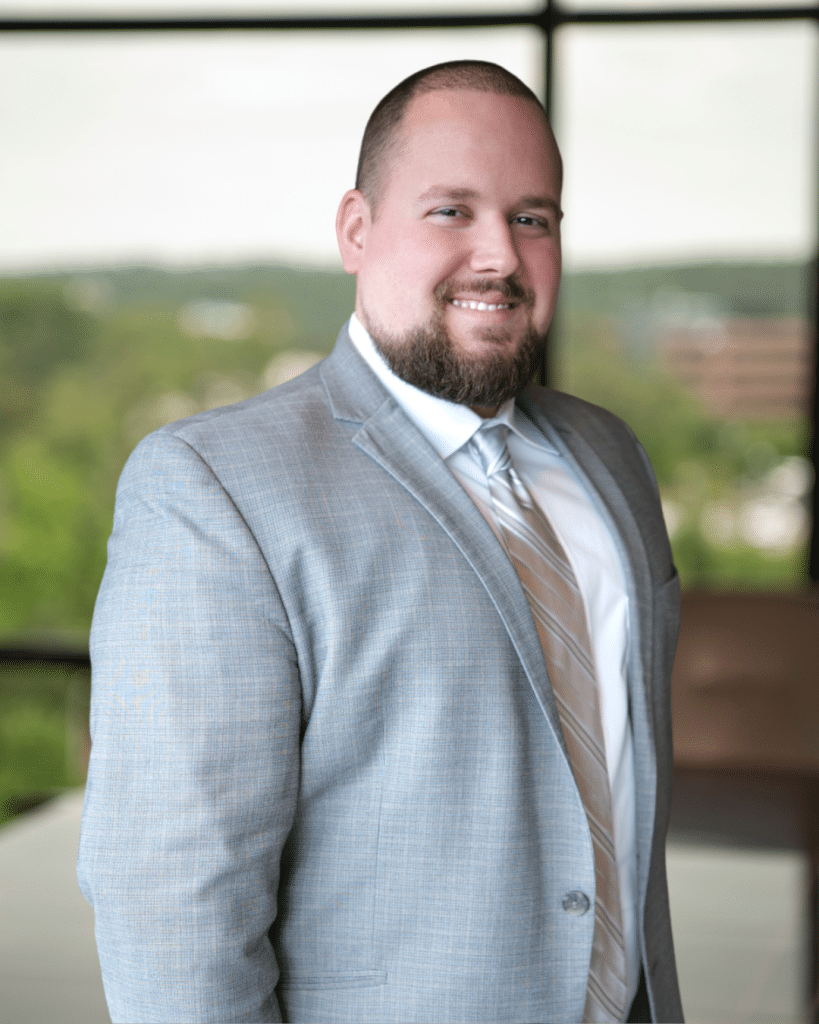 Intro: Peter Paliura joined Wettermark Keith in early 2023 to serve as an associate attorney for our personal injury department. With a wealth of experience in different legal fields, Peter brings a unique blend of expertise and personal experience to his work with injured clients. Peter's deep understanding of the law and compassionate approach makes him well-equipped to provide his clients with the guidance and support they need during a difficult and stressful time. 
Background: A first-generation Greek American, Peter was born and raised in the melting pot borough of Queens, New York, spending his summers in Greece with his family on the island of Samos. By middle school, Peter moved to Manhasset, Long Island, where he picked up lacrosse, winning a state championship his last year of high school. Intending to pursue a career in construction, the industry that had brought his grandfather to America, Peter went on to study architecture at the University of Maryland. It was here he discovered an interest and passion for criminal law. Switching majors, Peter graduated from the University of Maryland in 2015 with a B.A. in CCJS. His first job consisted of building custom residential homes with his father on job sites across Long Island, where he learned about the different phases of construction, structural engineering, and building design. After about a year in this profession, Peter decided he was more interested in the criminology and criminal justice classes he had taken in college. Returning to New York, Peter went on to obtain his J.D. from Touro Law in 2018. 
Prior to joining Wettermark Keith, Peter worked as a corporate legal assistant for The Basile Law Firm P.C. on Long Island, where he gained experience planning and developing restructuring plans for public companies listed on prominent stock exchanges. Through the COVID-19 pandemic, he worked at Fidelity National Title, assisting clients with commercial and residential insurance policies for real estate across the five boroughs and upstate New York. Peter's first job upon moving to Birmingham, Alabama was at a local personal injury firm, The Ike Gulas Law Firm, where he handled a wide range of personal injury cases, including slip and fall, premises liability, wrongful death, and constructive eviction.
Peter's "Why": Peter is passionate in all that he does, driven by a deep sense of purpose and a commitment to helping others navigate the complex legal landscape of personal injury. In his words, "I take great pride and responsibility in advising others when they need someone to get them through a dilemma. Life is not easy, and I want to offer a helping hand towards their solution."
Bar Admissions:
Professional Associations: 
Alabama Bar Association

Birmingham Bar Association
Just For Fun: Outside of work, Peter is an avid traveler who loves to see and experience places and spend time with the friends and family who live scattered across Europe and the United States. Peter is an avid fan of standup comedy, music, and history. He is also a passionate coach of the Homewood U-12 youth lacrosse team, where he enjoys his ability to inspire and support the next generation of athletes and leaders. 
you won't pay us anything until we've won your case
Free Consultation
Free Consultation Required
"*" indicates required fields