To Hire or Not to Hire: Do I Need a Lawyer for a Car Accident?
This question has little to do with the nature of your car accident but is more concerned with the injuries you sustained from your crash.
It makes sense to hire a car crash attorney after a major accident. After all, you anticipate huge medical expenses and possible long-term therapeutic care by a specialist, which will undoubtedly be expensive. You can't risk the wrongful party walking away and saddling you with huge medical bills.
However, when the injuries sustained are minor many people may avoid consulting a lawyer mainly because it sounds like overkill.
Why do you need a car accident lawyer for a few bumps and bruises, right?
Whether you've been involved in a major life-threatening accident or a minor car crash with just a few scrapes, it's always in your best interest to speak to a car accident attorney as soon as possible. What may seem like a minor accident can evolve into a major legal battle, especially if you suffered an injury that takes time to manifest.
Benefits of a Car Accident Lawyer After You've Suffered a Car Accident
Helps gather proof
If you suffered a car accident injury and liability is in dispute, it's important you hire legal counsel to investigate negligence and uncover information that shows you were not at fault.
The lawyer can track down and speak to witnesses who saw the accident occur to get their statements. Your auto accident attorney can also obtain surveillance video from traffic and nearby buildings, which show the accident from different angles that can help exonerate you from blame.
Additionally, a personal injury attorney can also obtain the police accident report, which contains details related to the crash, such as the date and approximate time, information on any laws that were violated, and most importantly, an opinion on who initiated the accident.
Buffers you against insurance companies
Insurance companies generally don't like to pay car accident victims claims for their injuries even when they're not at fault. They can use unethical tactics such as intentionally dragging things out, victim blaming, or even requiring you to provide a written/recorded statement before they can start to process your claim.
This information, unfortunately, is used against you to make the process very stressful so you can settle quickly. When you hire a car accident lawyer, they act as a buffer between you and your insurance company. They fight big insurance companies on your behalf and deal with the stress involved so you won't have to.
Helps you get the best settlement possible
Even when the evidence explicitly proves you were not at fault, your insurance company may still try to downplay your injuries or pressure you to accept a low-ball offer so they can pay the minimum amount possible. An experienced personal injury attorney will see right through their shady tactics and steer your case accordingly to help you secure an amount that will cater to all your needs.
Represent you in a court of law in case negotiations fail
In case your car accident attorney and insurer fail to reach an amicable settlement, the next step is to file a lawsuit to have the case heard before a judge. Having an attorney with massive litigation experience can work tremendously in your favor and help you significantly increase your settlement offer. If you hire them on a contingent basis, you won't pay a dime until the case is won.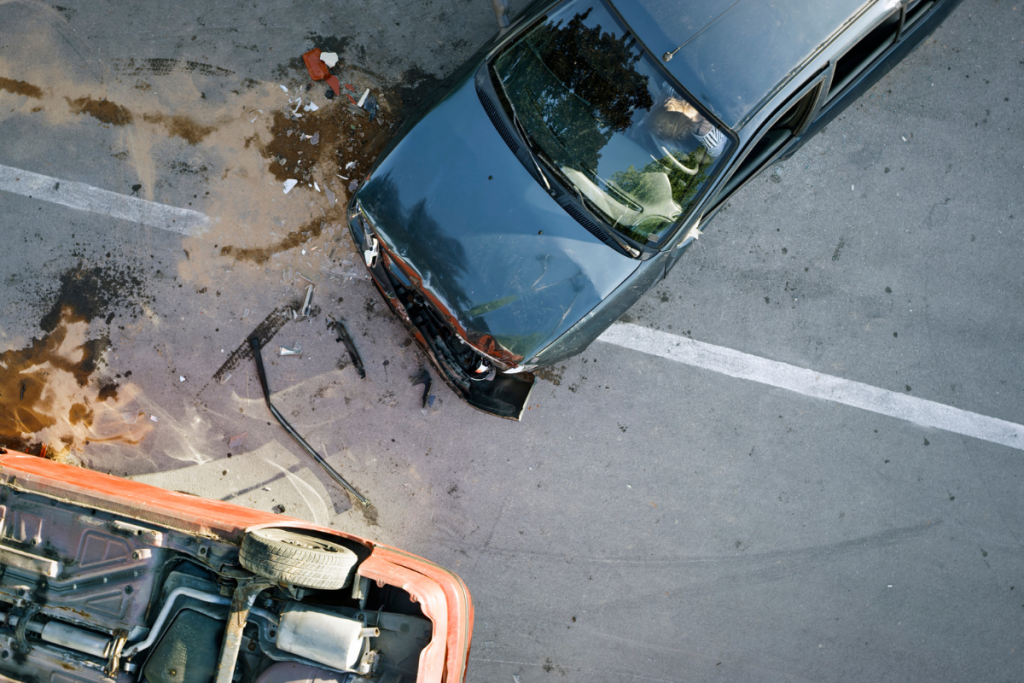 How Long Should I Wait to File a Car Accident Claim?
The law varies from state to state on how long one should wait before filing a car accident claim.
In Alabama, you have two years from the date of the injury to file your personal injury lawsuit. In Tennessee, that deadline drops down to one year.
In some states, motorists who sustain injuries are required to file their claim information "immediately" after the accident. That is why it is so important to check into your state's laws regarding car accident claims.
This usually means within a period of 24 hours after the accident occurred. However, failing to do so in the given period will not hinder you from filing a case with your insurance company several months, or even years down the line because some injuries may not be apparent until a significant period passes after the accident occurred.
How a Car Accident Attorney Can Help You With Your Car Accident Case & Insurance Claim
If you've sustained any injuries due to a collision, one of the ways a car accident lawyer can assist you with your car case is by weighing in on whether you should file a claim with your insurance company or just pay for the damages yourself.
While it's generally encouraged to report any information related to your car crash to your insurance company, there are circumstances where that may not be necessary, and your lawyer can help point them out to protect you.
For instance, if you are at fault and only sustained minor injuries, filing a claim with your car insurance company may only serve to hurt you. This is true especially if you have a driving record with lots of severe traffic violations and accidents. In this case, your insurance company may view you as a risk and increase your premiums by up to 50 percent.
On the extreme, they may even refuse to renew your policy. Another instance where your car accident lawyer may advise you against filing a claim with your insurance company is if you're involved in a single-vehicle accident, and you also have a poor driving record.
Unless you suffered serious injuries and can prove you were not at fault, often your claim will be unsuccessful, and your insurance provider may lash out at you with any of the above repercussions. Of course, each situation is different for each person, and there may be unique circumstances involved. That's why, if you're ever in an auto accident and suffer a personal injury, you should always consult a personal injury lawyer before contacting your insurance company or making any major decisions.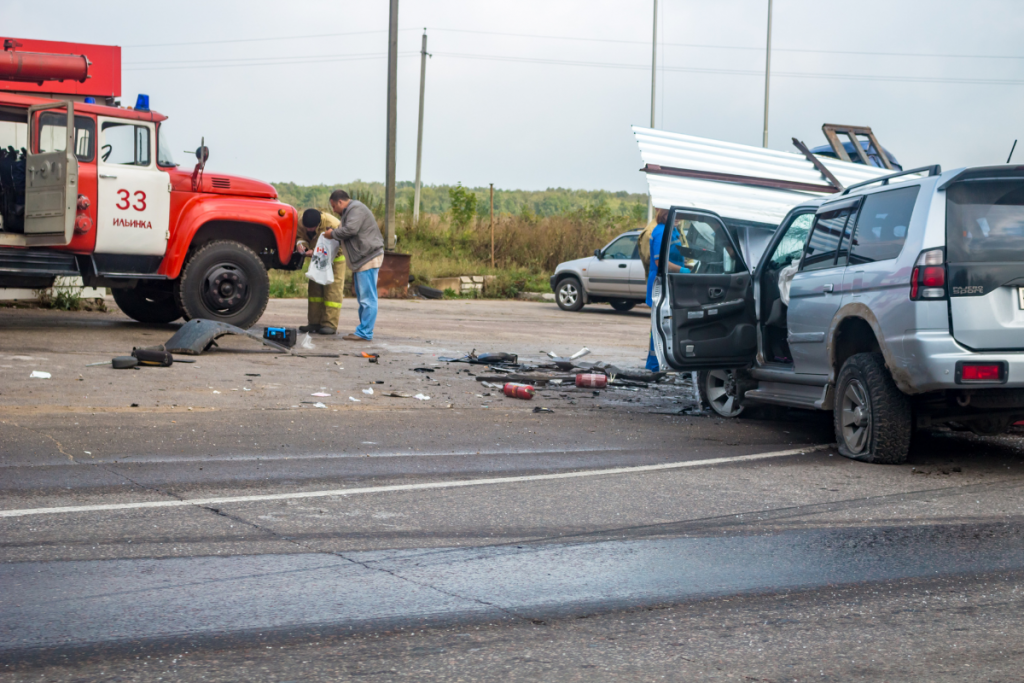 What You Need to Look For When Hiring a Car Accident Attorney
If you've just been involved in a collision and you suffered an injury that wasn't your fault, you need a personal injury lawyer ASAP to handle your case. Fortunately, there are many legal professionals in the state, and you can quickly sort through the bunch to get a good car accident lawyer.
Here are a couple of things to look for.
They need to be highly experienced and specialized
For the best representation, you need to work with a personal injury attorney who has a lot of experience handling traffic accident claims. Experience matters because it means the attorney has a lot of practical and deep knowledge about the claims process and knows what it takes to make a compelling case that proves their client was not at fault.
Such an attorney has also built a solid reputation with insurance lawyers. The insurance lawyers know the attorney understands the complexities and nuances of the claims process and are therefore more likely to offer a fair car accident settlement.
They need to have a record of success
You want a personal injury attorney who has successfully helped other people with injuries prove they were not at fault and received just compensation. There are a couple of ways you can find such a lawyer.
For starters, try performing a Google search to see testimonials from previous clients. Simply put their name or the firm they belong to in the engine to get all the relevant information for the person. You can also go through the state bar profile of your attorney.
The state bar association maintains up-to-date records on any unethical violations by car accident attorneys. If there are several violations that may be a red flag that the attorney doesn't make the best judgments and may therefore not be best suited for you. However, it's important to keep in mind that whatever the attorney's flaws may be on paper, it's advisable to schedule a one-on-one meeting and speak to them first before making a final decision.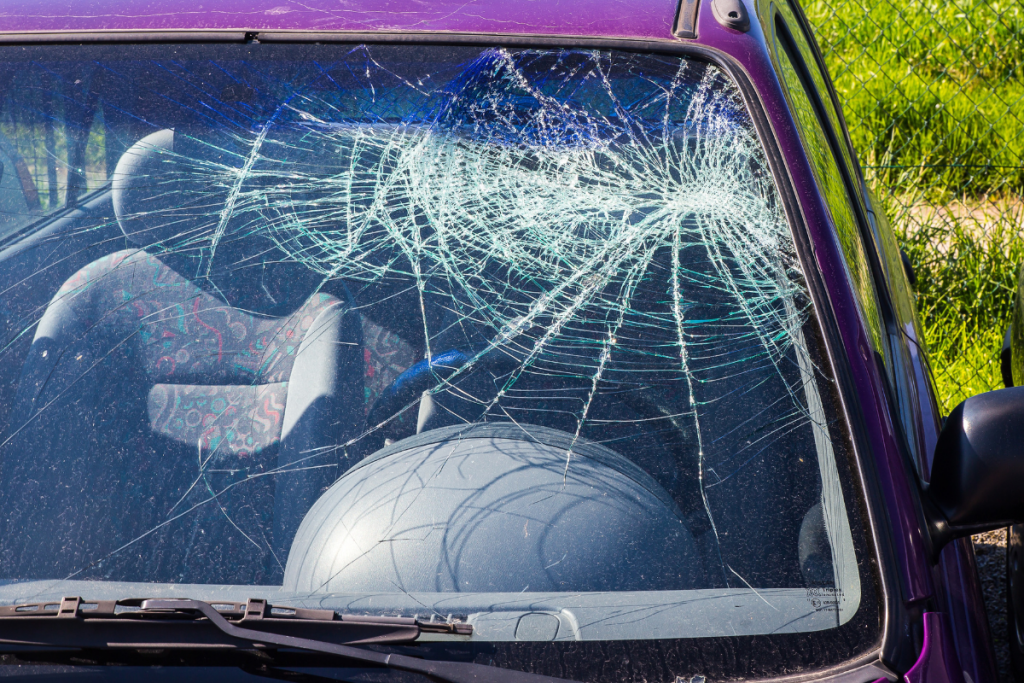 They should be able to represent you in court
In case both parties fail to reach an amicable settlement, you need a car accident lawyer who is able to proceed and file a lawsuit to go before a judge to help you win your case.
Hiring a car accident lawyer who has no court experience or only deals with the mediation will only add to your overall expenses and work to prolong your claim process. Should negotiations fail, you'll have to spend valuable time finding a court-experienced attorney, negotiating their legal fees, and getting them up to speed on the current events of your case.
Avoid this hassle and choose an all-rounded personal injury attorney to handle insurance negotiations and possible court proceedings.
They should belong to a sizeable law firm
Ideally, you want an attorney who belongs to an established law firm with several staff members, seasoned investigators, and researchers.
With vast human resources at their disposal, they can easily prove you were not at fault and also uncover aspects of your car accident case and injuries that would not be possible if the firm was significantly smaller or consisted of a single attorney. A personal injury attorney from an established firm is also not in a hurry to settle. That's because they have the financial means and don't depend on individual client cases to pay utility bills and sustain their practice.
They also have the resources to take the case to trial, if need be, and fight it out for the required duration. A smaller firm may not have this luxury, and their attorneys may be under pressure to settle cases quicker to offset any bills and expenses.
Other Important Qualities You Want in an Attorney
You want an attorney who is a good listener and speaker, and also has a strong passion for their job.
Getting a lawyer with these traits is a huge bonus and will improve the chances of your personal injury claim being successful.
Have You Suffered a Car Crash Injury?
Do you need a personal injury lawyer to prove your accident was not your fault and help you get adequately compensated?
Wettermark Keith car accident attorneys are here for you. We are an established firm with law offices in Birmingham, Huntsville, Montgomery, Chattanooga, Knoxville, Panama City, and Dothan.
Our attorneys are highly experienced in negotiating and handling car accident insurance claims pertaining to injury cases and wrongful deaths.
Over the years, we have been awarded several seven-figure verdicts and settlements for client injuries which have established us as one of the largest compensation and social security practices in Alabama. We represent clients of all ages, and we handle all types of automobile injury cases, from single-vehicle crashes to accidents involving several parties.
Our principles at Wettermark Keith include belief in our client's cases, hard work, and deep care for each and every client that walks through our doors.
Contact a Wettermark Keith Lawyer
To learn more about us and how we can assist with your injuries claim, contact us today via our contact form and schedule a free in-person office consultation with our car accident attorneys.
The same applies if you require representation for other cases. We'll get back to you in the shortest time possible.
If you or a loved one have been injured and think you might have a case, call us now for a free consultation.